This candid moment proves a simple hug and some humanity can make a huge difference.
Carmen Mendez, who lives in Anaheim, California, was recently having a meal at restaurant Raising Cane's when a homeless woman walked in. While the woman walked around the establishment, asking for patrons' leftovers, Mendez thought that the woman deserved better.
So Mendez took the request a step further and not only gave the woman her leftovers, but also ended up purchasing a full meal for her. The woman hugged Mendez and the reaction, which was caught on camera, moved Mendez to the core.
"The look on her face said it all. I have never felt something like this -- pure, real gratitude," Mendez wrote in a Facebook post, recalling the moment. "That hug she gave me was like a hug I had never felt. Those tears she shed were felt deep in my heart."
Mendez shared the photo late last month on social media, where people praised her for the simple gesture.
The good samaritan wrote in the post that when the woman in need entered the restaurant, no customers were willing to give her some food.
"It broke my heart," Mendez wrote.
While the homeless woman left the restaurant, she returned right after Mendez finished her meal. And though Mendez gave her the leftovers -- a chicken strip and a few fries -- something didn't feel right.
"I felt like a horrible human being feeding her my leftover chicken strip," the good samaritan wrote. "She deserved so much more."
Mendez bought the woman a full meal, and requested the restaurant staff not kick the woman out. The homeless woman's emotional reaction after receiving the meal was unforgettable for the good samaritan and also made for a good lesson.
"That is a moment I will never ever forget," she said. "So next time you judge a homeless person think twice."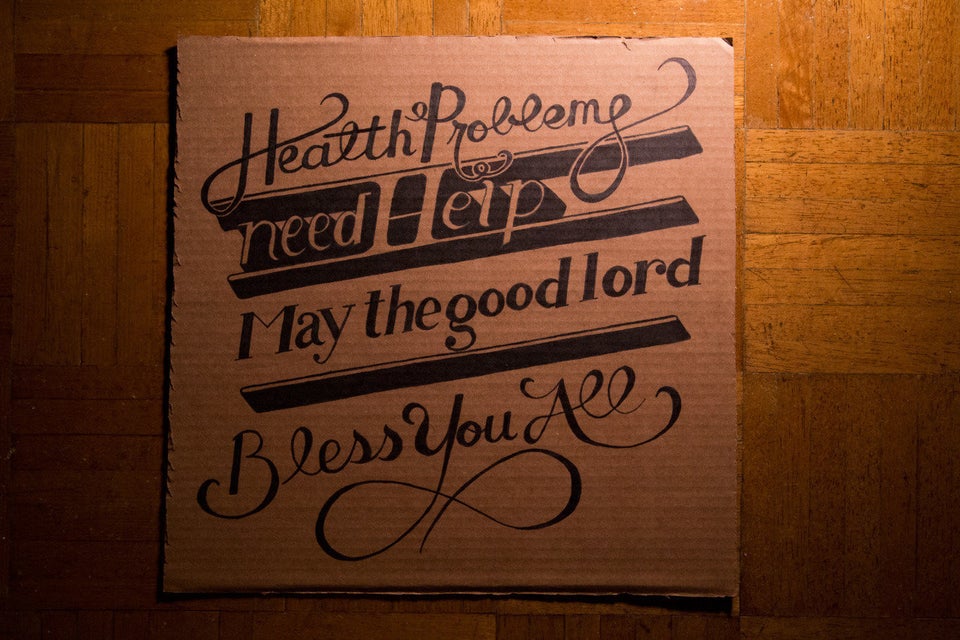 Artist Redesigns Signs For Homeless People