This teen got some serious experience points in human kindness.
Dozens of strangers turned up to play Pokemon Go with a 15-year-old who lives with autism after they found out he was bullied while playing the popular augmented reality game.
On July 28, Ty and his mother, Angie Swartout, were playing Pokemon Go at Tempe Beach Park in Arizona when they were approached by two men, who appeared to be students at Arizona State University, according to a post Ty's sister wrote on Facebook.
The two men then stomped on a bottle of barbecue sauce and squirted it all over Ty and Swartout.
"And I just stood there, and then I heard them laugh and say 'Yeah, we got the r-word,'" Swartout told ABC15.
"If you see something like this happen, please don't stand idly by."
"If you see something like this happen, please don't stand idly by. Even if you can't do anything about the people that did it, help the family," Whitaker wrote in the post. "My poor mother had to wash her and my brother off with a bottle of water. She was humiliated. And for what? She had no reason to be humiliated, but those two ASU students certainly need to be embarrassed by their behavior today."
The post got an outpouring of sympathy. Some members decided to take it a step further and invite Ty and Swartout to Tempe Beach Park to play the game as a group.
On July 31, dozens of members of the Facebook group showed up bearing gifts and support for Ty.
"I'm so grateful. I'm just so grateful because if this wouldn't have happened, we would still be hiding in our house like a lot of families like ours do. And I just can't thank everyone enough,"
Related
Before You Go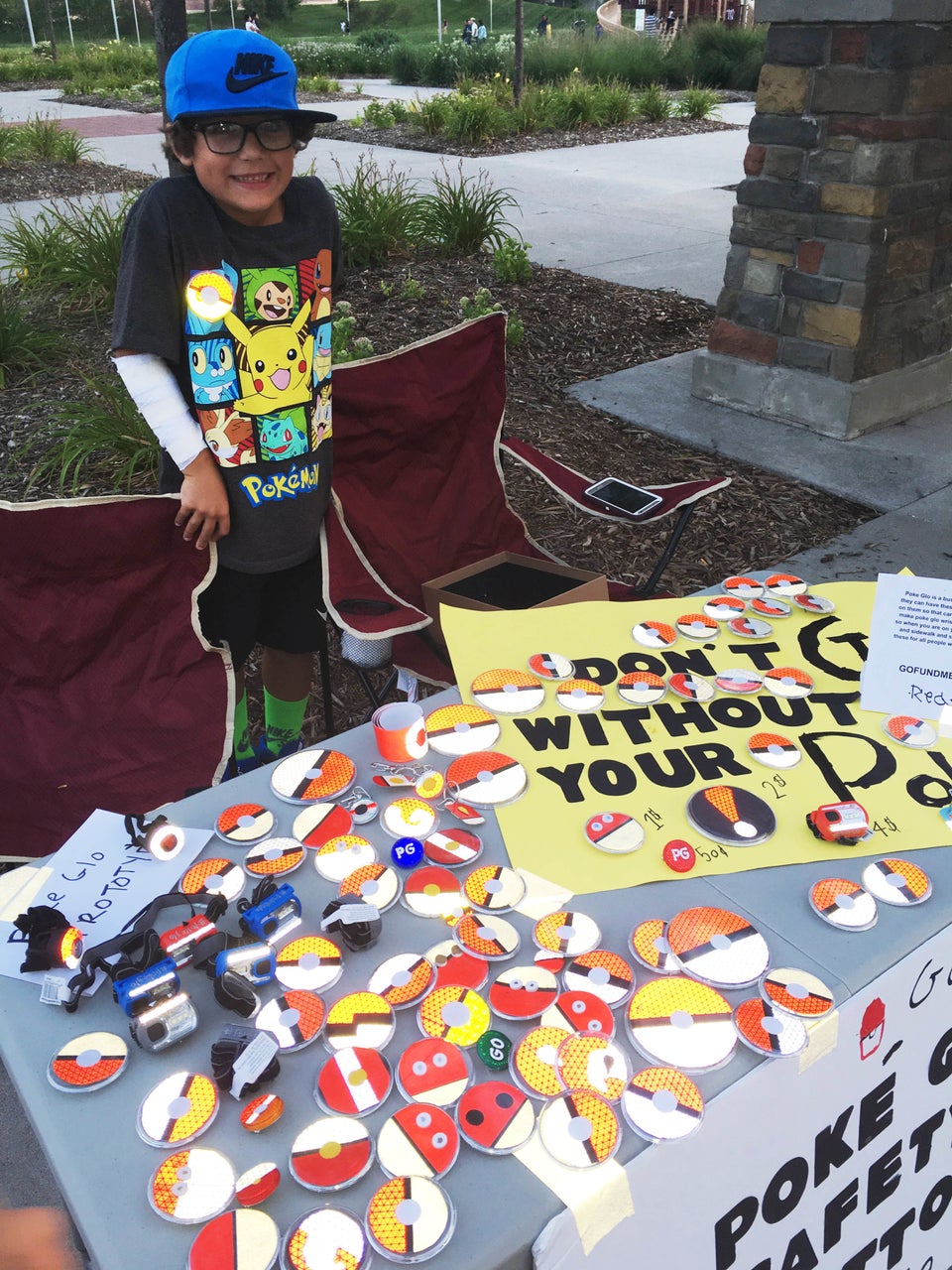 7-Year-Old Creates Special Gear To Keep Pokemon Go Players Safe