An Ohio dad was in for a surprise when an ordinary breakfast at Cracker Barrel turned into a beautiful example of kindness from strangers.
Last week, Kevon Smith, Sr. was at Cracker Barrel in Willoughby with his 3-month-old son, Kevon Jr. The father-son duo's presence did not go unnoticed.
"I noticed this older couple over in the corner," Smith told Cleveland 19 News. "They kept smiling at me and I was looking at my son like ― what is going on?"
When Smith returned to his car after the meal, he found a note on his windshield, along with $20.
"We need more black dads like you," the note read. "Today your meal is on my wife and me. Enjoy that baby boy as long as God intends. Keep doing what you're doing."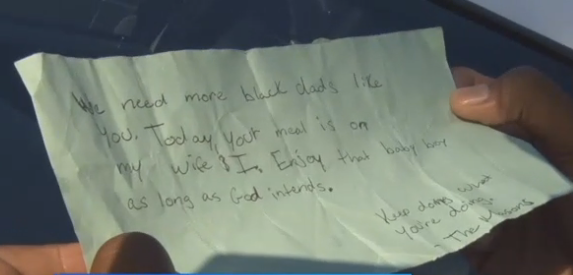 It was signed, "The Masons." Cleveland news anchor Tiffani Tucker shared a photo of the note on Facebook, where it quickly made the social media rounds and eventually appeared on the popular page, Love What Matters.
During his appearance on Cleveland 19 News, Smith said he was particularly moved by the act of kindness because he grew up without a father figure.
"It's great for me to be able to do this, and do it the right way ― be there for him," Smith said of his fatherhood experience. "And I know when he gets older, I'll still be there for him."
The smallest acts can have the most beautiful impact.
Related
Before You Go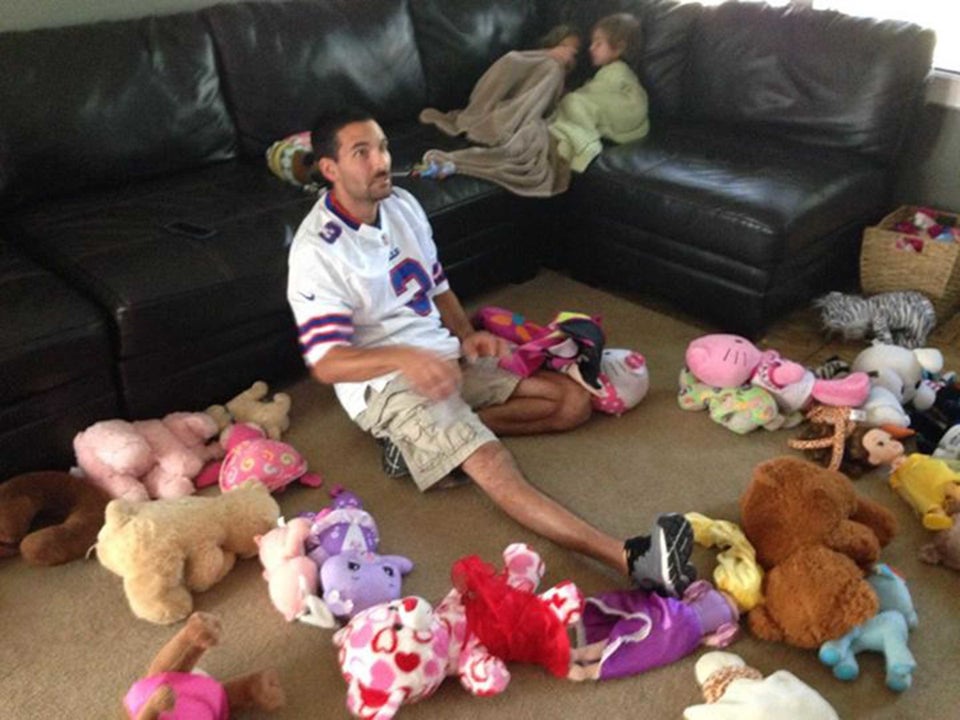 This Is Fatherhood