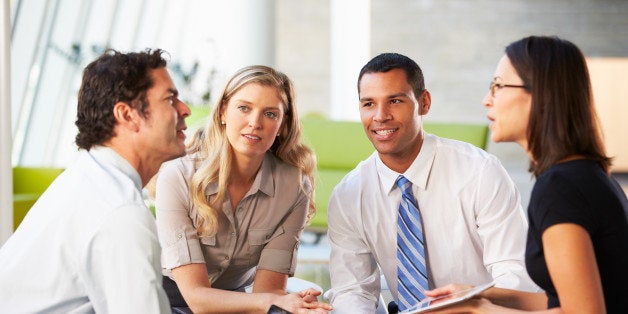 Our innate ability to relate to each other, to talk and listen to one another is really the main essence of who we are. It's hardwired into our brains. Our capacity to connect and network with people creates a sense of well-being. We rely on others for all kinds of life transitions and lessons. We depend on the intimate people in our lives for emotional support, especially when the triggers of daily life seem too much to bear. So what does our need to connect have to do with succeeding in life? Good question! Apparently a lot!
Wow! Given these statistics, connecting or networking should be considered more of a healthy lifestyle choice and habit than an artificial tool to get ahead. Connecting with people is all about building relationships. It is about exchanging information, your contacts, and perhaps most importantly, your good will. Connecting leads to new opportunities, relationships and ultimately bigger and better accomplishments. It should be a vital part of everyone's daily life.
But what if you're shy, super laid back or just feel uncomfortable reaching out? No worries! Here are several great secrets to successful connecting that can help even the most introverted grow their small social network by leaps and bounds.

1. Be willing to help others
Give for the sake of giving, and don't keep score. Be the first to make an introduction or share new information, just because. Giving first is the best way to make a positive connection!

2. Compliment those around you.
We all like validation and want to feel important. Look for those genuine traits in others that you like and admire, and then let them know how you feel.

3. Look for the common ground.
Sometimes this can take a while, but finding points you share can really create a bond and immediate sense of closeness.

5. Don't make strict separations between your professional and personal lives.
Rewarding relationships often have overlap. Don't create strict boundaries between your personal and professional relationships. You never know where that next great connection is going to come from.

6. Connect by reconnecting
Sometimes the best way to connect is by reconnecting. Reach out to old friends. Social media is great for this. Sometimes these inactive relationships can be more helpful than you could ever imagine.

7. Become a bridge builder.
Help others to connect. Great connectors or networkers build bridges. They form communities and often create get togethers, so they can introduce the people in their network to each other.

8. Be proud of who you are.
Tell people where you came from. Share your story. Be authentic. This reveals that you're honest; sharing your story shows that you are a person who can be trusted.

9. Focus on the long-term.
Work on building long term relationships with people. Find out who they are and what matters to them. Invest time in the people who matter to you. Nurture them and stay involved.

10. Set aside funds.
Set aside special money for networking events. This can be a great stress reducer when it comes time to meet and greet your growing network of interesting people. Make sure you have enough dollars so you don't miss out on attending enriching functions.

"The currency of real networking is not greed but generosity."
Keith Ferrazzi

Seeking new and rewarding relationships is one of the most powerful ways to achieving lasting success, both socially and professionally. Connecting and networking is about building the right relationships to propel you into a happier and more rewarding life. And ultimately, who doesn't want to learn how to do that?
Related