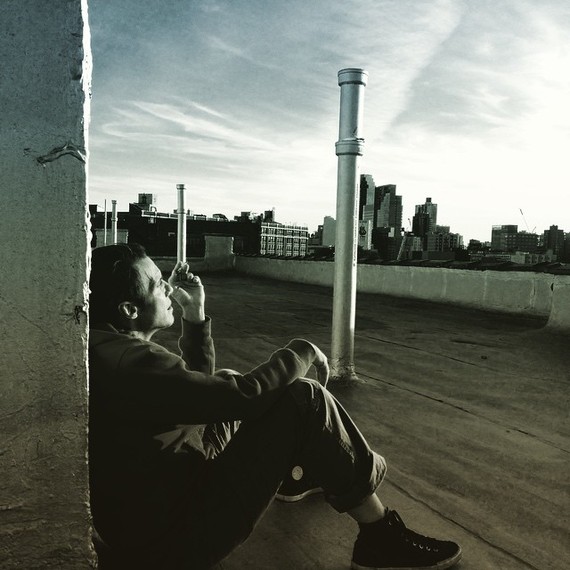 With a bright career in the theater, cinema and television of Greece spanning some thirty years, Stratos Tzortzoglou can be considered one of the greatest Hellenic actors of his generation. Recently, he moved to New York where he is trying to make a fresh start and hoping for a new path that will both bring to light his storied past and provide new challenges for his acting skills.

Stratos Tzortzoglou has worked on stage with Greece's most renowned directors, such as Academy Award nominee Jules Dassin in Arthur Miller's "Death of a Salesman," and has received accolades from many of the world's famed actresses, such as Ingrid Bergman and Oscar winner Olympia Dukakis. It appears that his acting talent, along with his deep voice, have captured the hearts of many, including the chairman of 20th Century Fox, Jim Gianopulos, who literally stated, "Stratos is destined for great things. He has a unique way of capturing the audiences with his charm and authenticity and he has truly mastered his art form. He is bound to succeed in the American entertainment industry."

Q: You have worked in film with, among others, iconic directors Theo Angelopoulos in "Landscape in the Mist" (Best European Film) and "Zorba the Greek's" Michael Kakogiannis as well as alongside such noted actresses as Catherine Deneuve, Irene Papas and Lena Endre. You have had an epic career as a television actor and are probably the most recognizable and beloved star of your generation in Greece. I read somewhere that even nine-time Academy Award nominee Ingmar Bergman called you a "Stradivarius among other violins." Is moving to the United States the next step for you as an actor?
A: I think it is. I love New York, it is a city dedicated to the theater, a city full of amazing actors, a multicultural place where I instantly felt at home. And there is a tradition for narrative cinema here that is more character-centered than in most European films. I wanted to be part of that. There's a kind of work where the director cherishes the actor more than anything else. And, here, in New York, I found that with "The Rainbow Experiment's" director, Christina Kallas, and the group of actors she works with, an ensemble that includes several members of the notable actors' group, The Collective NY, and the way they all work together. The director workshopped the screenplay, like one would do with a theater play, for almost a year. It was intense and extremely gratifying. That kind of work is what keeps me here. And, ultimately, that is what brought me here in the first place.
A: It's a feature film set here, in New York, in a Manhattan high school. It's the story of a terrible accident during a science experiment that injures a child for life. The film starts in the morning of the accident when things spiral out of control, leading to an explosion of emotions touching everyone involved. It's basically a who-dun-it combined with a how-they-saw-it dealing with the themes of emotional violence and forgiveness and how we all influence each other in ways we are not conscious of.

Q: Sounds exciting. Isn't it a challenge to play in a language other than your own?
A: My feeling is that it makes me a better actor. In "The Rainbow Experiment," I feel that I am more focused as I cannot rely on the text or the language, so it all goes into my movement, into my face. I honestly feel that it pushes me in a more authentic direction.

Q: As a famous star, you triumphed in the Greek acting industry. Can you repeat it in the American one?
A: As an actor, I am serving an image. Or fighting against an image. Here, I can work without that safety net, which is also a cage. I can reinvent myself. I can find new qualities.

Q: Why did you become an actor?
A: I live to be an actor. That's why I wake up in the morning. I had this wild dream of becoming an actor when I was five. My mother, whom I adored, took me to my first movie. She was happy. Perhaps it was one of the very few times I have seen her happy in my life. And I had that fantasy that I would take a knife and slash the screen open and climb inside that movie and be part of what made my mother happy. (laughs)

Q: So what's next?
A: I am working on an adaptation of "Oresteia" by Dimitris Dimitriadis, with whom I am planing to tour the United States and Canada. And there's a couple of film and television projects in the works, one of which is with "The Rainbow Experiment" team. But it is too early to talk about that.

Q: One last question, then. What is the most important moment you had as a stage actor?
A: When I was playing Biff, in "Death of a Salesman," in Athens, under the direction of Jules Dassin. We performed it 180 times and each and every time my father, who was still alive at the time and who had never come to the theater before, came to see me. I knew he was in the audience and I was playing for him. I told him all I wanted to tell him being Biff on the stage. That was the biggest present the theater ever gave me. That I could talk to my father through a part. The director told me once that I made him cry, he who would never cry. It taught me what good acting means, that it's about you and about the incredible energy of pure love.

Photos: Courtesy Stratos Tzortzoglou
Popular in the Community