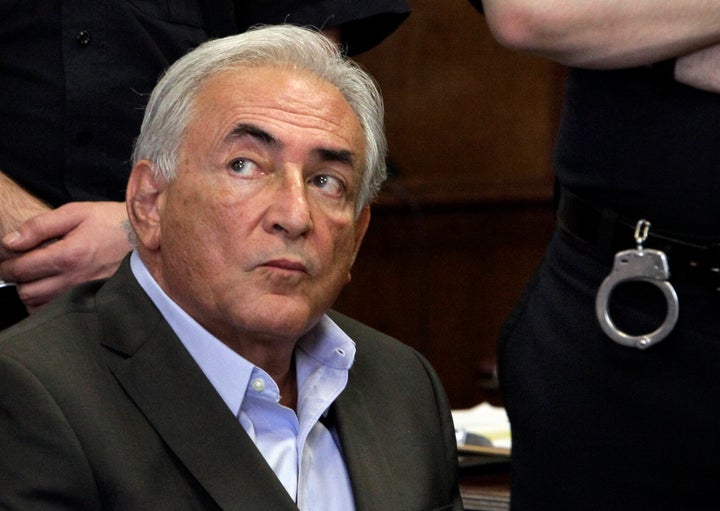 The charge is apparently part of the list of lie's and charges against her credibility, according to the Post. The maid was allegedly seen as a "big earner," and had many of her expenses paid by men not related to her.
The Sofitel housekeeper who claims the former IMF boss sexually assaulted her in his room was doing double duty as a prostitute, collecting cash on the side from male guests, The Post has learned.

"There is information . . . of her getting extraordinary tips, if you know what I mean. And it's not for bringing extra f--king towels," a source close to the defense investigation said yesterday.
The former IMF chief was released without bail on Friday, due to new revelations. According to the AP, the charges still stand, but the sexual assault case against Strauss-Kahn has been steadily crumbling, despite what the district attorney originally considered a strong case.
This new evidence may explain why the banking chief has insisted that what happened was consensual, according to the Post. However, he nor his attorneys have commented as to whether or not he paid for sex.
The accuser also allegedly flat-out lied about a gang-rape she claimed had occurred in her native Guinea, thus damaging her credibility. That lie was one of many damaging revelations about her credibility, including a tax claim that she had two children, when in reality she only has one.
REAL LIFE. REAL NEWS. REAL VOICES.
Help us tell more of the stories that matter from voices that too often remain unheard.