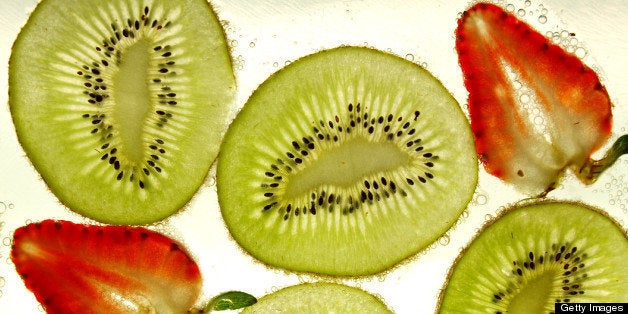 This just isn't working out. We've had a lot of great times over the years, but lately, you just haven't been yourself. Strawberry-Kiwi (or Kiwi-Strawberry, or whatever you want us to call you these days), we've tried hard to remember the glory days of our relationship. You used to be in fruit salads. You used to be in smoothies. We were happy to support your creativity when you wanted to try being a popsicle. But it's just gone too far.
For starters, let's talk about your juicing problem. As we said before, it was fine when you dabbled in smoothies, but now we're finding you everywhere from Snapple to Gatorade to Shasta. Now you're getting mixed up with green tea, a known flavor-abuser, and we just can't watch you do it to yourself anymore.
How do you think it makes us feel to see you so content to degrade your flavor profile this way? What we used to love about you was your individuality. Strawberries and kiwis have nearly the same texture, but the sweetness of strawberry and the tartness of kiwi were a beautiful counter-point to one another. The new you makes these subtle flavors nearly indistinguishable. The new you seems to value the flavor of sugar over any of your more compelling qualities. The new you is muddy, and it's made us unbearably sad.
We wish you the best, honestly. We hope you have the good sense to stay out of Kool-Aid from this point forward, but we're not going to get our hopes up. Go do some soul searching. Maybe ask yourself if V-8 Splash is really the legacy you want to leave behind.
We hope someday, you're able to look in the mirror and see the two fruits we loved so much. Until then, please don't contact us. We'll try to avoid the fruit salad so things don't get awkward.
We'll miss you,
HuffPost Taste