Twas the night before July 4th, and all through the house, not a creature was stirring, except for your spouse. You've both realized tomorrows the 'Murca festivities, and because of your procrastination proclivities, no one has made anything to attend with, but no need to fret here's a treat recommended. You serve it to people of all legal ages, because fruit, booze and pudding is perfect to rage with. We all will be toasting the birth of our country, so here's a recipe of something most funky. A treat that everyone can enjoy, and launch in their faces like Helen of Troy. You're dish will be the hit of the party, and healthy because we know fruit is so hearty. Now run to the store and get all the ingredients. The party is soon so do it with expedience!
As if having to remember your pool toys, bathing suits, American flag gear, children if you have them, and all the endless things they may need, isn't hard enough… Then you need to remember to bring something to give the host of the party??? BUT YOU DON'T HAVE TIME FOR THAT! THE PARTY IS IN A FEW HOURS! Here is the EASIEST way to make a treat guaranteed to satisfy all of the adults, while also being so very Patriotic for this wonderful holiday. If you have enough time to make pudding, then you have enough time to make these treats! The steps from when the pudding is ready, to getting it into the strawberries with garnishments literally takes a few minutes. And then you will have a delicious, inventive adult snack that also makes you look like Martha frickin Stewart. So now not only are you going to be the hit of the party table, you are also a treat master or maven. So get your red, white, and blue on with this tasty booze surprise, and prepare to be the talk of the par-taayyyy! Drink responsibly this holiday friends, and HAPPY BIRTHDAY AMERICA!!!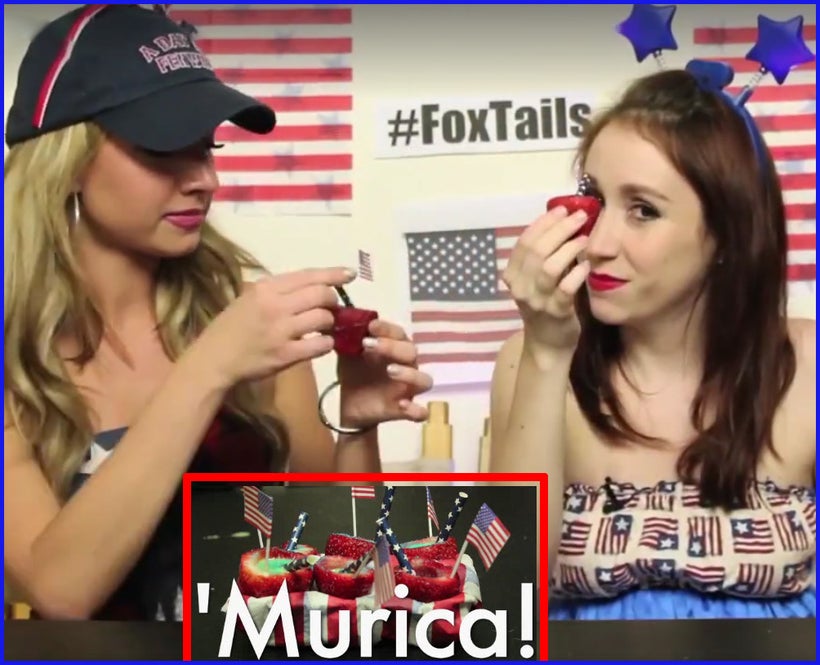 Calling all HuffPost superfans!
Sign up for membership to become a founding member and help shape HuffPost's next chapter
This post was published on the now-closed HuffPost Contributor platform. Contributors control their own work and posted freely to our site. If you need to flag this entry as abusive,
send us an email
.