The holidays are one of the most delicious times of year. They're also one of the most caloric. The stretch from Halloween to New Years is loaded with comfort food, sweet treats and lots of cocktails. While we wouldn't want anyone to give up on a festive beverage for the sake of their waistline, we have stumbled upon one way to sneak some healthful produce into the holiday diet: strawberries.
Strawberries might not be in season all over the country this time of year, but there are in some places. And if you're lucky enough to live there -- or if you're willing to spend $6 on a box at the grocery store -- we have found some adorably festive ways to turn strawberries into a holiday treat sweet enough to rival Christmas cookies.
While we wouldn't file these cute treats under healthy per se, they are at least a healthier option than most other sweets being offered this time of year. And irresistably cute.
Chocolate Covered Strawberry Christmas Trees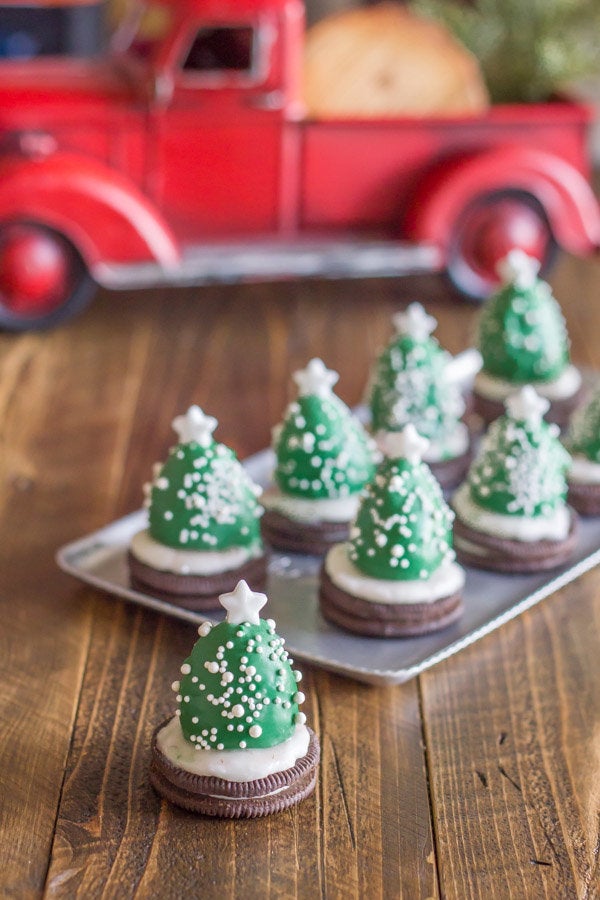 Santa Hat Marshmallow Snack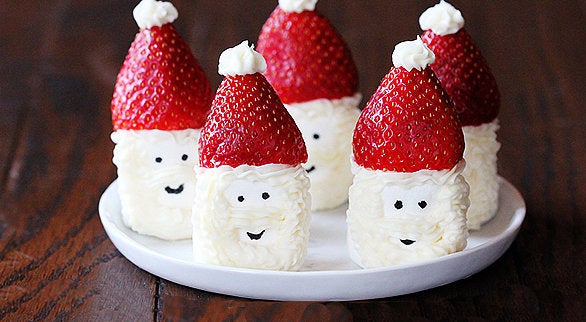 Chocolate-Covered Strawberry Christmas Tree Lights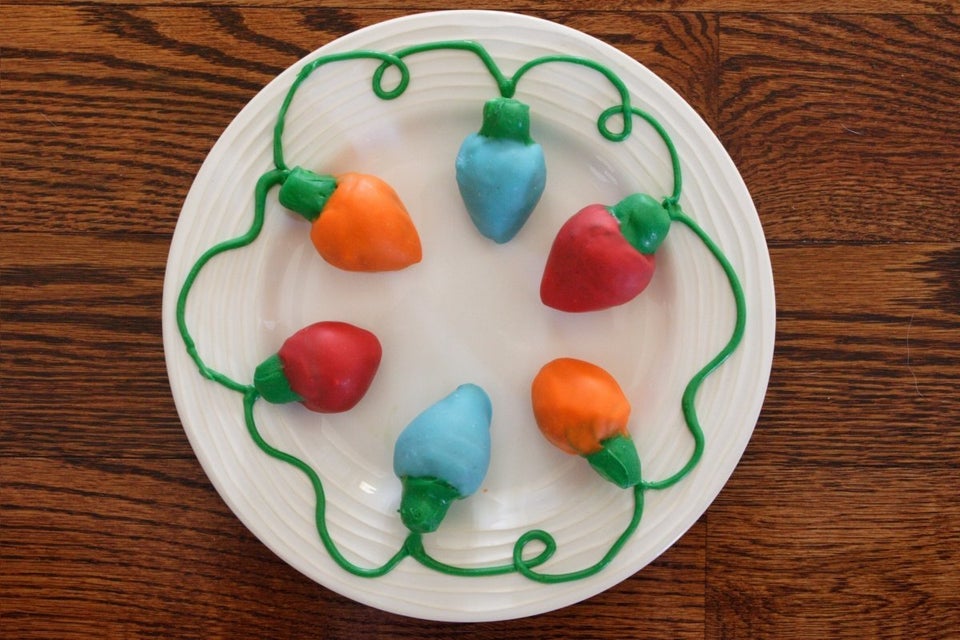 Santa Hat Cheesecake Bites