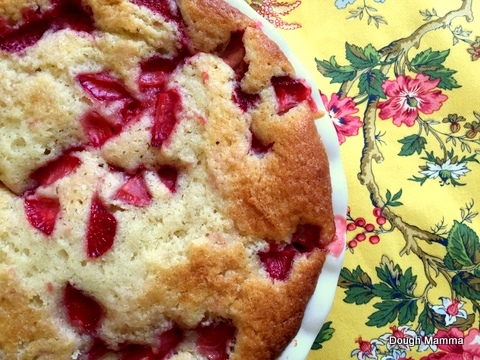 Today I embark on my first weekend alone with the kids. This morning, before my husband hit the road, I had an hour reprieve to grocery shop sans children. To those without kids, a trip to the grocery store can sound rather mundane. If you are a parent with little ones however, a grocery store visit alone can be absolutely fantastic. With the car windows rolled down, wind in my hair and my music blaring, I was headed out. Feeling free momentarily and savoring the joy of having only a single responsibility - myself, I was determined to make the most of the hour.
Trader Joe's was playing some great funk music and I was happily bopping down the aisle without a care in the world. Coffee in hand and some food inspiration for the weekend, I was ready to forge ahead alone - just me, the kids, the dog and two leopard geckos.
Today I bring you a dessert with a similar carefree attitude, the quick and easy-to-make pudding cake. No mixer required, just separate your dry ingredients from your wet ingredients, mix, then combine and voila. Though it's super easy to make, this pudding cake is also absolutely delicious. Super moist, sweet and tart, it is a dessert with a well-balanced flavor profile. This is my go-to dessert when rhubarb and strawberries are at their peak. Serve for breakfast or dessert and top with whipped cream.
Enjoy!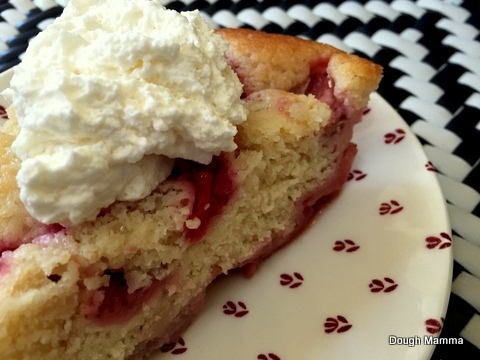 Title: Strawberry Vanilla Pudding Cake
Author: Gourmet Magazine
Prep time: 15 mins
Cook time: 30 mins
Total time: 45 mins
Serves: 8
Notes: Unfortunately, I did not have Rhubarb as it is no longer in season in our area. I substituted strawberries instead (for a total of 15oz of strawberries). Rather than heat the strawberries (as indicated with Rhubarb), I heated the sugar/water/cornstarch mixture, removed it from heat and then added the strawberries.
Ingredients
¼ cup water
1½ tsp cornstarch
⅓ cup plus ½ cup sugar
2 cups of chopped fresh rhubarb (10oz) - or substitute strawberries - see note
1 cup of strawberries (5oz)
1 cup of all-purpose flour (5oz)
1¾ tsp of baking powder
½ tsp salt
1 large egg
½ cup of whole milk
1 stick of unsalted butter melted but cooled slightly
1 tsp of vanilla paste
Instructions
Put oven rack in middle position and preheat oven to 400F. Butter an 8-inch square or round glass or ceramic baking dish.
Stir together the water, cornstarch and ⅓ cup of sugar in a small saucepan, then stir in rhubarb if using. (If substituting strawberries, don't add strawberries until sugar has dissolved and the saucepan is removed from heat.)
Bring to a simmer, stir occasionally, about 3 minutes or until sugars has dissolved and mixture has thickened. Remove from heat and stir in strawberries.

Whisk together flour, baking powder, salt and remaining ½ cup of sugar in a bowl.

Whisk together egg, milk, butter and vanilla in a large bowl, then whisk in flour mixture until just combined.

Reserve ½ cup fruit mixture, then add remainder to baking dish and pour batter over it, spreading evenly. Drizzle reserved ½ cup fruit mixture over batter.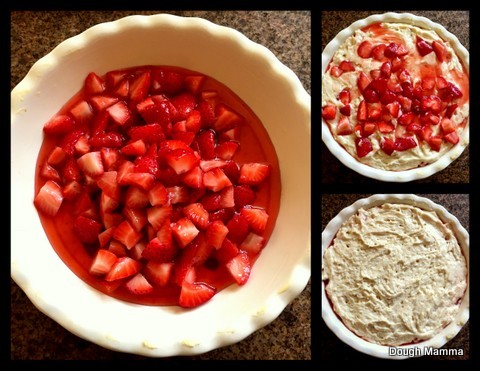 Bake until a wooden pick inserted into center of cake comes out clean, 25-30 minutes.

Cool in pan for five minutes before serving. Can be served cold as well.