Sometimes new friends are met in the unlikeliest of places, even in the middle of the jungle.
Earlier this month, a team of extreme athletes completing a grueling race through the Ecuadorian Amazon came across a dirty, stray dog that began following them through the rain forest. The teammates, who named the pup Arthur, eventually gave the pup a new home and a chance at a better life.
"It all started with me giving Arthur a meatball when we we're eating right before the long trekking," Mikael Lindnord, captain of Sweden's Peak Performance adventure racing team, said in an interview for the Team Peak Performance website. "When we set off we did it with some other teams, and I didn't understand that Arthur was following us until we were alone and he was still there. At one stage we had to take a break and the dog was totally wrecked. We opened two cans of food and let him eat, because he could find no food at all in the djungle [sic]."
Lindnord and three other Peak Performance athletes headed to Ecuador in November to compete in the 430-mile Adventure Racing World Championship. Arthur began following the group before the final stages of the challenge, and he managed to keep up with them through the muddy jungle terrain, according to a race recap on Team Peak Performance's site. But when the group was about to cross a river on kayaks, they were advised to leave the dog for safety reasons. Arthur, however, wouldn't stay behind.
"Mike, Simon, Staffan and Karen put their kayaks down in the water and set off, but Arthur refused to be left and started swimming," the group posted on Facebook. "This was too heartbreaking for the team, and Mikael helped Arthur up in the kayak. This led to standing ovations from everyone on the shore, seeing the five (!) team mates set off."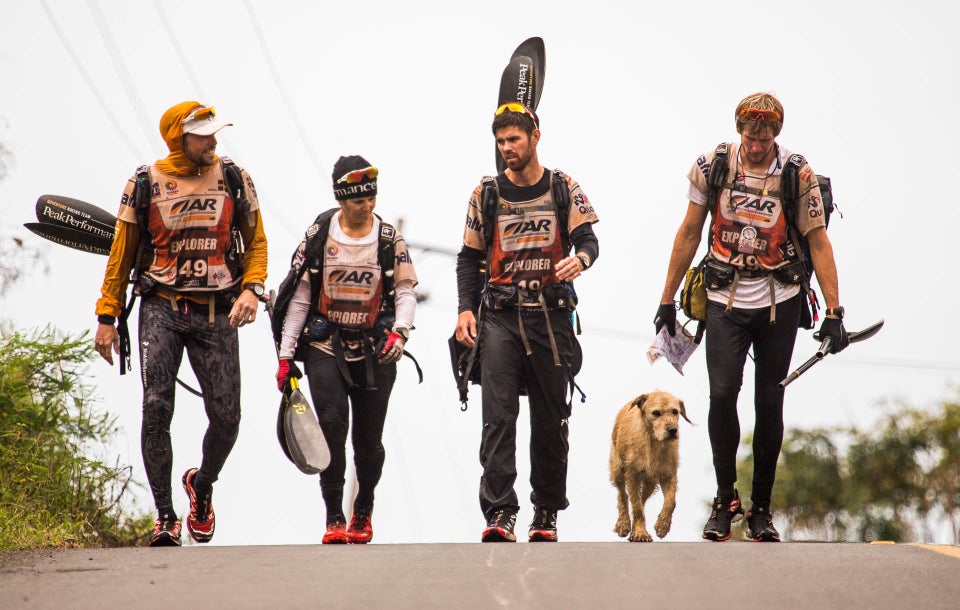 Courtesy Team Peak Performance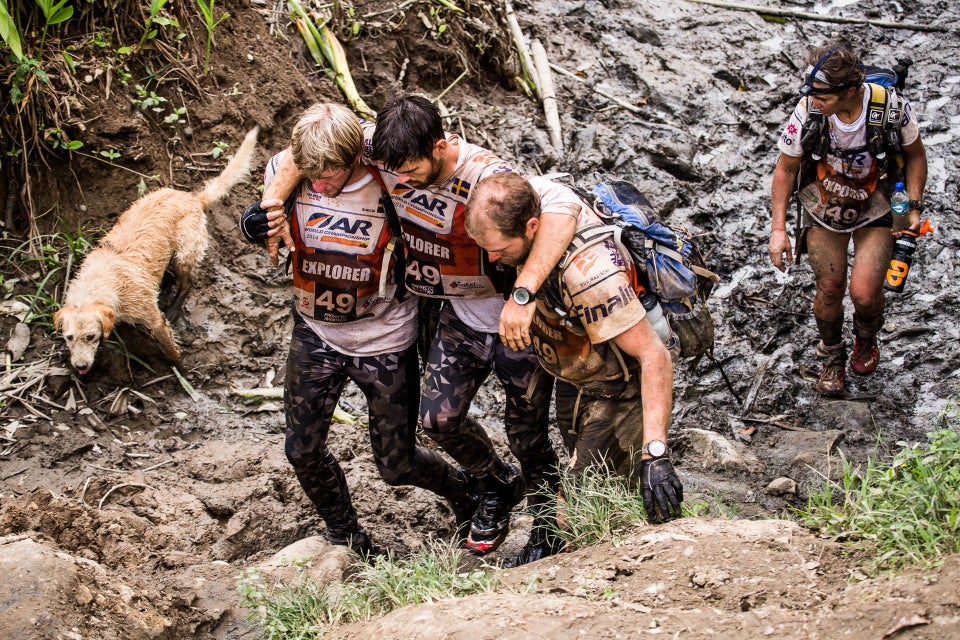 Courtesy Team Peak Performance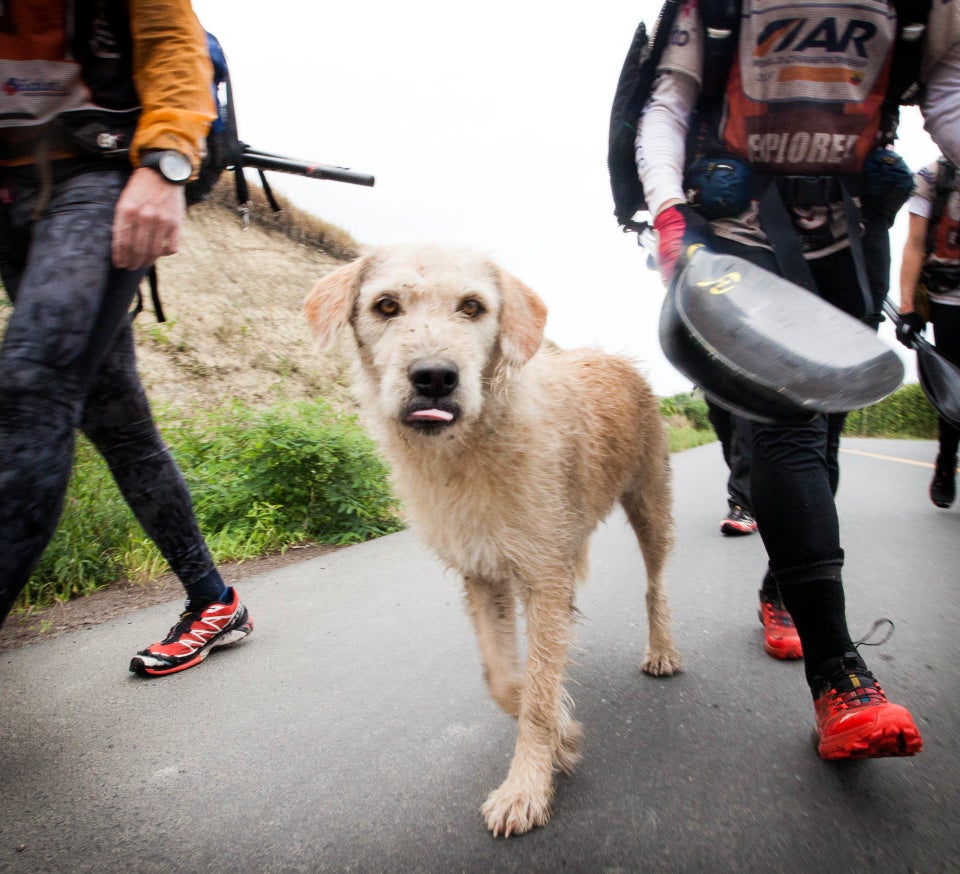 Courtesy Team Peak Performance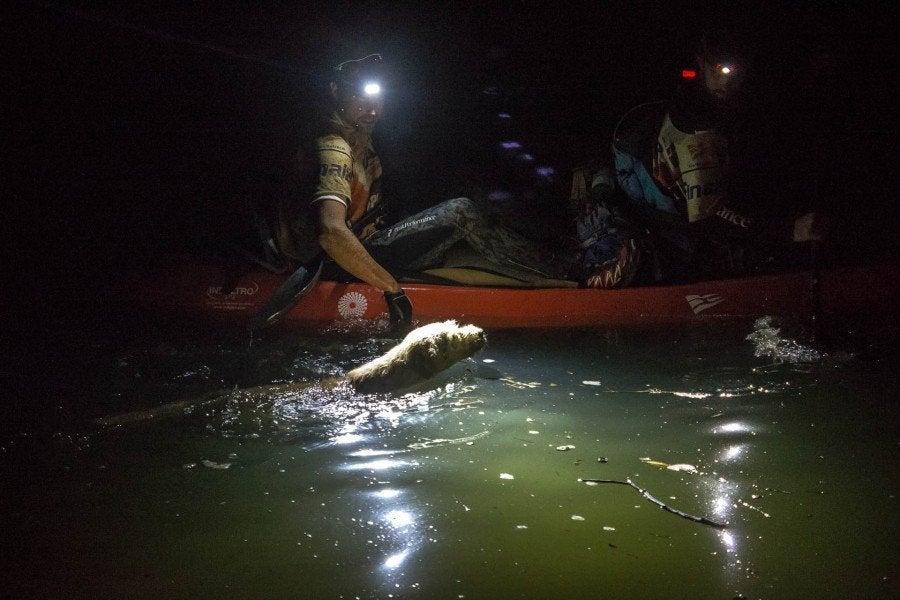 Courtesy Team Peak Performance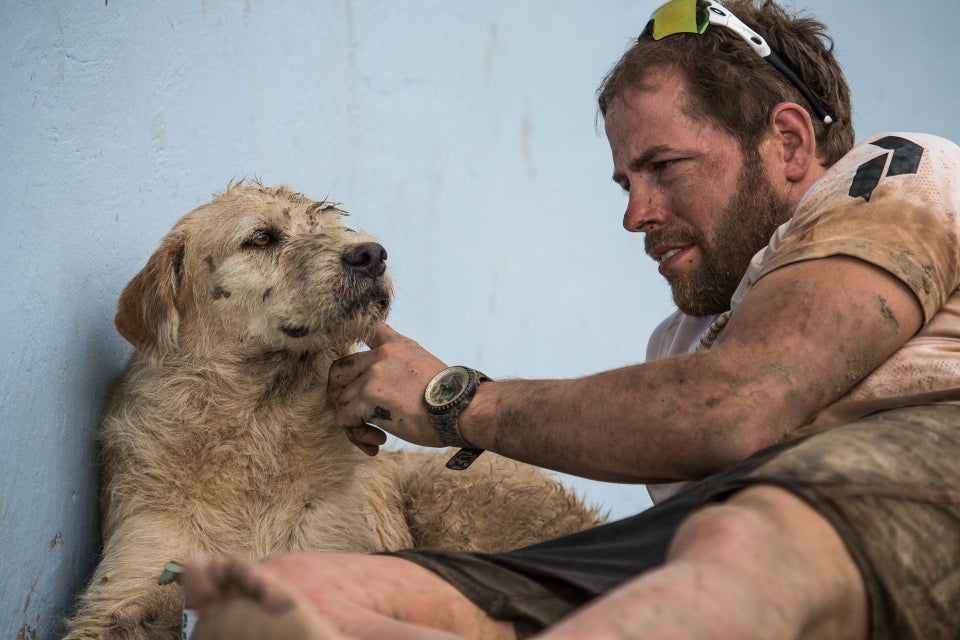 Courtesy Team Peak Performance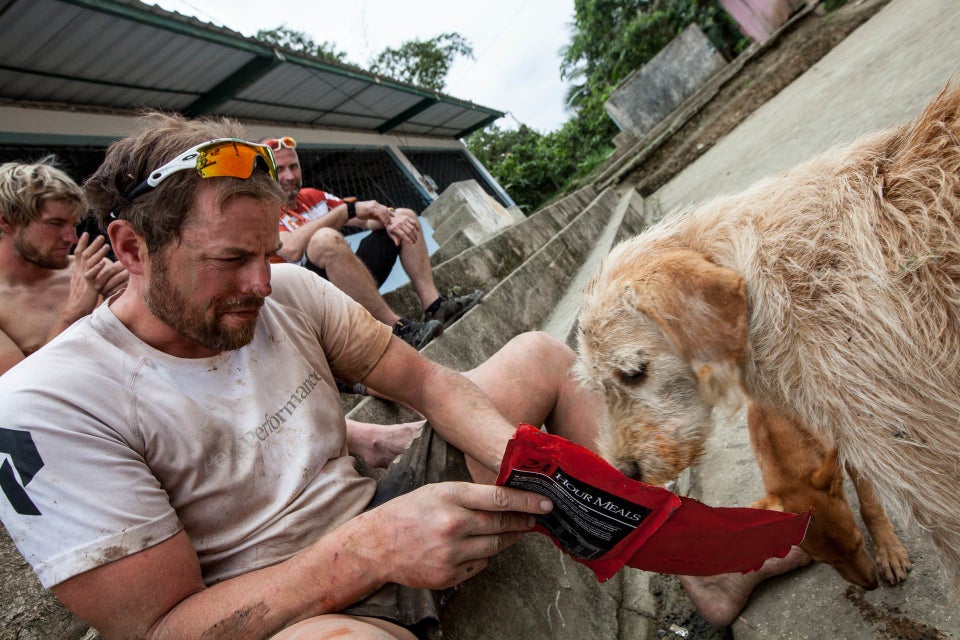 Courtesy Team Peak Performance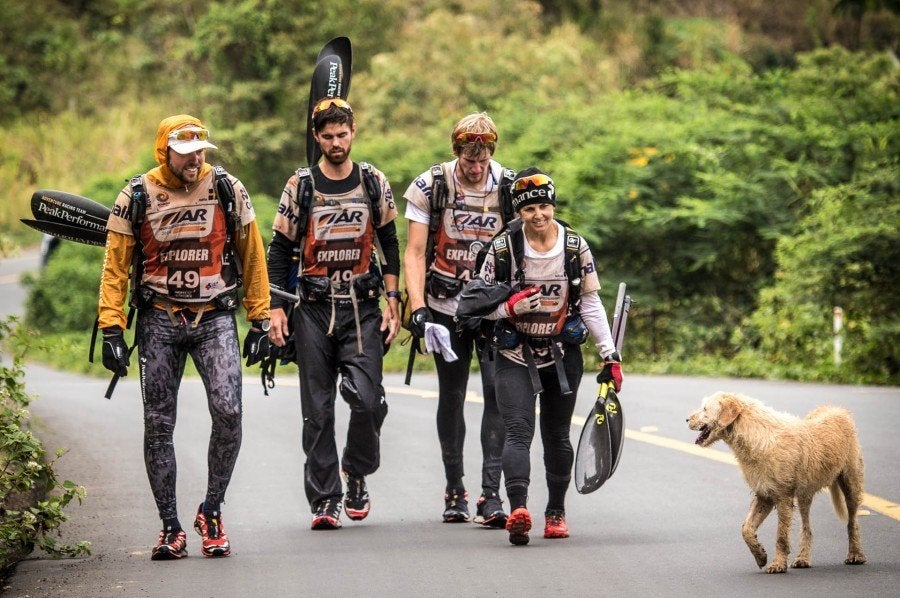 Courtesy Team Peak Performance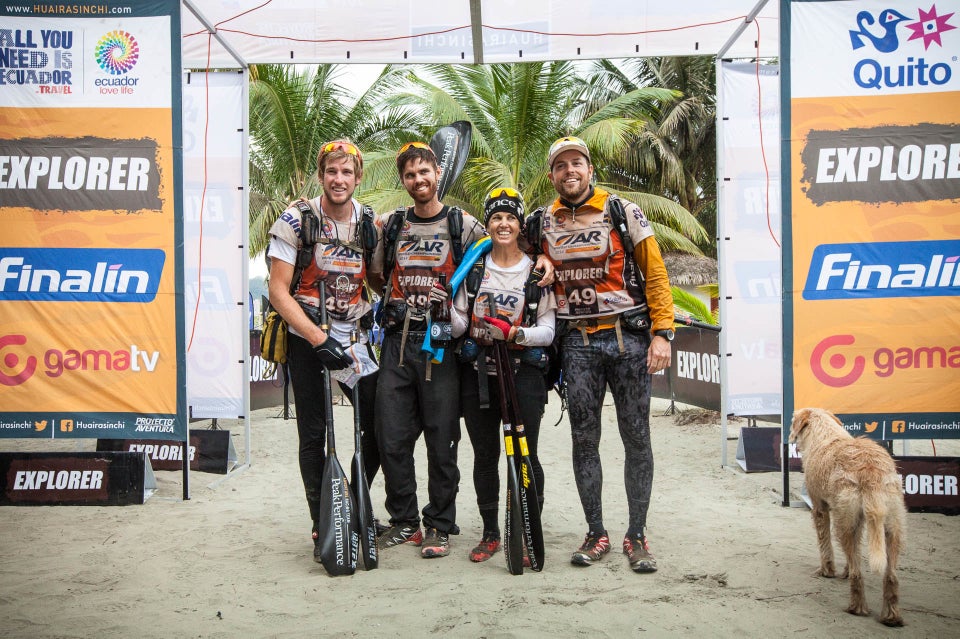 Courtesy Team Peak Performance