Everyone deserves a little fun in life, even stray dogs.
Eugene Bostick, an 80-year-old retiree, has a horse barn on a dead-end street in Fort Worth, Texas, according to the Dodo. He noticed that people would go to the area to abandon their dogs. Bostick and his brother decided to take them in, giving them shelter and food. He also wanted to take them on trips outside the farm.
"One day I was out and I seen this guy with a tractor who attached these carts to pull rocks. I thought, 'Dang, that would do for a dog train,'" Bostick told the Dodo. He uses the makeshift train to take the dogs through the streets, to a nearby forest or creek. "Whenever they hear me hooking the tractor up to it, man, they get so excited. They all come running and jump in on their own. They're ready to go."
Photos of Bostick and his buddies recently surfaced on social media.
A video of him and his dogs was posted on YouTube back in 2013. In the 20-second clip, he can be seen driving the tractor while the pups bark from their seats behind.
Last year, they even made it onto the local news after taking a ride through the Sycamore Creek Golf Course. Corky, Eugene's brother, told NBC's Dallas/Fort-Worth station the rides, which last an hour and a half, are not only great for the dogs, but also for their family.
"Well I've been feeding the wildlife for over 30 years here, and I'm going to live another 30," he said. "I'm only 86! My wife said if I didn't get up and do this I'd be dead. And I really would."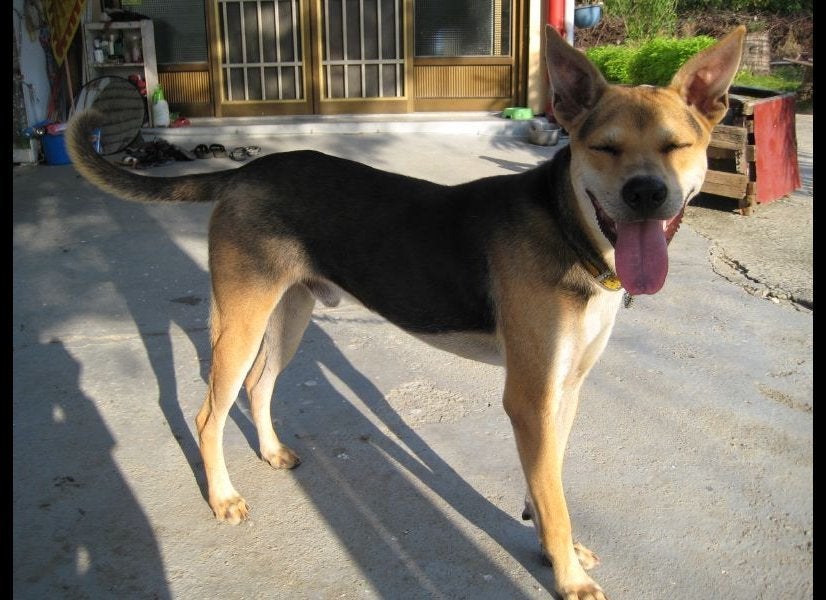 Dogs Who Can't Stop Giggling