Dogs don't usually gather at the funeral home in Cuernavaca Morelos, Mexico, which is why their presence was so surprising at a ceremony for Margarita Suárez earlier this month.
Suárez spent her life feeding stray animals like dogs and cats in her hometown of Merida Yucatan. After she died, her family held her funeral in a town more than 830 miles away. There, her family was joined by a pack of stray dogs.
Her daughter Patricia Urrutia shared photos of the dogs on her Facebook page, along with a description of what happened. Per a Huffington Post translation:
[M]y mother was a lover of animals, she couldn't bump into one and not give it a little bit of food, sometimes even before [feeding] herself, when we arrived with her to the wake, out of nowhere a pack of dogs entered the room where the ceremony was being held and they settled in ... with those who were there, they stayed all night like as if they were protecting her, in the morning they left and haven't been seen anywhere, but 1 hour before taking mama away they came back and visited again like as if to say goodbye, I swear to God that it was something beautiful, marvelous.
"When I was in a moment of so much pain these dogs that came, they showed me that everything was going to be okay," she told ABC News. "Because of them we were happy. They made a sad situation an incredible one."
Before You Go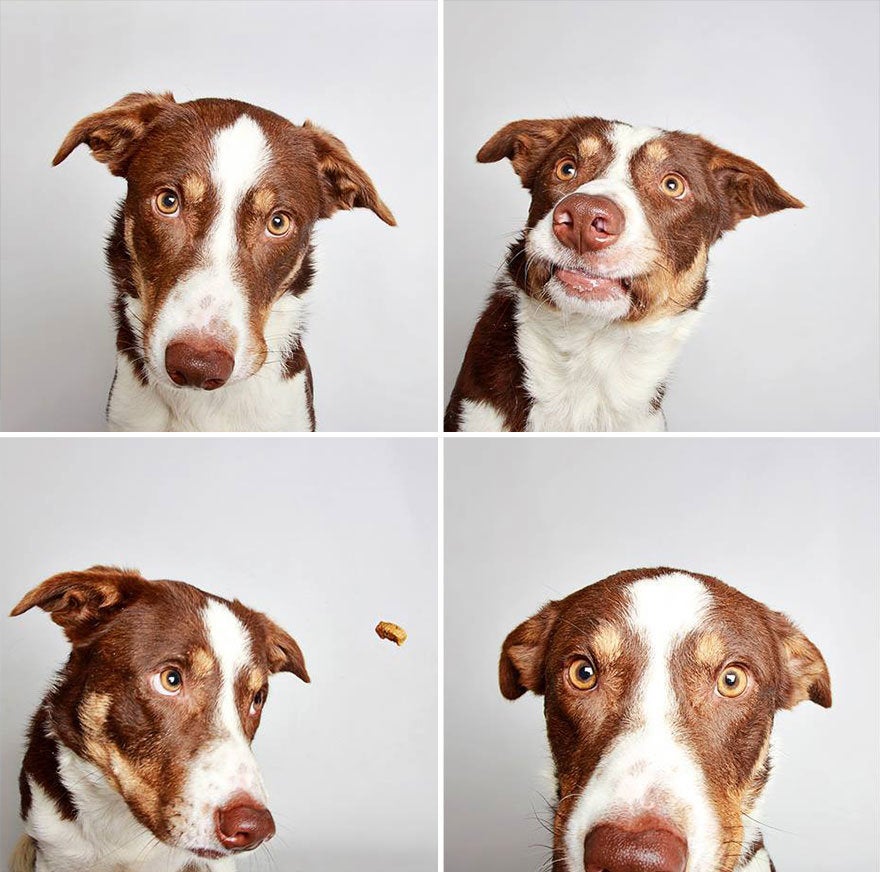 Photo Booth Dogs
Popular in the Community