This newscaster had an unexpected guest during his segment who completely stole the show.
During a live WXYZ broadcast in Washtenaw County, Michigan, a stray kitten who's now named "Lucky Seven," decided to make her presence known and meow loudly during reporter Nima Shaffe's live shot.
"It was just a blast," Shaffe told The Huffington Post of the adorable kitten's presence on the show, which was luckily captured on camera. "If you were to visit my family, which is all across the country, you'd see that we have a lot of rescues ... We are very firm believers in taking care of animals and we believe that they rescue us."
Watch as the cat, who's about 6 weeks old, just commands the spotlight, scurrying around and climbing all over Shaffe in different shots. She's clearly a natural in front of the camera.
Shaffe explained to HuffPost that he was outside the Washtenaw County Sheriff's department doing a segment on gun safety when he heard the kitten.
"It looked like it had been rustling around and was very vocal," he said.
Executive producer Chris Pantaleo and videographer Andy Zaremba decided the cat would make the perfect surprise guest for the show. So they dedicated some camera time to the furry friend.
While Shaffe called the sheriff's office and Cpl. Carla Wilson was able to wrangle the kitten and get her to safety, the reporter spend some time with her.
"I spent a good part of 30 minutes running around with it, talking to it," he said.
The reporter told HuffPost that we haven't seen the last of the furry on-air personality. The kitten will make an appearance on the show later this week.
"I'm going to give it some make-up and make sure it isn't shiny, give it a little microphone on its collar," Shaffe joked.
As for Lucky Seven's adoption, she still has some time before she's ready for a forever home since she's currently too young.
Related
Before You Go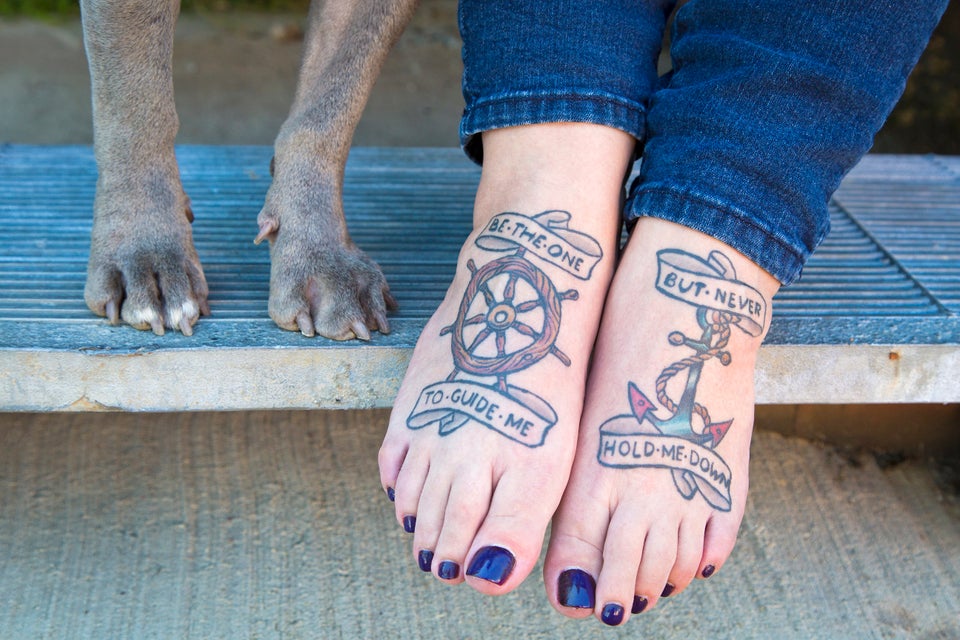 Tattoos & Rescues