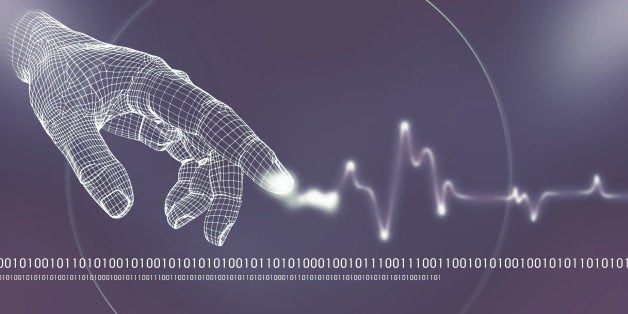 What happens when you put health policy experts, deans of medical schools, pharmaceutical executives, heads of electronic medical record companies and tech entrepreneurs together in a room?
Hopefully, some solutions to the biggest challenges in health care.
Today marks the first day of Stream Health, a conference put on by the advertising holding company WPP, which will be held at the Medical City in Lake Nona in Orlando, Florida from Sept. 7 to 10. (Disclosure: AOL, the parent company of The Huffington Post, is a partner of Stream and WPP.) It touts itself as an "(un)conference," meaning there are no PowerPoint presentations or keynote speakers to be seen. Instead, participants -- who have to be invited to attend -- collaborate, setting their own agendas for the health topics they feel need to be discussed.
We chatted with Lynn O'Connor Vos, the host of this year's inaugural conference, to discuss her personal health passions and what differentiates this conference from others.
HP: Why do we need a conference like Stream Health?
LOV: We're certainly at a pivotal moment in the health care industry, where change is underway. There's the wearables [wearable electronics] industry, which is around 1.6 billion [shipments] now, and is only predicted to grow. The Affordable Care Act has directed people away from the concept of [companies] selling products; they really have to organize and sell solutions to improving health outcomes. And that brings with it a whole host of opportunities and challenges, and the need for new collaborations in order to make that happen. If you don't have health technology, working with a great value proposition for the brand, and a health care delivery system organized in a way to maximize engagement with customers, you probably won't achieve high outcomes. All those key trends really bring us to the point where having a meeting like Stream is exactly what the doctor ordered.
HP: Can you describe what Stream Health is?
LOV: Stream is an unstructured conference where we invite individuals who are ready and willing to participate in conversations and drive new thinking. The format's been proven through WPP in the consumer world over the last four or five years. .... The (un)conference format has really generated a lot of enthusiasm among media companies, consumer agencies and consumer products companies to finally get people in a room, or in a tent, or at a beach, in some cases, to really talk about how to operationalize digital and new approaches to bringing media and new technology to their business.
HP: What are some special aspects of this year's conference?
LOV: It all started two years ago, when we started thinking about doing a Stream conference for health. ... We determined it would be a good idea to have it in Florida at Lake Nona, specifically at the Medical City, because we're going to bring together health care industry executives, insurance companies, start-ups, tech companies and pharmaceutical companies. The Medical City in Lake Nona is a very interesting new city, in that it's a health community -- it's fully wired, in that it has patient-centered homes that are wired in a way to actually help the patient stay at home longer. It will have a state-of-the-art VA hospital, and it also has a fantastic children's hospital. In a nutshell, we're going to invite people to find new partners and develop big ideas so that we can address the needs, and may even transform the experience, for people in health care.
HP: What is your personal ambition and vision for Stream Health?
LOV: I'm an inventor -- I just love the health care business. I started out my career as a nurse, so I've been in all aspects of the health care industry. ... I like to say that even though we need very good pharmaceutical products and we absolutely need outstanding doctors, the most important thing right now is that we use communications more effectively. In fact, we say communications is the cure. So my personal ambition is to elevate the importance of communications and the importance of consumer engagement in health care. And that's why I've put up my hand and said," I'd like to run this conference." I'm extremely jazzed about getting all these smart people in one place and in one location for two days, to talk about how we can dramatically improve consumer health.
Editor's note: This Q&A has been edited for length and clarity.