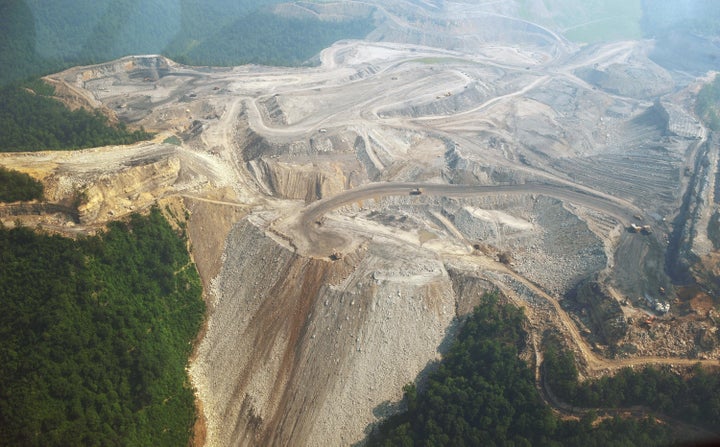 House Republicans voted to overturn a regulation meant to protect U.S. waterways from coal mining operations on Wednesday. The measure will now move to the Senate, where GOP leaders are expected to quickly follow suit.
Earlier this week, lawmakers in both houses announced bills to block the stream protection rule, an update to regulations that the Department of Interior finalized toward the end of President Barack Obama's tenure. The update overhauled requirements for coal mining operations in order "to avoid mining practices that permanently pollute streams, destroy drinking water sources, increase flood risk and threaten forests."
The stream protection rule mandates testing and monitoring of waterways before, during and after mining operations, and requires companies that have used controversial practices like mountaintop removal mining to restore land to its "previous condition" after operations are finished. It updates regulations that were more than three decades old.
The House also voted to overturn a Securities and Exchange Commission regulation, passed last June, called the "extraction rule." The provision would require energy companies to disclose payments made to foreign governments for oil, gas and mineral developments and were intended to promote "greater transparency" among the sector. Fossil fuel interests rallied hard against the rule, including now Secretary of State Rex Tillerson, who fought it while he was still the head of Exxon Mobil.
Republicans, particularly those from coal states, strongly object to the new rules. Shortly after Obama signed the regulation, Senate Majority Leader Mitch McConnell (R-Ky.) announced his plan to overturn the stream protection rule using the rarely invoked Congressional Review Act. The CRA grants Congress 60 days to vote to overturn executive branch regulations with a majority in both houses, with the approval of the president. That deadline is sometimes extended, and Congress may be able to roll back any law signed by Obama after mid-June of last year under some interpretations of the act.
The act is rarely used except during transitions of power, as presidents would be unlikely to overturn a rule that they or a predecessor in the same party had already signed. President Donald Trump's arrival in the White House, however, has given Republicans an opening. The CRA has only been used successfully once before ― to block a Clinton-administration ergonomics rule shortly after President George W. Bush took office. The New York Times notes that while congressional Republicans tried to use the CRA to nullify regulations five times during the Obama administration, Obama vetoed the legislation each time.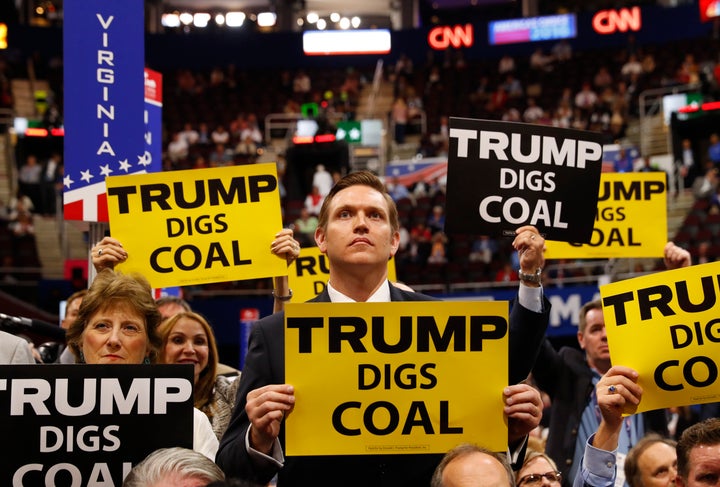 McConnell lambasted nearly all of Obama's environmental regulations, and called the stream protection rule "just one example of the former administration's policies that have jeopardized jobs and taken power away from state and local governments in order to grow the federal bureaucracy."
"This regulation, like many others of the Obama era, does not take into account the negative consequences these policies would have on hardworking Americans and the families they support," McConnell said in a statement this week.
Scott Slesinger, legislative director at the Natural Resources Defense Council, disputed McConnell's claims, saying the rule has had "virtually no impact on jobs." He argued that Republicans are invoking the CRA simply so they can "show something on coal," given Trump's campaign promises to revive the industry. But the fuel isn't as cheap, or as desirable, as it once was ― and that's not because of the new regulations.
"As everybody really knows, the number of jobs in the coal industry is not a factor of environmental rules, despite local claims to the contrary, but of the competitiveness of coal to natural gas," Slesinger said. "It's a myth that these are coal states anymore."
Congress is expected to overturn the rule regardless of those other concerns. House Majority Leader Kevin McCarthy (R-Calif.) sent out a press release ahead of Wednesday's anticipated vote saying the rule "will" be overturned and calling it "an ineffective attempt to improve the environment as mines saddled with this regulation already have virtually no off-site impact."
"It's just another way the unaccountable bureaucracy is imposing all pain for no gain," he said.
Support HuffPost
The Stakes Have Never Been Higher
Before You Go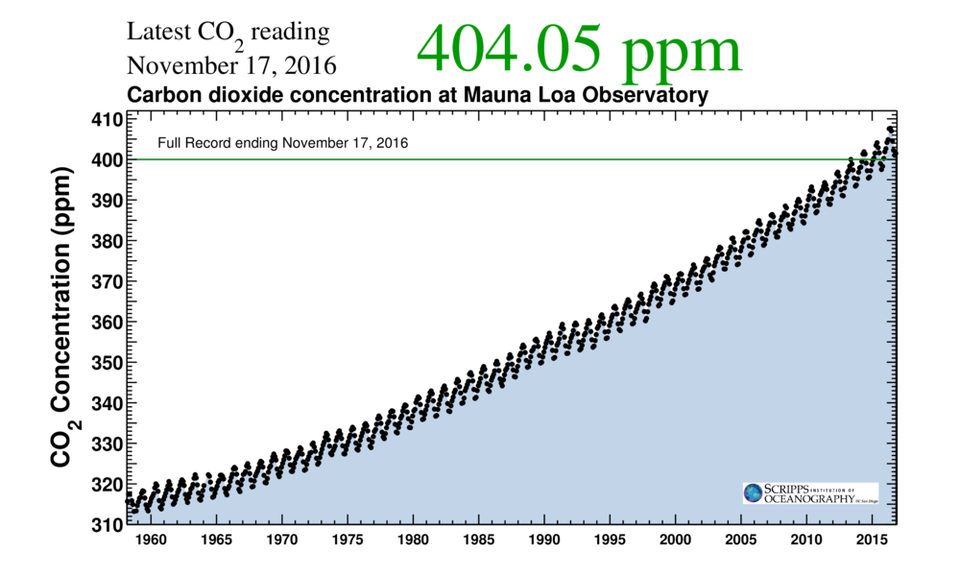 Climate Visuals For The Climate Change Denier In Your Life
Popular in the Community