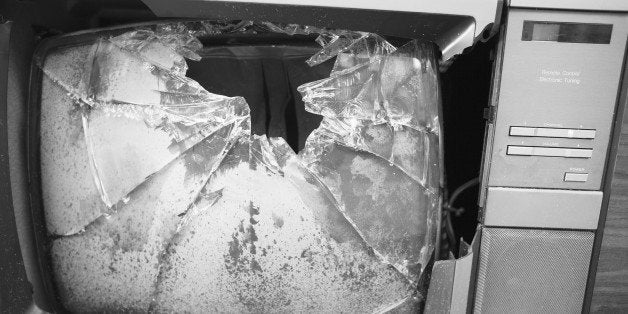 One day we may look upon 2015 as the year that pay TV began embracing the cord cutter's dream: to pay only for the channels you actually watch.
January kicked off with Dish's announcement that it would offer a streaming television service called Sling TV that requires no cable or satellite subscription and costs a reasonable $20 a month. You watch live TV via an app, not a cable box. There's no contract and no equipment to install. And you'll have a very slimmed-down lineup of a dozen TV channels, including ESPN, TBS and Adult Swim.
It looked as if "a la carte" pay TV, where you don't shell out for a lot of channels you'll never watch, was one step closer to reality.
The day after Dish's announcement, Verizon shared additional details about its own streaming TV service, including a potential launch date in the second half of the year. Verizon Chairman and CEO Lowell McAdam said the service would be "mobile-first" and offer 20 to 30 channels, according to a transcript of his remarks at an investor conference.
This is the year you'll also be able to watch HBO and Showtime without subscribing to cable. The two premium networks have for years been staples of expensive cable packages. But they said last fall they'd begin to offer stand-alone Internet subscriptions to their programming in 2015. This means you won't have to subscribe to expensive TV bundles to watch "Game of Thrones" or "Homeland."
Established TV players have seen the rise of Netflix's streaming service, which now boasts more than 50 million members around the world, and realized they can no longer ignore changes in the way Americans watch TV. Overall, subscriptions to pay TV are declining slightly. But those under 35 -- millennials -- are leaving cable at a faster rate or never even signing up. A recent report from the analytics company comScore said that nearly a quarter of those between 18 and 34 don't subscribe to pay TV.
TV executives say that these cord cutters and "cord nevers" are the customers they're aiming for with the new streaming services. Asked by HuffPost about Sling TV's target demographic earlier this month, CEO Roger Lynch said simply, "It's millennials." He noted that young people moving into their own homes are not subscribing to traditional cable like they used to.
The number of U.S. households that subscribe to broadband Internet but not pay TV grew to more than 10.5 million in the third quarter of last year, up 16 percent over the same period in 2012, according to research firm SNL Kagan.
Greg Ireland, a research director at the market research firm IDC, said the latest offerings show that the pay TV industry is waking up to the new landscape. He called the collection of announcements "the biggest developments in streaming since the embrace of original content creation by Amazon and Netflix."
That new content has been impressing critics and garnering awards.
Amazon earlier this week picked up a couple of Golden Globes for "Transparent," a dark comedy that's only streamed online and only available to subscribers of the company's $99-per-year Prime service. Amazon beat out established players like HBO and The CW, as well as streaming rival Netflix, for the award for the best TV series in the musical or comedy category. And Jeffrey Tambor, who won as best actor in a musical or comedy TV series for his role on "Transparent," took the award over actors from series that run on FX, Showtime and Netflix.
On Thursday, Netflix, which had also won a Golden Globe, was nominated for its second Academy Award.
Despite all these developments, pay TV isn't going away anytime soon. Many people won't want to replace cable subscriptions with Dish's service, which has just a few channels, lacks DVR capabilities and can be watched on only one device at a time.
As some analysts and observers have noted, obtaining your nightly entertainment from multiple individual subscriptions to Netflix, Hulu, HBO, Sling and others -- in addition to paying for the Internet each month -- will add up quickly. For some people, it will cost more than a cable and broadband package.
In a research note published after Dish's announcement, Nomura analyst Anthony DiClemente wrote that the typical Internet-and-TV package costs between $100 and $120 a month, while a cord cutter who subscribed to broadband, Sling TV, Netflix and Hulu Plus and bought a few movies from iTunes or Amazon would pay between $86 and $116 a month.
IDC's Ireland cautioned that the success or failure of the new streaming products shouldn't be judged based on early subscriber figures.
"Just the fact that these services will launch this year is what makes this year a significant year of transition for the market, irrespective of where the subscriber numbers come out," he said.
Related
Before You Go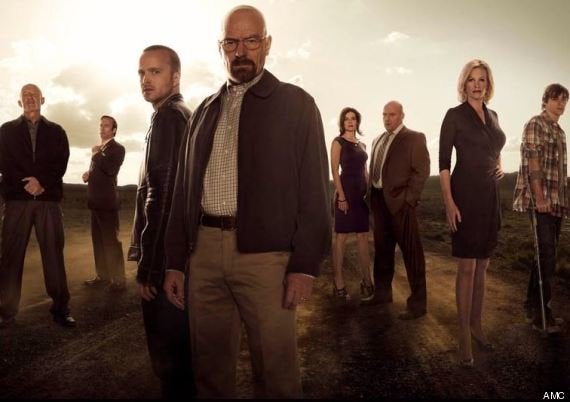 Best TV Shows To Binge-Watch