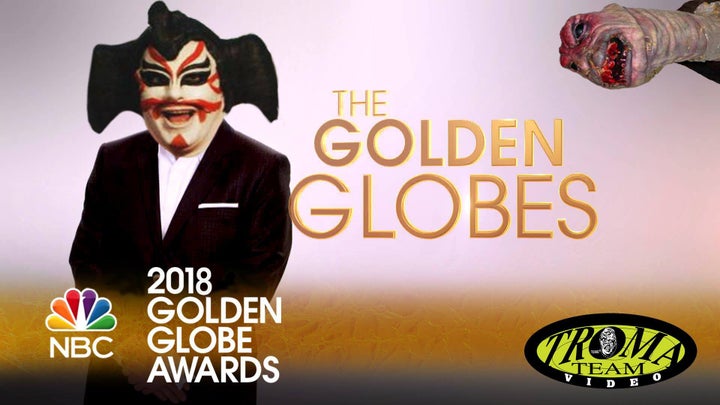 Last year a film called The Birth of a Nation swirled with Oscar buzz, that is until rape allegations from a 1999 case against the film's director/writer Nate Parker and co-writer Jean McGianni Celestin surfaced. Parker was acquitted of the crime and Celestin was convicted, before the conviction was eventually overturned on appeal. Nevertheless, Parker and Celestin's reputations had been publicly tarnished and The Birth of a Nation was unable to secure nominations from the Academy of Motion Pictures Arts and Sciences.
The 89th Academy Awards are scheduled for this weekend. Casey Affleck is nominated for Best Actor. Affleck faced two sexual harassment suits in 2010 from producer Amanda White and cinematographer Magdalena Gorka, who sued for $2m and $2.25m respectively over alleged offenses during the filming of the faux-documentary I'm Still Here, starring Joaquin Phoenix. Affleck was accused of groping women, sending pictures of his genitals through film equipment, and fostering a culture of sexist abuse. Ms Gorka said she faced a "near daily barrage of sexual comments, innuendo and unwelcome advances" from Affleck and his crew members. The civil suits were settled out of court for undisclosed sums. Calling attention to the case, the New York Times asks why Mr Affleck has avoided the scrutiny that the African-American filmmakers behind The Birth Of A Nation were unable to avoid. Some media commentators have suggested Mr Affleck is being sheltered from deserved scrutiny by his family name, his influence in Hollywood, and his privilege as a rich white man.
Our question: Will Meryl Streep stand up and applaud Affleck if he wins the Best Actor statue this weekend, or will she deliver an anti-Affleck speech to defend women's rights in the motion picture industry?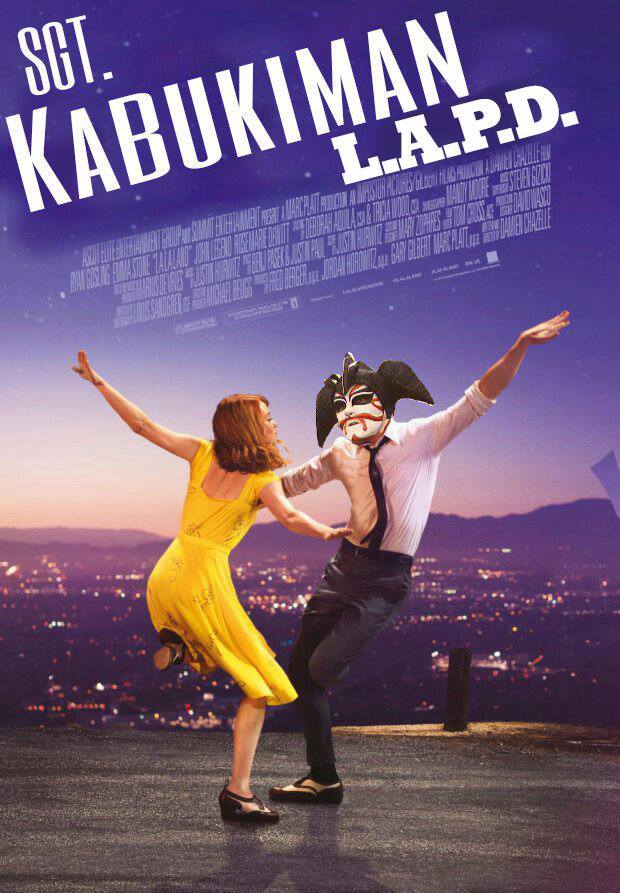 The 2017 Awards Season is upon us, and like a yearly outbreak of influenza, it's making us sick to our stomachs. Just a few days ago a gaggle of in step celebrities gathered 'round shiny statuettes at The 74th Annual Golden Globe Awards to give each other globe jobs and blissfully high-five their fellow devil-worshiping Hollywood hypocritical elites.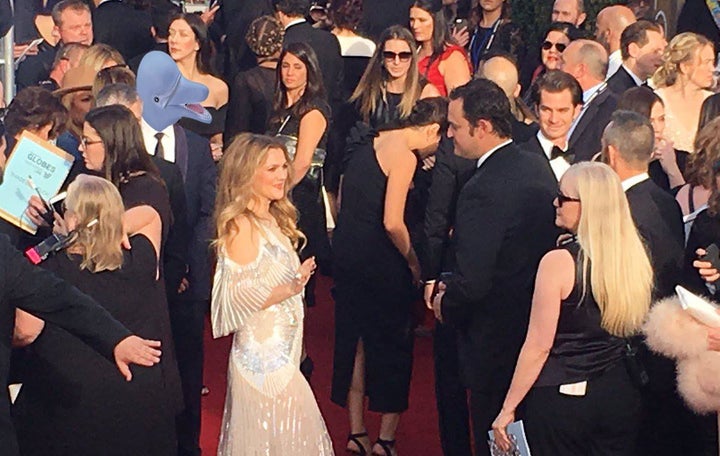 Social media's abuzz! Meryl Streep is being praised for her Cecil B. DeMille Award acceptance speech. People are calling her speech "brave" and "inspirational". This is the same actress who gave movie director, and known child rapist, Roman Polanski a standing ovation at the 75th Annual Academy Awards. Let's not anoint her for Sainthood just yet...
To borrow an expression from the title of Streep's shittiest movie, MAMMA MIA!
Hypocrisy is often on display at these awards shows. The Academy presented an honorary Oscar to Elia Kazan in 1999. Kazan testified on April 10, 1952 before the House Un-American Activities Committee, at the height of the Red Scare, informing on eight of his old friends who, like Kazan, had once been members of the Communist Party. He unnecessarily destroyed careers to save his own ass. This is a man The Academy chooses to honor? Scorsese and De Niro personally presented The Oscar to Kazan, the fascist snitch.
Last year, #OscarsSoWhite was all the rage on Social Media. With The 89th Annual Academy Awards coming up, the "OscarsSoWhite" hash tag will surely be resurrected, but the problem with The Oscars is rooted much deeper than the whiteness of celebrity skin. Here is a video essay to shed more light on this topic:
Yes, Hollywood awards shows are horrible, self-congratulatory, masturbatory drivel, but there are still beacons of light within them. For example, here is a Tweet from Lloyd Kaufman in which he praises Sofia Vergara's well-written appearance at The 74th Annual Golden Globe Awards...

For more opinions on awards shows, public domain, fair use, and why Will Smith is an Uncle Tom, watch Adam Johnson of YourMovieSucksDOTorg interview Lloyd Kaufman at the 2016 RTX Convention.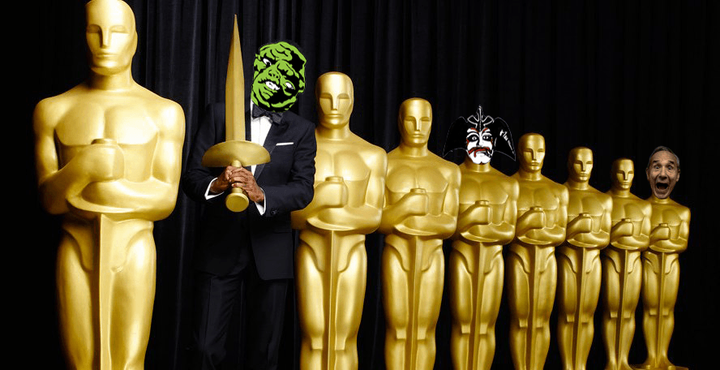 About Lloyd Kaufman Lloyd Kaufman is co-founder, with Yale friend Michael Herz, of the 42-year-old legendary Troma Entertainment, which is arguably the longest running independent movie studio in North America. He directed many of their feature films, including the world famous 'The Toxic Avenger', 'Class of Nuke 'Em High', 'Sgt. Kabukiman NYPD', 'Tromeo & Juliet', and 'Poultrygeist: Night of the Chicken Dead'. Kaufman has written six books on filmmaking and has presented his "Make Your Own Damn Movie" master classes globally from Oxford University to Singapore. His latest film, 'Return to Nuke 'Em High Vol. 1', produced in association with STARZ, premiered in The Contenders series at New York's Museum of Modern Art along with movies by the Coen Brothers, Martin Scorsese, and Woody Allen. Kaufman is currently editing 'Return to Return to Nuke 'Em High Vol. 2' and preparing 'The Toxic Avenger Part 5: Grime & Punishment' 'The Tempest'. In 2008, 'The Toxic Avenger' was turned into a musical by Joe DiePietro and David Bryant of Bon Jovi, which ran in NYC for a year and won the Outer Critics Circle Award for Best Off-Broadway Musical. 'The Toxic Avenger' Musical is currently available for licensing through Music Theatre International (MTI). To thank Troma fans for over 40 years of support, Kaufman and Michael Herz offer over 250 free feature length movies, cartoons, and new daily content on The Troma Movies YouTube Channel: https://www.youtube.com/Tromamovies
Related
Popular in the Community