King Charles III has gone punk in a new street art piece painted in London this week.
Street artist Pegasus, whose real name is Chris Turner, reworked the iconic artwork of the Sex Pistols' "God Save the Queen" hit ahead of the monarch's coronation on Saturday.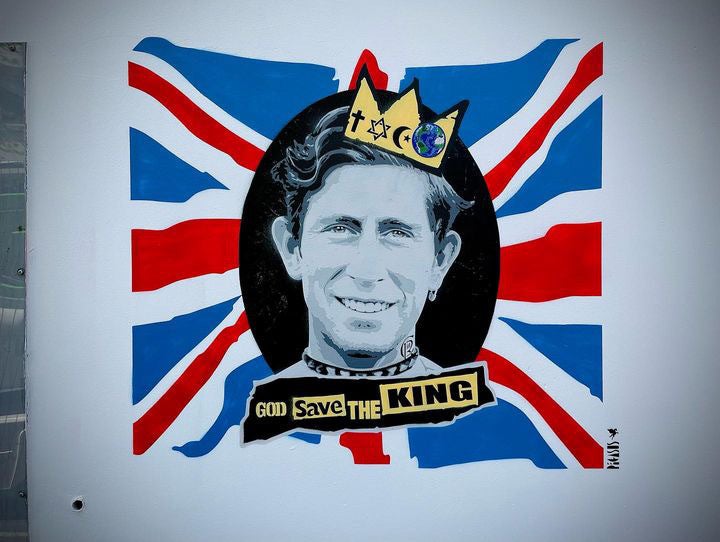 Charles wears a choker, an earring and a Jean-Michel Basquiat-style crown in front of an upside-down Union Flag to reflect the "distress in the ever-posing question of the relevance of our monarchy in today's society," Chicago-born Turner told London's Evening Standard newspaper. The symbols of religion on the crown refer to Charles' vow to defend all faiths, he added.
"I felt it was important to portray our new Monarch with relevance to his subjects during his reign, but with a pop culture connection to his late mother," Turner told HuffPost. "Mixing up both The Sex Pistols and his beliefs of coexisting within a multi-faith establishment."
It's the latest in a long line of royal-themed pieces by the artist:
Popular in the Community