Jimmy Kimmel's tearful response to the Las Vegas shootings on his show brought out the claws of a conservative street artist.
"Sabo" posted fake ads at bus stops and kiosks around Hollywood that mocked the talk show host for his emotional moment, according to reports on Thursday. One read "The Jimmy Kimmel Estrogen Hour" with a photo of Kimmel dabbing at his eye.
Another featured Kimmel's face instead of Johnny Depp's on a faux poster for the movie "Cry-Baby."
The artist also posted a collection of his favorite posters on Twitter:
Sabo confirmed to The Hollywood Reporter that the work did indeed target Kimmel's emotional plea for gun control. "Two facts are clear," Sabo said. "The first is that gun control laws accomplish nothing. Criminals don't abide by them. The second is that the left's aim in abolishing the Second Amendment is to have even more control over the people of this country."
Many of the ads were posted near Kimmel's home and where he hosts his show, so he was bound to notice ― and respond.
Sabo attempted to get in the last word by reposting the pic with a jab.
Minutes earlier Kimmel had more to say as well ― though to a more general audience.
Before You Go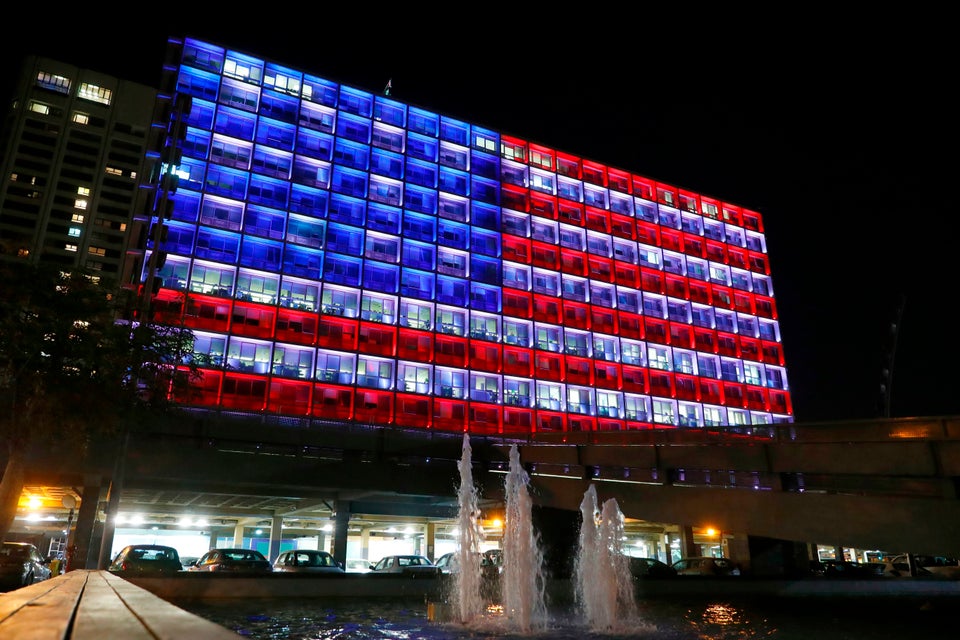 World Reacts To Las Vegas Mass Shooting
Popular in the Community