Hanksy, the Banksy parodist, has bestowed upon the streets of New York City a grand portrait of America's leading Republican presidential candidate.
Some day, we'll gaze back fondly on President Trump's grassroots 2016 campaign as we ruminate on the boundary-busting legacy left by another white male who managed, against the odds, to bootstrap his way into the race for the White House.
The bricks that host this homage to the American political establishment will have long been carefully removed from the building's foundation and reassembled in the Smithsonian, next to President Obama's real birth certificate and Megyn Kelly's lipstick.
What a world that will be!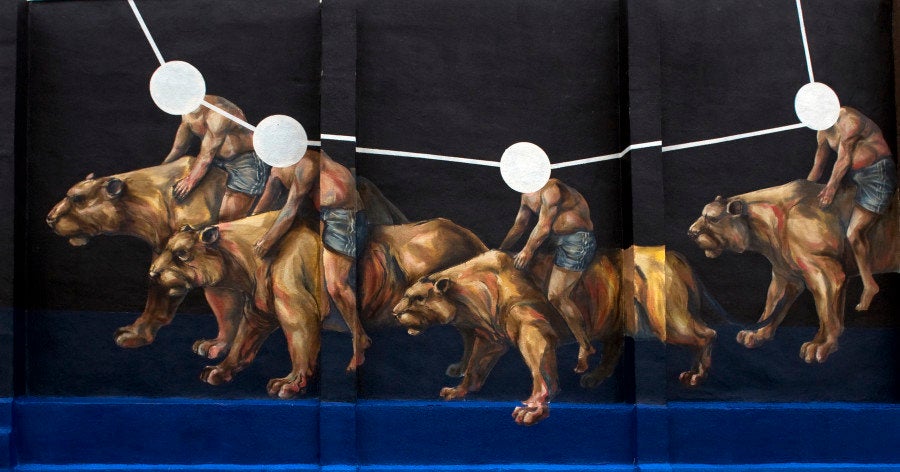 25 Street Artists' Works From Around The World
Popular in the Community