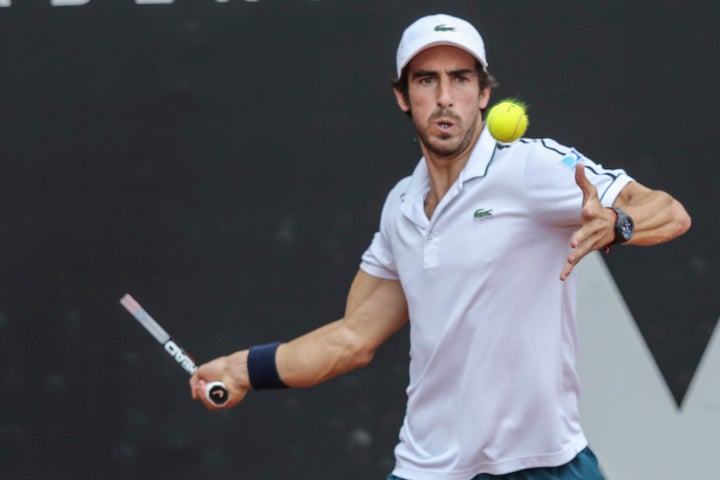 Four former street dogs dutifully waited alongside the tennis court while two internationally ranked players participated in an exhibition match at the Brazil Open in Sao Paulo last week. The pups' job: to play ball boy and collect stray tennis balls.
As soon as a ball hit the net or bounced off the court, the dogs, Frida, Costela, Mel and Isabelle, leaped into action. They received more attention from onlookers than the players -- Roberto Carballes Baena of Spain and Gastao Elias of Portugal -- did.
The shelter dogs, who previously ran the streets of Sao Paulo, had been trained for months for their role. Sometimes the players intentionally overlooked some of the balls so the audience could clap and cheer on the canines while they worked.
Frida, Costela, Mel and Isabelle also had a much more important job than collecting tennis balls and exciting the crowd -- they were there to raise awareness of animal adoption in Brazil.
"The idea is to show people that a well-fed and well-treated animal can be very happy. We have more than 1,000 dogs in our care," Marli Scaramella, the organizer of the initiative, told Fox News Latino. She said that all four ball dogs were currently residents in a Sao Paulo shelter.
Watch the dogs at work below:
Before You Go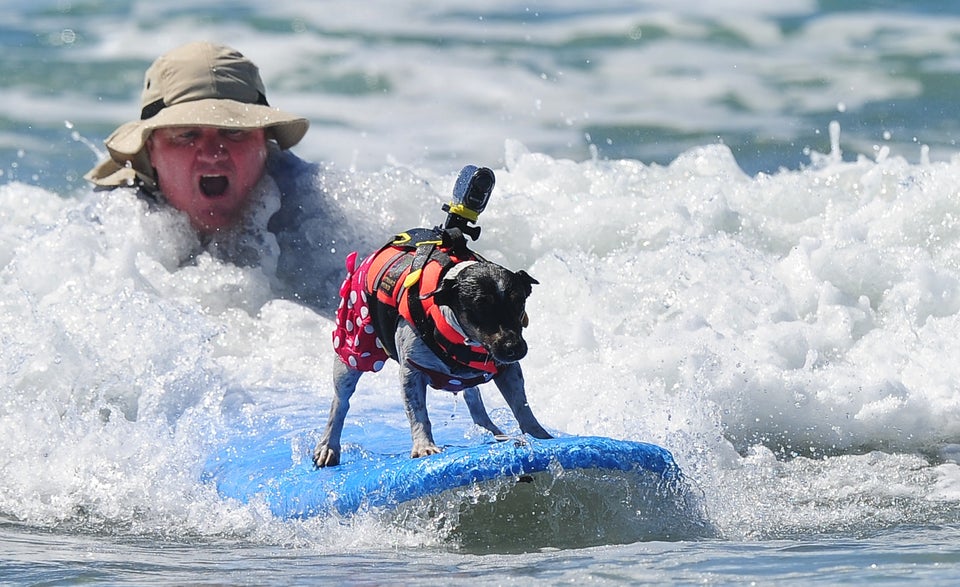 Dogs Go Surfing
Popular in the Community