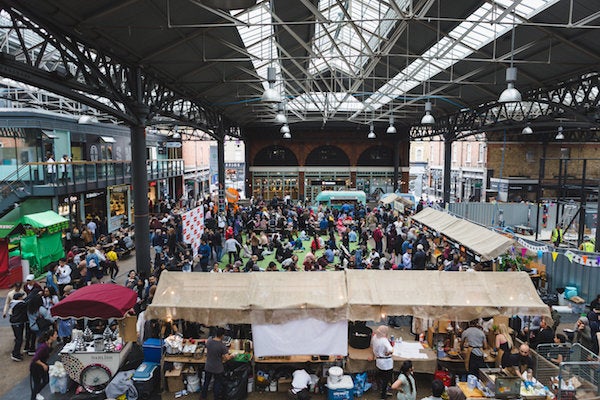 Organizers of a new London street food festival are out to prove that halal food can be much more than a plate of rice and meat.
Zohra Khaku, an entrepreneur based in London, started the festival to showcase the best of what London street food has to offer.
"We wanted to prove that London is the best place for street food from around the world, showing the great diversity we have among the people in London, reflected in the food available in this great city," Khaku, a former housemate on the BBC's reality TV show Muslims Like Us, told HuffPost.
Halal means "permissible" in Arabic. Food is deemed to be halal when it is prepared in accordance with Islamic law. This largely applies to how meat is derived.
Islamic law requires animals to be alive and healthy during slaughtering, which should be swift and cause the animal the least amount of pain possible. A Muslim person must perform the slaughter and recite a prayer, known as the tasmiya or shahada, while killing the animal.
For anyone who hears "halal" and thinks curry, the Street Eats festival would have been eye-opening. Like kosher cuisine, halal food can come in many forms. Khaku, who runs the foodie website and app Halal Gems, says it's all too common to see people interpreting halal food in the same ways over and over.
"When you go on an airline and you order a halal meal, it's always curry," she told BuzzFeed. "And that really bugs me because, to be honest, I don't like curry that much. And if I'm going to eat curry, I might as well eat the curry that's at home because it's great."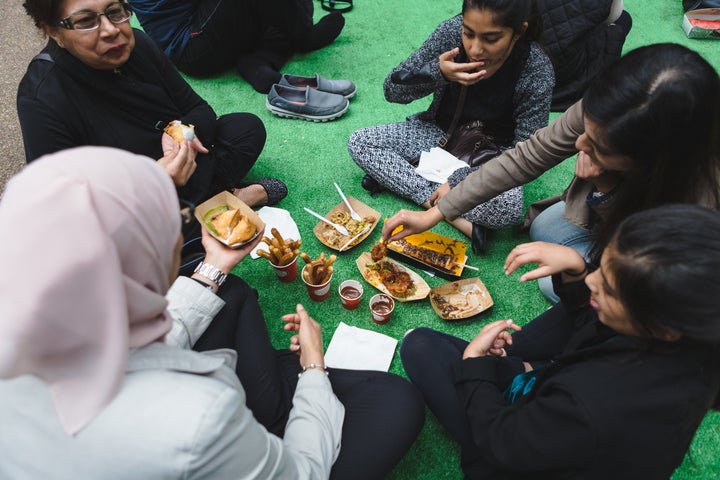 And that's where Halal Gems comes in. Khaku quit her job in finance several years ago to turn her foodie passion into a website, magazine and mobile app aimed at guiding people to amazing halal food experiences around the UK.
The inaugural Street Eats festival, held at at London's Old Spitalfields Market on July 28 and 29, housed 26 vendors that served up a wide range of the world's cuisines with some creative twists.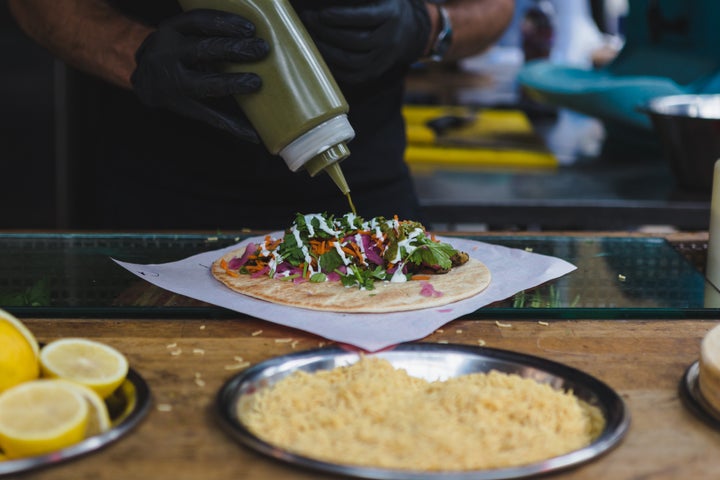 Over 67,000 people showed up over the course of the weekend, Khaku said, to feast on delicacies like "Burmese Khao Suey brought to us from the streets of Karachi," Indian fish and chips, Korean chicken wings and Filipino ice cream.
"People don't just want to know where they can find halal food, but where they can find great halal food," Khaku said.