The last trailer for "Resurrection" reached more than 4 million people in the first 24 hours after its release on Facebook, creator Joey Ansah tells The Huffington Post. Because of that response, many fans probably already know "Resurrection" will follow Ken and Ryu as they're brought in to stop a possibly reforming Shadaloo, but here are some secrets about the new live-action "Street Fighter" stories that even the biggest fans don't know.
1. "Street Fighter: Resurrection" will reveal "Street Fighter V" spoilers.
Launched along with Capcom's latest edition to the "Street Fighter" series, Ansah says "Resurrection" serves as sort of a prologue to "Street Fighter V."
He says the series is all the more necessary because Capcom's cinematic story mode for "Street Fighter V" is not ready and might not come until an update in June.
"This will aid players who already have 'Street Fighter V' to get some additional narrative into what's alleged to be next in that game," Ansah says.
Among the storylines, the series deals with Ken's academy, Ryu's mental state while he struggles with darkness and the apparently resurrected Charlie Nash's secret, and possibly nefarious, motivations.
2. "Street Fighter: World Warrior" is aiming to be on air in 2017.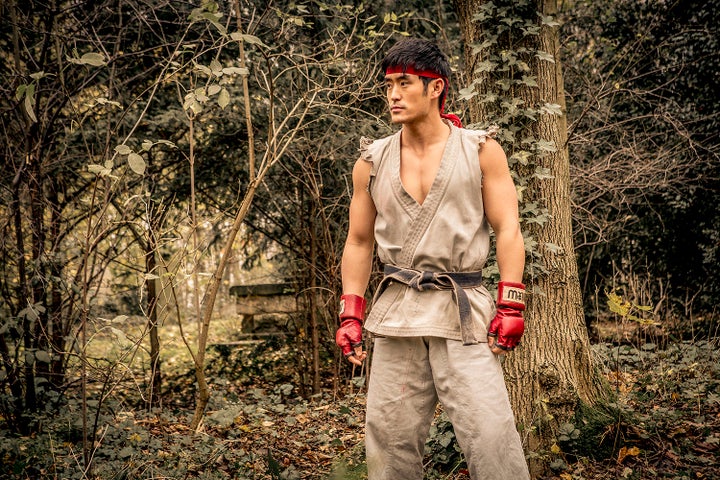 Coming off the success of "Assassin's Fist," Ansah understands that there's some confusion over why the "Resurrection" miniseries was produced before the previously announced series, "Street Fighter: World Warrior." 
Ansah says he plans for "World Warrior," which is a direct follow-up to "Assassin's Fist," to be a premium U.S. cable series with about 10 episodes per season running around an hour each, and the process just takes longer to come to fruition. 
The "Assassin's Fist" creator tells HuffPost he's seeking out a proper budget so he and his partners can produce "World Warrior" at the highest level. And after meeting with major studios, the project is "inching ever closer" to moving into production.
Ansah has already written a detailed treatment for the first and second seasons of the show and says his goal is to have the series on the air in the first or second quarter of 2017.
3. You might see Bison in "Resurrection."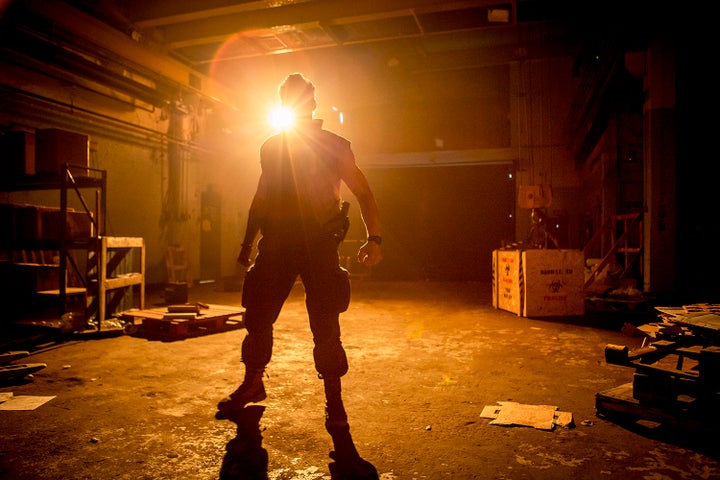 He tells us, "Rest assured, the mythology is sick. Jump into my brain and see what I have planned for the series going forward, but in 'Resurrection' you may or may not see Bison." He adds, "Ultimately, Decapre is in it. Nash, it's unknown if he's good or bad. Who knows? But Decapre is a badass."
4. The biggest "Street Fighter" question may soon be answered.
One of the most mysterious elements of "Street Fighter" is what the M actually stands for in "M. Bison." Ansah says that, originally, the character was a boxer, and the name was a play on Mike Tyson. That was later changed to avoid a lawsuit, and character names were switched around. 
Though the answer won't be revealed in "Resurrection," Ansah tells us he has a whole origin story planned for Bison. So will we find out what the M stands for now? "In 'World Warrior,' potentially yes," says Ansah.
5. Sheng Long already made a secret appearance in the live-action series.
The name Sheng Long supposedly appeared in the "Street Fighter" franchise as a mistranslation of Ryu's Shoryuken, aka Dragon Punch. Even though there was no real Sheng Long in the game, gaming magazine EGM fueled the rumor by publishing a way players could actually fight the made-up character as an April Fools' joke in the '90s.
Well, now Sheng Long has finally joined the canon ... sort of.
Though Ansah tells us Sheng Long doesn't appear physically in his "Street Fighter" series, the character is listed on a name board in the dojo in "Assassin's Fist."
Calling all HuffPost superfans!
Sign up for membership to become a founding member and help shape HuffPost's next chapter
BEFORE YOU GO
PHOTO GALLERY
21 Video Games To Play Before You Die