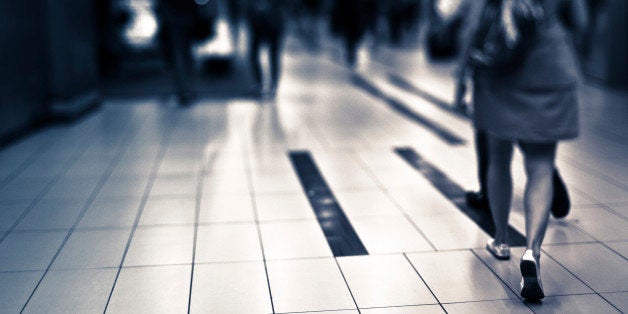 This week marks the fifth year that Stop Street Harassment and its partners around the world recognize a week in April as International Anti-Street Harassment Week, when activists take to the streets -- and the Internet -- to collectively speak out against public sexual harassment. The week actually began on March 20, 2011 as a day of awareness, but was expanded in 2012 -- and for good reason.
There are now way too many events for just one day. And it's seriously global.
Groups in more than 30 countries will participate in events this year to help bring more mainstream media attention to an issue that is -- unfortunately -- often still viewed as the price you pay for being a woman or for being an LGBTQ person in public.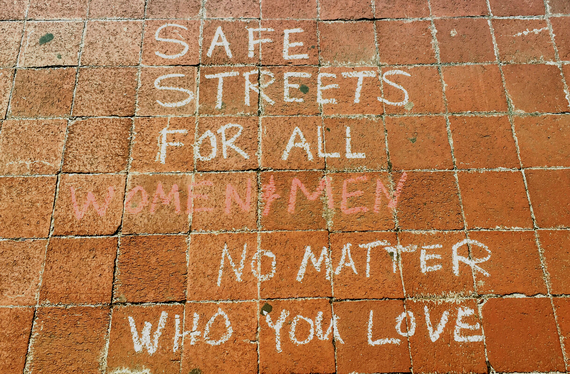 April is also Sexual Assault Awareness Month and is -- in some parts of the world -- a time when warmer weather might mean more public harassment. While women and LGBTQ people experience year-round harassment in public spaces, warmer weather does bolster opportunities for it -- not because of what someone is wearing, but simply because people are more likely to be in public.
According to SSH's national report on street harassment released in spring 2014, about two-thirds of women and a quarter of men in the United States have experienced verbal or physically aggressive harassment. Many more men who identify as LGBTQ than men who identify as straight report experiencing it.
These numbers shouldn't be surprising. If anything, they should seem low. In previous, informal surveys conducted by SSH, 99 percent of respondents said they had experienced some form of street harassment. In research I did several years ago on experiences of gay and bisexual men, 90 percent said they sometimes, often, or always feel unwelcome in public spaces because of their sexual orientation.
That's not okay. And if you've been considering taking action to raise awareness and combat the problem, now is a great time to start.
On Tuesday, April 12, join a global, daylong tweetathon using #EndSH to share your street harassment stories and to offer solutions for ending it. There are several other online actions taking place throughout the week, and tons of actual, physical events happening around the globe (more information about all of that here).
REAL LIFE. REAL NEWS. REAL VOICES.
Help us tell more of the stories that matter from voices that too often remain unheard.