Photographer Mikael Theimer is a self-proclaimed romantic, the kind of guy who falls in love at first sight.
Theimer, who is originally from Paris but now lives in Montreal, spends his time shooting love-struck people in public for his ongoing photo series, aptly titled "Street Love."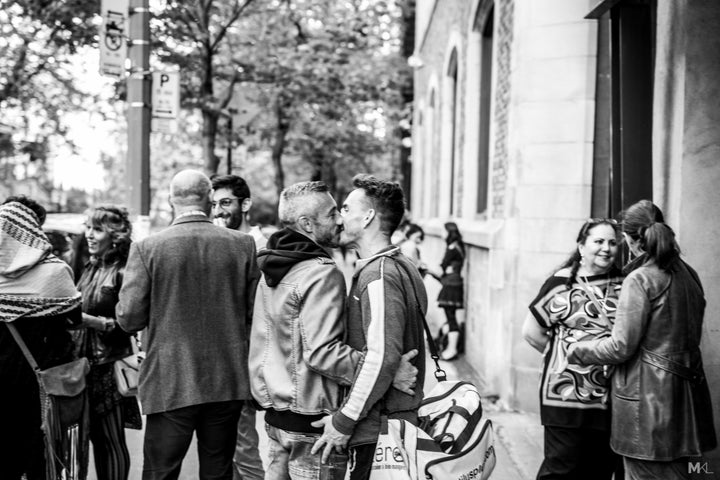 "Whenever I'm out and see a couple kissing or hugging, I'll try and snap a picture," he told The Huffington Post.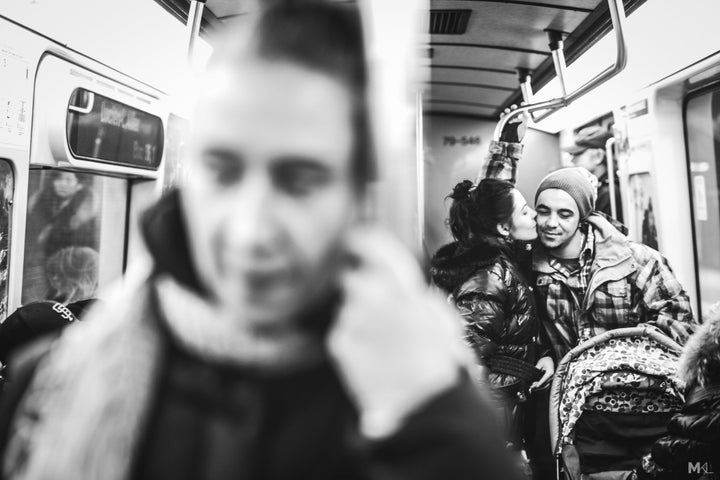 "I just like seeing people in love, I find that beautiful and pure," he continued. "For a moment, nothing around them matters. I like to focus on the good within the human race. The more you see of it, the more you want to be a part it."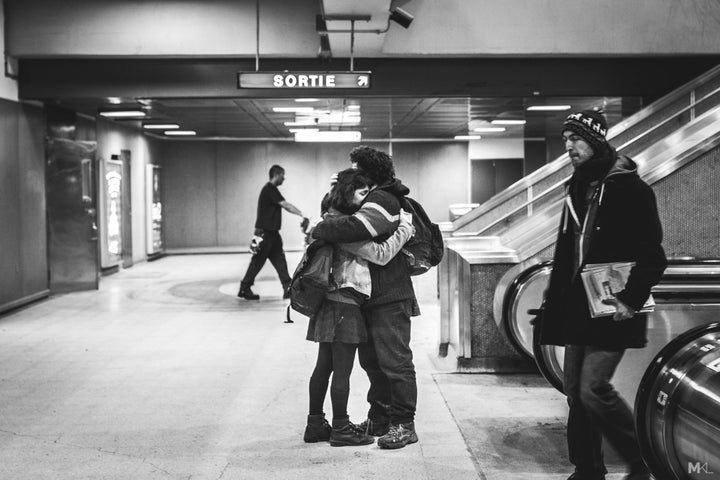 With the exception of a staged photo in front of Café de la Butte in Paris, below, all of the images are "authentic" street photography, Theimer said. In other words, they're candid shots taken in public places without the subjects' knowledge. On occasion, Theimer will approach the couple afterward to ask if they'd like a copy of the photo.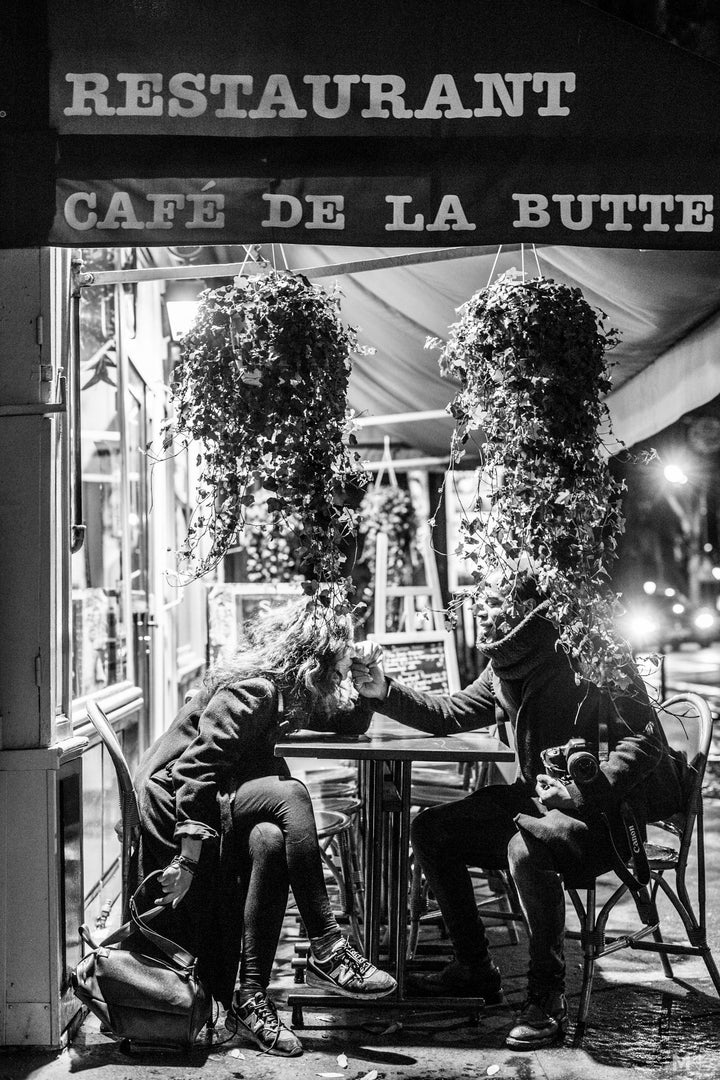 The photos were shot both on the streets of Montreal and Paris. His favorite image from the series, below, was taken just one week after the November 13 terrorist attacks on Paris at 3 a.m.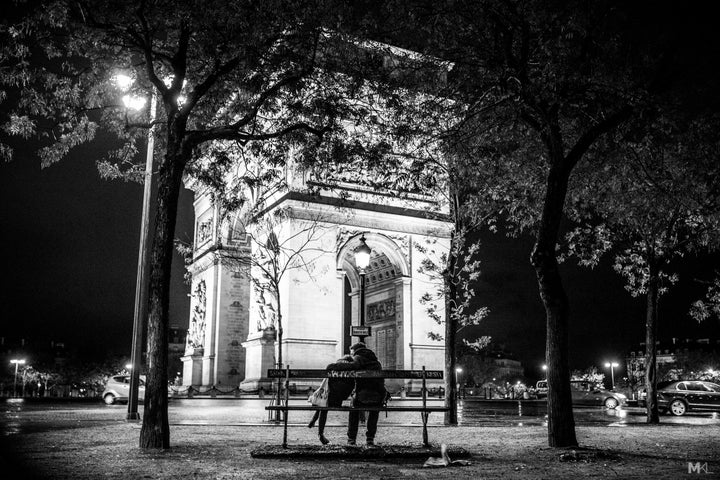 "It symbolizes the fact that Paris remains the city of love, even so soon after such terrible events," the photographer explained.
Below, check out more photos from the "Street Love" series. See some of the artist's other work here and here.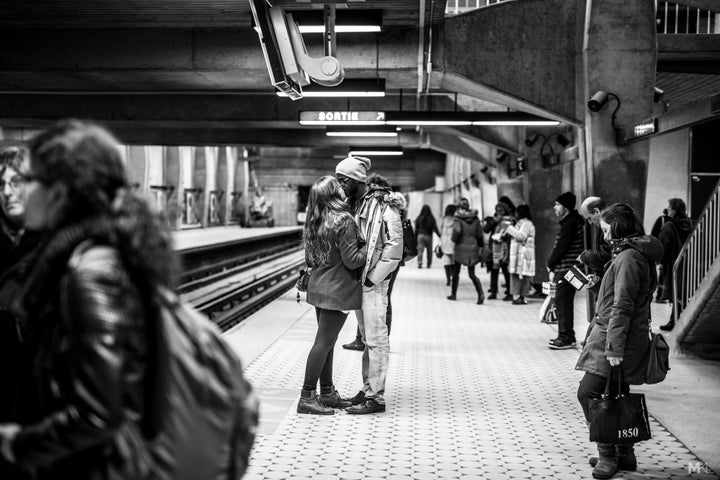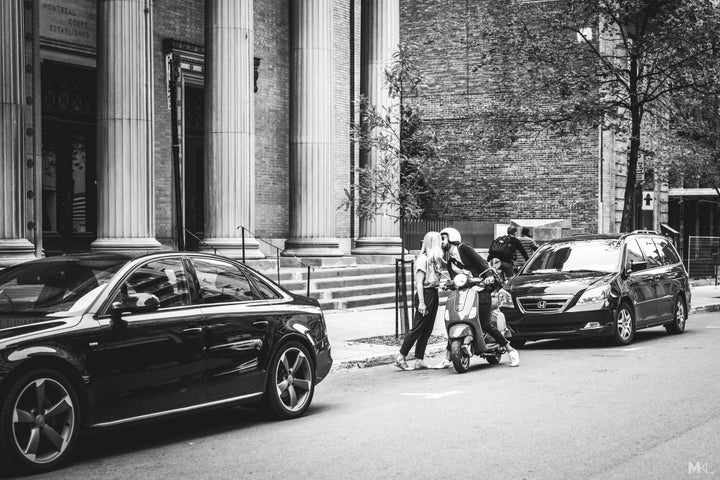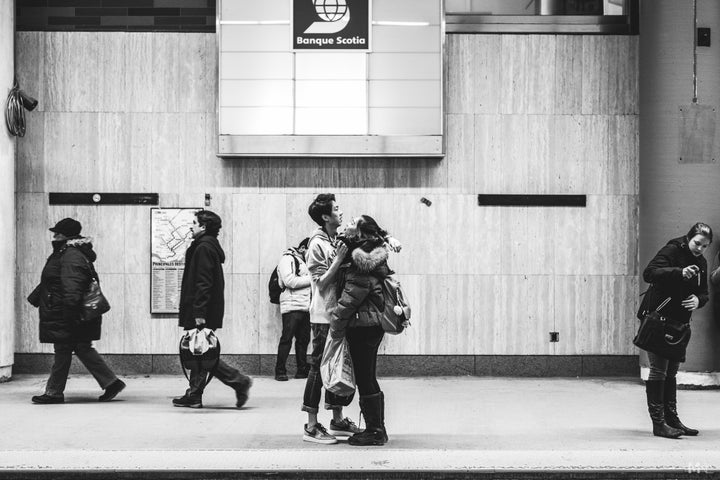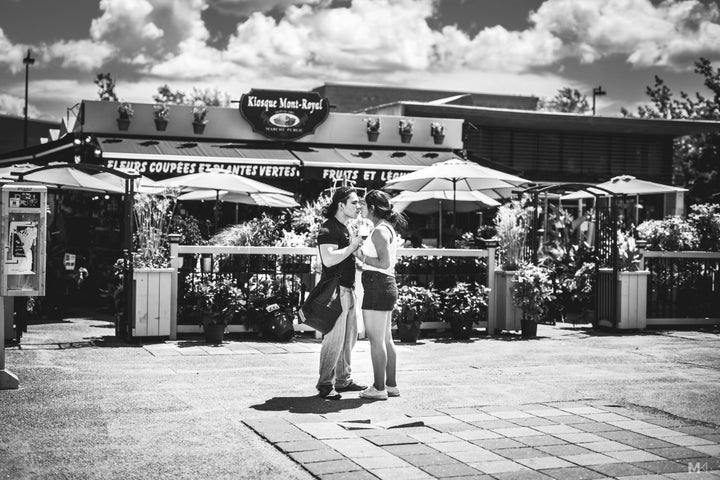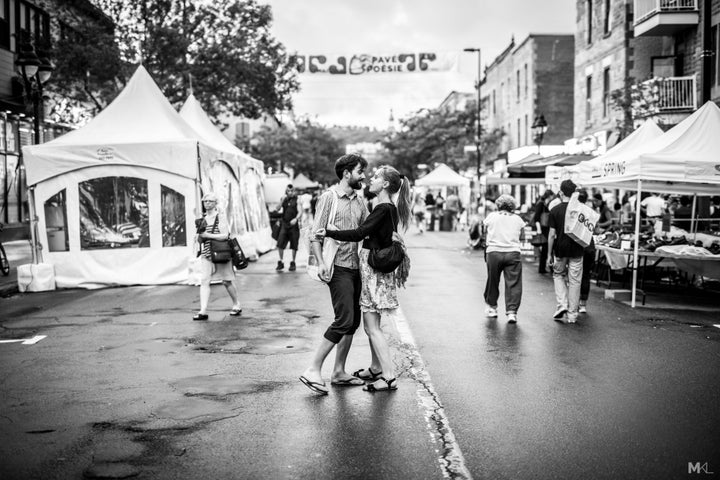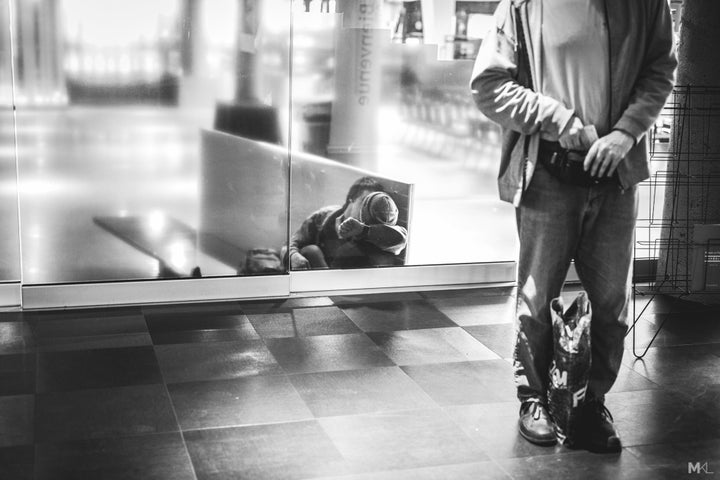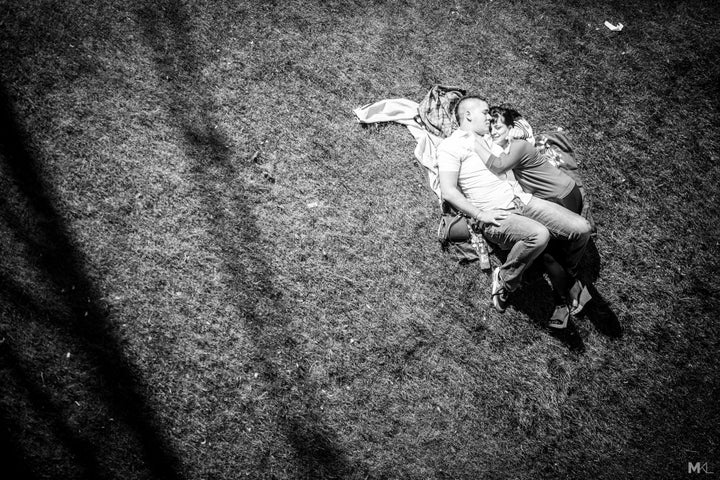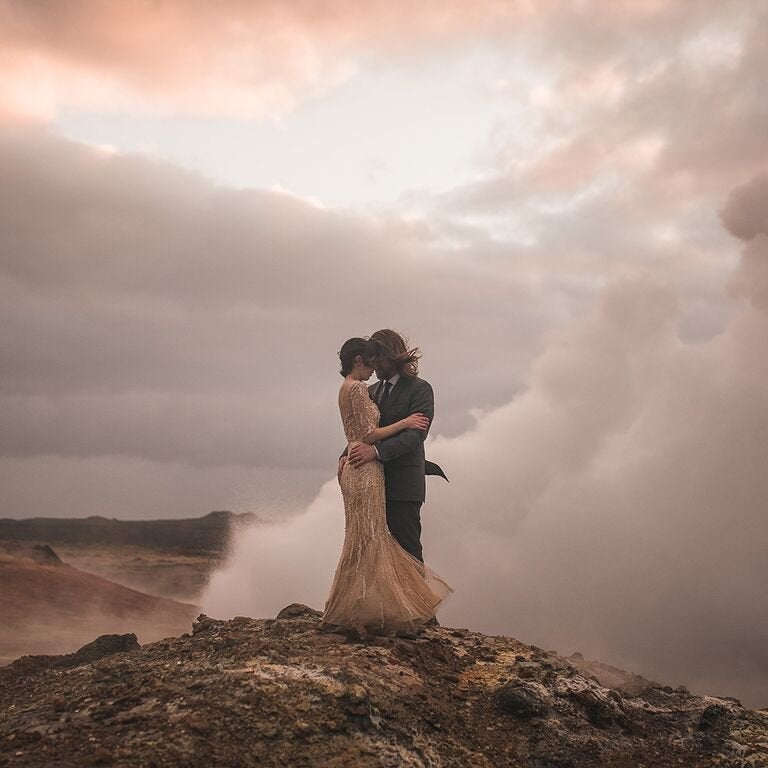 Best Wedding Photos of 2015