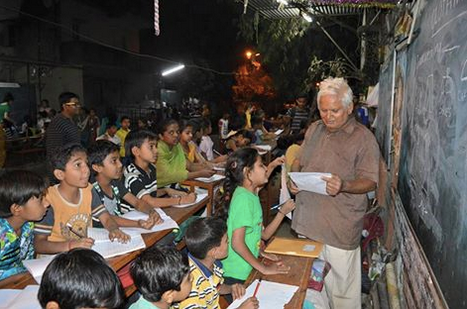 When a factory owner in India realized the kids in his slum couldn't read or write, he took it upon himself to teach them.
Kamal Parmar has been running an after-school program in the streets of Ahmedabad, India for the past 15 years, according to a post from Humans Of Amdavad. Much like Humans of New York, the page documents the lives of people in the city of Ahmedabad, or Amdavad in the local pronunciation.
"I was standing outside my factory and saw around 20 students [from the] Municipality School going back home after their exams," Parmar explains in the post. "I was shocked to [learn] that none of them knew how to read and write. And the most surprising part was that they all were in eighth grade."
India has the largest population of illiterate adults in the world, according to Oxfam India. The country has 287 million people who cannot read and write, representing 37 percent of the total illiterate population worldwide.
Parmar conducted a survey of 400 students in his area, and discovered that only five of them were literate. That's when he decided to start the program.
"I teach them for two hours every day, and then we all have dinner together," Parmar continues. "Due to [the] dinner, a lot of students are attracted here."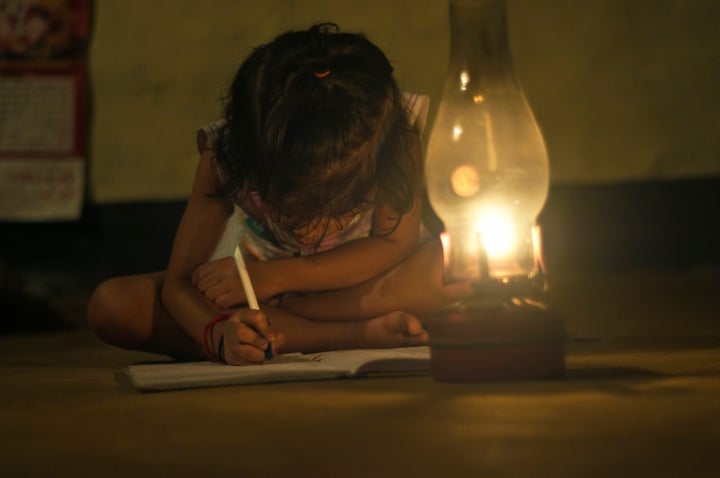 Every day after school, Parmar teaches the students everything from the alphabet to preparing school exams to higher education material. Over 15 years, the program has grown from 10 students to 155 today.
"Imagine, those who couldn't read and write are now engineers and doctors and managers at a bank," Parmar said. "For me this is success."
The biggest indicator of his success may be something else altogether: some of his former students have come back to teach alongside him.
"I just have one request to the people at large," he concludes. "Try to educate just one child a year, and see the difference it makes [in] society."
You can read the full Facebook post here.
Related
Before You Go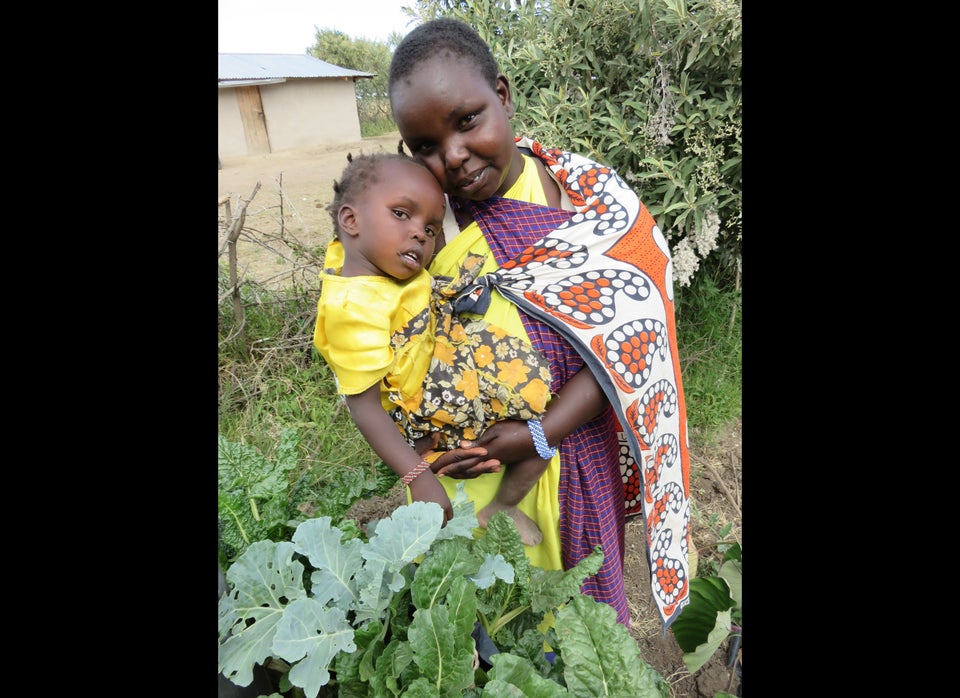 Empowering women through agriculture and education