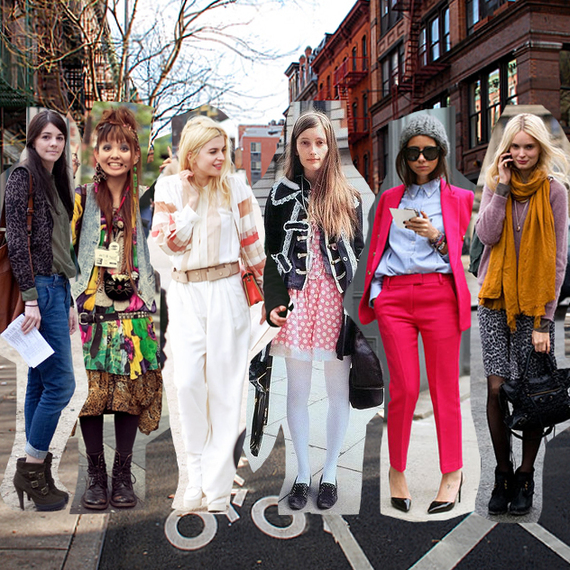 If you've ever witnessed street style first hand, I'm sure it's an image that sticks out in your collection of fashion memories. Street style is very hit or miss. You can either pull it off or you can't -- however, I do have a lot of respect for anyone who has the courage to try it.
I have been cultured by the visions of amazing street style on many occasions. When I first started noticing the trend, I didn't understand. I wondered what these people were thinking before they valiantly stepped out of the house. Then it started to grow on me and I came to realize that there was a right and wrong way to it. Here are a couple basic tips to master the art of street style the RIGHT way.
I was thinking about what it is that attracts people to street style so much and came to the conclusion that it's the creativity and juxtaposition of style that goes into it. Remember when you were little and played dress up? Consider that mixing of random clothing pieces and accessories your first experimentation with street style. With that said, when you're putting together an outfit don't overthink it -- think like a kid. If you overthink, you may not get that organic result you're looking for. Unlike a perfectly matched outfit out of a GAP ad, street style adds mystery and a sense of youthfulness to different garments that would be boring if worn alone.
You may already do this, but before you walk out the door, take a picture of yourself and send it to a truthful, fashion forward friend. It's good to get another opinion from a different perspective -- especially if they are trustworthy. Plus, if they are your TRUE friends they will definitely let you know if your outfit makes you look like you belong in the circus, and tell you if that shit "cray."