Sounds of Street View is a new "sound experience" project that embeds audio into Google Street View, allowing armchair travelers to hear what they would on a real visit to a handful of iconic destinations. It's essentially adding a whole new dimension to our virtual travels -- as if they weren't already virtual enough.
The project, created by hearing aid company Amplifon, currently allows users to explore three locations: Place du Palais in Avignon, France; Hapuna Beach in Waimea, Hawaii and Balboa Park in San Diego, California.
Sounds of Street View works by "sewing" sounds to longitudes and latitudes in Street View. As you walk around, the sounds amplify and fade like they would in real life. At Avignon's square, jaunty accordion tunes echo in the streets. Bells ring and clang, getting louder as you approach the building and fading as you walk the cobblestone streets to its side.
On a visit to Hawaii with Sounds of Street View, you'll hear lapping waves and tourists laughing and chatting. There's a faint sound of engine revving, and you spin your virtual self to find it's a fellow visitor on his ATV.
You can make your own "Sounds of Street View" using recorded sound and Google Maps via the project's website. Who knows where it'll go next.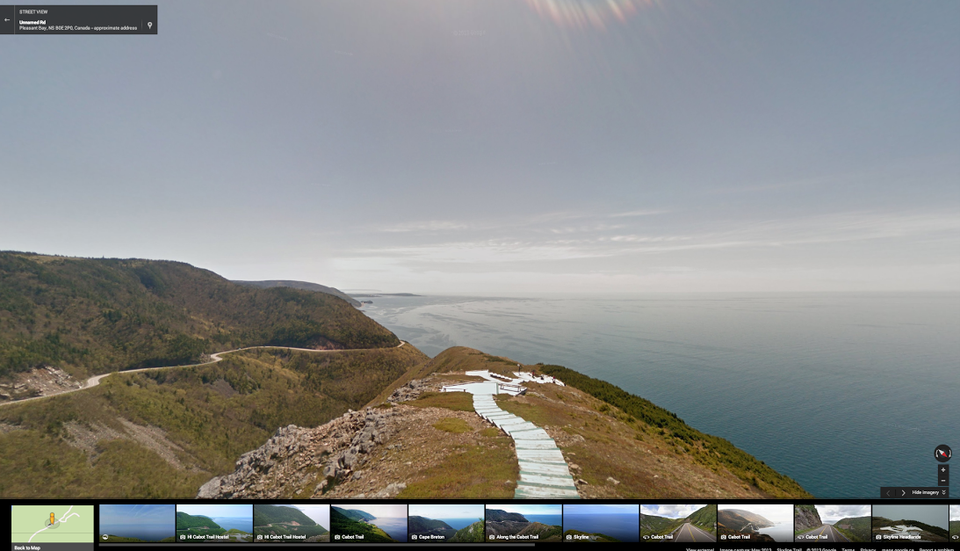 Google Street View And Parks Canada Team Up