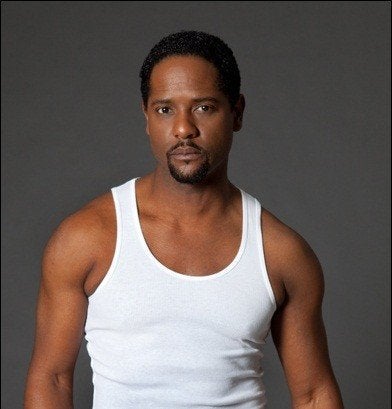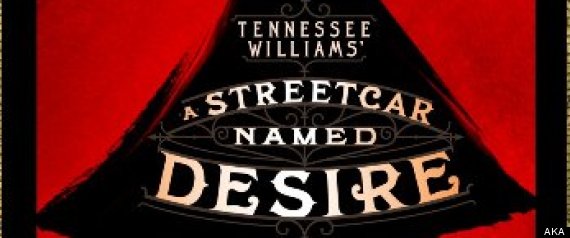 At its core, A Streetcar Named Desire is a story about culture clash and self-deception.
The 1947 play by Tennessee Williams is driven by a conflict between those divided by social class, and
by a stark lack of self-awareness among central characters regarding sexuality, alcoholism, domestic
violence and mental illness.
In the play's recent revival on Broadway, cultural differences and self-deception have also emerged
among some critics who have expressed resentment about the multiracial cast members who offer their
own portrayal of the dysfunctional New Orleans family depicted in the play. It is a challenge the veteran
cast members are willing to confront directly.
"I am astounded that we are even having this conversation now," said Blair Underwood, who is the first
African-American man to star in a Broadway production of A Streetcar Named Desire. He plays the iconic
role of Stanley. "This play has been done with a black cast since the 1950s. This is the first time we are
doing it on Broadway. As an artist I want to be able to do it all."
The New Yorker's drama critic John Lahr set the tone last December when he called for "no more
infernal all-black productions of Tennessee Williams plays unless we can have their equal in folly: all-
white productions of August Wilson." Talk about culture clash and self-deception.
"As we embark upon this conversation in the African-American artistic world, I think it is important
to stress that this is not necessarily the majority of the white audience," Underwood said. "This is
just a faction. We have made tremendous strides in this country. While we have a lot of support for A
Streetcar Named Desire, unfortunately, there is a small, vocal group concerned about the casting."
Lahr and other critics of the talented multiracial Streetcar cast demonstrate that the clash between
cultures remains -- even in our so-called "post-racial" world. It also evinces that self-deception -
particularly the persistent mythology of white exceptionalism -- is as relevant today as it ever was.
Underwood has more than 25 years of acting experience. The award-winning actor has a distinguished
list of accomplishments including multiple NAACP Image Awards, two Golden Globe nominations,
and a Grammy Award for Best Spoken Word. Moreover, his performance as Stanley in Streetcar is
visceral and fearless. He is expertly matched with Broadway veteran Daphne Rubin-Vega, who delivers
a moving performance as Stella. Audiences have consistently packed the house, and critics have been
overwhelmingly positive.
Yet the "guardian elite" of the New York theater-world have challenged the Streetcar performance with
the same claims that dogged the all-black cast of Williams' Cat on a Hot Tin Roof staged in 2008.
"There is a faction of that liberal strain that says we will fight for civil rights; we will fight for your
integration. Here is the caveat, just don't marry our daughters," Underwood said. "Doing A Streetcar
Named Desire is akin to marrying their daughters, for some people. A Streetcar Named Desire is a
literary masterpiece, considered by many to be The Holy Grail of American plays. I feel as an artist we all
should have the right to do the works of any artist, regardless of race or culture."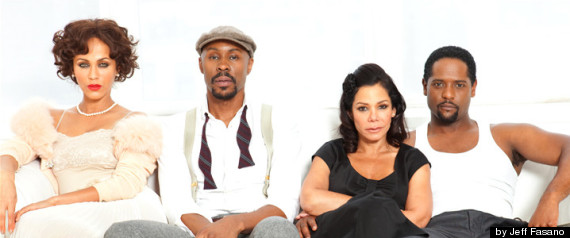 With all of the activity on the stage, the controversy behind the scenes highlights the failures of "post-
racial" America to move past the lines that divide the masses and the elite. In many ways, this is a
common clash between whites and people of color. In this iteration, the accomplished and brilliant
actors on stage are relegated to the status of common folks or "brutes" described with disdain in
Williams' play. The guardians of the theater, however, are elevated to a self-appointed protective
status of the American art-form, the great American (white) play. That the controversy swirls around a
play written by Tennessee Williams, a gay writer who struggled with alcohol addiction and was widely
regarded as one of the greatest playwrights in American history, is an irony too rich to ignore. In many
ways, after all, Williams was an outsider; it is therefore surprising that "outsiders" are now being
criticized for tackling his work.
Underwood has addressed the condescending attitude adopted by some of the critics unwilling to
acknowledge the culture clash and self-deception that infect their own reviews of A Streetcar Named
Desire. He has discussed the issue in interviews. The actor has also documented the "free people of
color" that support the current trail-blazing interpretation of the work, writing about the history and
posting boards detailing the rich history in his dressing room at the Broardhurst Theatre.
"We are not being judged based on the work," he wrote on his Facebook page May 15. "It is "the power
of the idea," that seems to unnerve the "elite;" the idea that people of color could produce & perform
Tennessee Williams and do it well."
The internet has been buzzing about whether Williams would have approved of a multiracial cast for his
play. Some supporters, including Streetcar director Emily Mann, suggest that Williams long envisioned
a multiracial production of his work. Others dismiss the claims as revisionists' charges seeking to distort
the truth to make a politically correct rendering of Williams' works.
But does it really matter?
Truly, even if Williams approved of a multiracial cast performing his work, it probably wouldn't quiet
the critics. After all, the mythology of white exceptionalism is too pervasive in America. Professor
Thomas Ross, in his essay The Unbearable Whiteness of Being published in Crossroads, Directions and
a New Critical Race Theory, explores the "longstanding" notion that "no White person could ever feel
insecurity on account of his racial status." According to Ross, white privilege is an indelible piece of self-conception for most whites. The same could be said for white exceptionalism.
A review of criticism surrounding the Streetcar staging revealed one piece that referred to the "gigantic
artistry" required by the work. The implicit message here: People of color can't handle the tough stuff;
serious, insightful acting is best left to white actors. Another critic questioned the multiracial cast
revival of Streetcar because it disturbed an "American classic." This message? Leave our white authors
and plays to us, and you black folks stay in your corner. Yes, Nicole Ari Parker could be brilliant in any
character of For Colored Girls Who Have Considered Suicide When the Rainbow is Enuf. But the seven-
time NAACP Image Award nominee is equally powerful as Blanche DuBois in Streetcar. Nevertheless,
the mythology of white exceptionalism has proven to be as pervasive on Broadway as it has been in the
boardroom. It is a problem that plagues blacks who dare to stride the Great White Way and those who
dare to move into the White House.
If black actors are satisfied with the token role in a predominantly white play or are happy to assume the
comfortable roles in black productions that reaffirm racial stereotypes, then there are no critics crying
out in the white wilderness. Generally, nontraditional casting in New York's theater has largely been
confined to the musical theater, and works by the ancient Greeks and Shakespeare. Once the color line
is crossed and "great American art" is accessed, only white actors are capable of doing the job well. This
is the self-deception with which people on both sides of the color line continue to wrestle.
And if there were any suggestion that the criticism leveled against the Streetcar casting were about
anything other than culture clash and self-deception, last week's Tony Awards belies the point. Among
the big winners for 2012: The Gershwins' Porgy and Bess. Though the talented cast members of this
musical revival certainly deserve recognition for their hard work, it is difficult to downplay some key
elements of the story. The musical portrays, among other things, black beggars and drug dealers in the
South. In some circles, the celebration of this story at the Tony Awards (and the otherwise inexplicable
snub of Streetcar) is confirmation bias. In essence, Porgy and Bess cements the status and image whites
have of blacks in America. Streetcar's multiracial cast disrupts it.
As Williams deftly noted more than 60 years ago, culture clash and self-deception are devastating,
enduring themes in American theater and, indeed, in American life.
REAL LIFE. REAL NEWS. REAL VOICES.
Help us tell more of the stories that matter from voices that too often remain unheard.