This fall, Mountain2Mountain, a non-profit that develops voice and value for women and girls in conflict zones, is bringing the touring cultural exhibit Streets of Afghanistan to Kabul, Afghanistan for a groundbreaking exhibition of life-size photography that captures the beauty and the heartbreak of this region. This unique collaboration of Afghan and Western photographers immerses the viewer in the landscapes and faces of Afghanistan, transporting them directly into the culture and mindset of the country's people.

Created around the idea of connecting communities through art, Streets of Afghanistan opened at the Denver Art Museum in April 2011, and this fall the traveling exhibit will return to the place where the photos originated, bringing the images home to the literal streets of Kabul and allowing the project to come full circle. In a city surrounded by concrete blast walls, public art is rarely, if ever, seen by Afghans. There are no magazines, no public art, no art galleries. The grassroots art scene is limited to a select few, risking their lives to use their voice.

"Whether in Afghanistan or elsewhere, a society which allows half its population to be silenced by fear and violence is not a society at all. And as Americans, we must stand with those who face tyranny or oppression, and we must support those who are lifting their voices and asking to be heard," said former First Lady, Laura Bush.

This project is made possible by public support, engaging artists, activists and individuals through a Kickstarter campaign that will fund the production of 3 exhibitions in Kabul. You can support the project through September 15, 2012 and be a part of bringing voice to the people of Afghanistan.

"Mountain2Mountain's founding ethos was the concept of connecting communities and cultures through storytelling, art, and photography in order to break down barriers and stereotypes. Presenting these photos on the streets of Kabul to share with the Afghan gives back to a people from which so much has been taken and used to fulfill a particular narrative. The more we can connect with our global neighbors, and see them through their own eyes, the better we can support each other as equals," said Mountain2Mountain Founder, Shannon Galpin.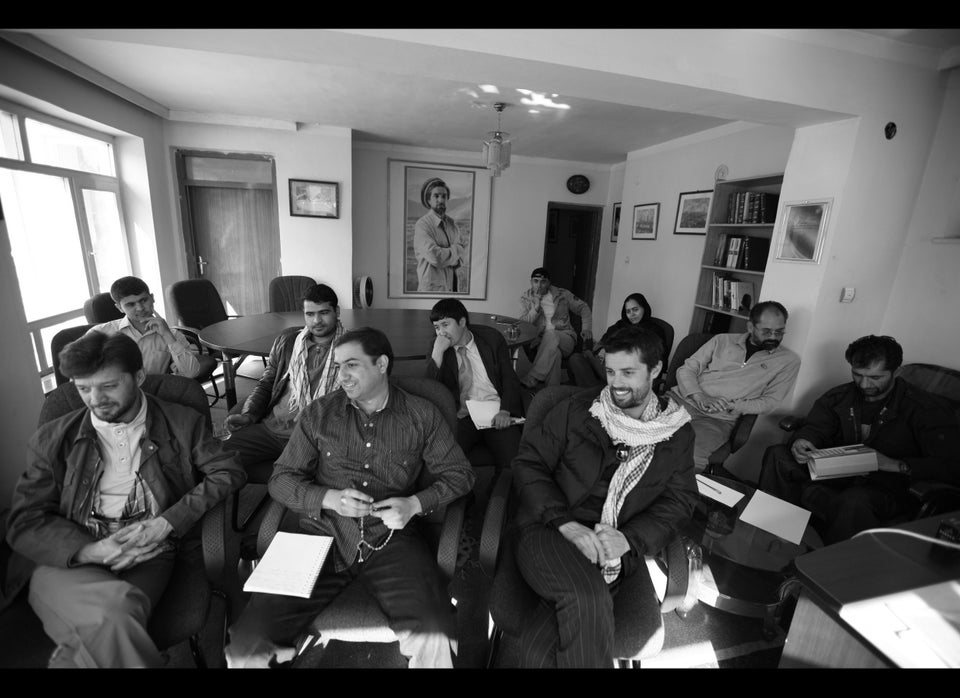 Three Streets of Afghanistan Photo Exhibits to Be Produced in Kabul
Related
Popular in the Community