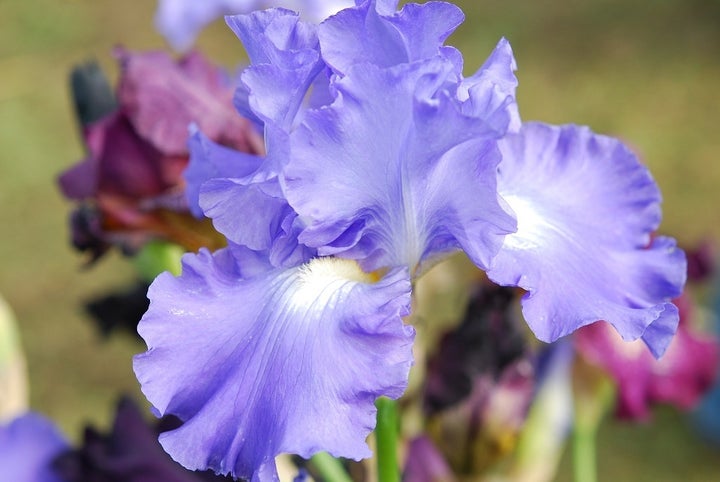 "That special power of loving that belongs to a woman is seen most clearly when she becomes a mother." – Mother Teresa
"My son made the sacrifice, I didn't," says Cindy Parsons, mother of Army veteran Shane Parsons. After Shane was critically wounded while serving our country in Iraq, Cindy's life was turned upside down. An emergency room nurse – a busy job that helped keep her mind off the danger her son faced each day – Cindy was used to devoting her skills and energy to care for others. Little did she know her on-the-job training would become critical to her new role as full-time caregiver for her 21-year-old son in the fight of his life.
After trying to conceive a child for more than seven years and tragically widowed when Shane was just six months old, Cindy had been Shane's only parent and proudest champion. When she learned in September 2006 that Shane had been severely wounded by an improved explosive device (IED) and was on his way to Landstuhl, Germany for care, she dropped everything to fly across the world to be with her son. As a nurse, she knew how dire Shane's situation was: he had suffered multiple cardiac arrests, a traumatic brain injury (TBI), and the amputation of both legs. But as a mom, she knew Shane had the strength to survive. "Son, you can do this" she whispered in his ear as he lay fighting for his life.
Cindy remained by Shane's side while he underwent 15 surgeries and battled multiple infections. At one of her darkest moments, she got a sign she'd been looking for: the most beautiful rainbow she'd ever seen appeared over the hospital in Germany. This rainbow, emerging from the storm, gave Cindy hope. She believed at that moment that her son, her Shane, would survive.
Everything else, professionally and personally, became meaningless next to Shane's needs. While a world away, Cindy lost her job, and her home in Fostoria, Ohio, was torn down due to a severe water leak that had gone undetected in her absence. But none of this mattered – what mattered was her love for her only child.
For Cindy and Shane, survival was only the first step in Shane's fight for his life. Once they returned to the United States, they had to adjust to their new "normal." Shane, Cindy's strong-willed soldier, had lost so much of his independence. His injuries had compromised his ability to read and write, and he suffered from short- and long-term memory loss.
Cindy became his full-time caregiver, sacrificing her needs and goals to support Shane. Although she initially felt isolated in her new role, she was inspired by Shane's will to not just survive by thrive. Despite the motherly instinct to protect and provide for her son's every need, she recognized the importance of encouraging Shane to set his own goals and regain as much of his independence as possible.
Today, more than 10 years after his life-changing injuries, Shane is continuing to pursue the best life possible for himself. He has regained limited ability to read and write, enjoys playing sled hockey, and gets out into the great outdoors with fellow warriors, fishing and even hand-cycling across Texas. Cindy has embraced her role as mom and caregiver, sharing her personal story of service and sacrifice through WWP's Warriors Speak® program to raise awareness for the needs of this generation's injured service members, their families, and caregivers.
Their lives may look different than Cindy had imagined when her 'miracle baby' was born more than 30 years ago. However, the mother-son bond they share today continues to inspire not only Cindy, but all those who hear her story.