With today being my 22nd wedding anniversary, I am consumed with feeling nostalgic and hopeful; nostalgic for the wonderful years of memories we have had and hopeful for all of the new memories we have yet to create.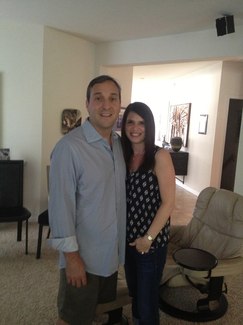 Twenty-two years of happiness, of trying times, of struggling to make more money, of stress with our first jobs, of raising children, of stress with our second jobs, of building our first house, and of always loving each other... Those are the kind of years that make a marriage last.
I have learned a few essential lessons along this wonderful journey and I am fairly sure my husband has as well. One thing I know for absolute certain is that I wouldn't trade those years for anything and I wouldn't trade him for anyone. (Can I get a collective, "awwwww?")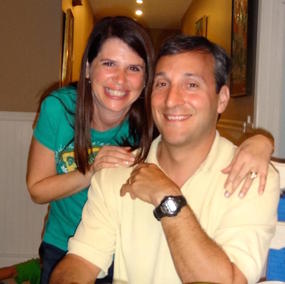 Now and again, there is true strength in ignorance. We were the first of our friends to marry. Fortuitously or not, there was nobody to compare our situation to and nobody to guide or offer us advice. We did not realize if we were similar to our friends' marriages and we did not have to listen to others tell us what we should or should not do for any given situation. We were undoubtedly on our own.
Our life together has spanned over two-plus decades. Upon reflection, I can say it is one sincerely filled with devotion, passion and a great deal of respect. Here is an abbreviated breakdown of what our history has (essentially) looked like.
1. Moving to a new city within 2 weeks of getting married.
2. Surviving an 8-year residency program.
3. Raising two babies (with me often as a single parent).
4. Coping with an unplanned autoimmune disease.
5. Struggling through several entrepreneurial endeavors.
6. Living in 4 different states together.
7. Losing grandparents.
8. Traveling to different countries (both together and apart).
9. Being scared with every hazard from the hospital.
10. Losing a parent.
11. Surviving our kids' teenage years.
12. Building our dream home.
Life continues to get better and better as each year together passes. My husband and I have developed a special partnership and an extraordinary bond. He has become my truest friend, my confidant and my tower of strength. While those beginning years were certainly rough ones, our next phase is bound to be full of good health, countless laughter, fantastic travel and, most importantly, endless love.