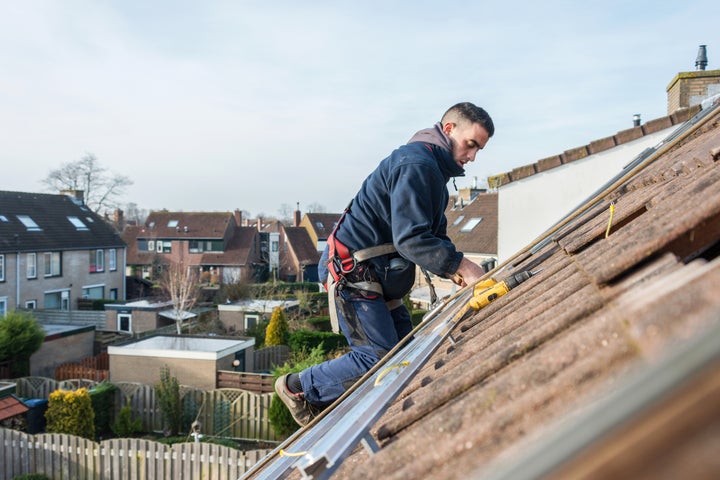 California has long been an engine of American innovation, developing new products, services and media that create enormous value locally and across the world. Yet, even by the standards of our inventive state, the home-grown PACE financing industry has produced incredibly positive results.
Pioneered here in the Golden State, Property Assessed Clean Energy financing – or PACE –empowers homeowners to finance the full cost of certain clean energy, water and energy efficiency, and earthquake-resistance upgrades to their homes through repayment over time as a line item on their property tax bill.
To date, hundreds of thousands of Americans have seen this as a win-win, allowing for cost-effective improvements that green the environment. Just in LA County alone, the environmental and economic benefits from the PACE program have far exceeded expectations:
· PACE has also created jobs: Since the program's launch, by driving $486 million in economic activity, PACE has created more than 4,800 jobs in Los Angeles County – jobs that pay well and can never be outsourced [5].
To ensure that PACE financing remains a force for good in our communities, state policy makers should now strengthen consumer protections. Addressing this need is State Senator Nancy Skinner's Senate Bill 242 (SB 242) and State Assemblymember Matt Dababneh's Assembly Bill 1284 (AB 1284).
SB 242 establishes important statewide consumer protections to govern the PACE Program throughout the financing process. First, before the homeowner completes the PACE financing process, SB 242 will require PACE administrators to call every single PACE financing applicant to confirm the terms of financing– avoiding possible misunderstandings as to how and when repayment will occur. This live, recorded phone call is in addition to a written disclosure of the property owner's PACE financing terms that every applicant must review and sign. And even if the homeowner reviews all this information, applies for PACE, and then has a change of heart, they remain securely protected: SB 242 requires a 3-day right to cancel.
SB 242 also makes it illegal for PACE program administrators to pay financial "kickbacks" or other marketing incentives to contractors to push their PACE program. And it makes it illegal for PACE program administrators to pay financial incentives to homeowners.
AB 1284 further builds on PACE consumer protections by establishing the Department of Business Oversight as the regulatory authority over PACE program administrators and their contractors. Specifically, PACE Administrators would be licensed by the Department of Business Oversight who would have authority to bring enforcement actions against PACE Administrators and anyone soliciting a property owner for a PACE project. The Commissioner would have fairly broad power to conduct investigations, assess fines, and suspend licenses. Perhaps most importantly, AB 1284 would allow the Department of Business Oversight to develop an "ability-to-repay" determination for incorporation into the loan underwriting process.
With the standards included in SB 242 and AB 1284, the PACE industry is positioned to expand in a responsible and consumer-focused manner. The Legislature should support SB 242 and AB 1284 to help keep California working, growing and innovating by supporting PACE financing.
[1] http://treasurer.ca.gov/caeatfa/pace/activity.asp
[2] Per EPA WaterSense: 18 gallons per average shower
[3] http://treasurer.ca.gov/caeatfa/pace/activity.asp
[4] https://www.epa.gov/energy/greenhouse-gas-equivalencies-calculator
[5] Information provided by PACE administrators
Related
Popular in the Community