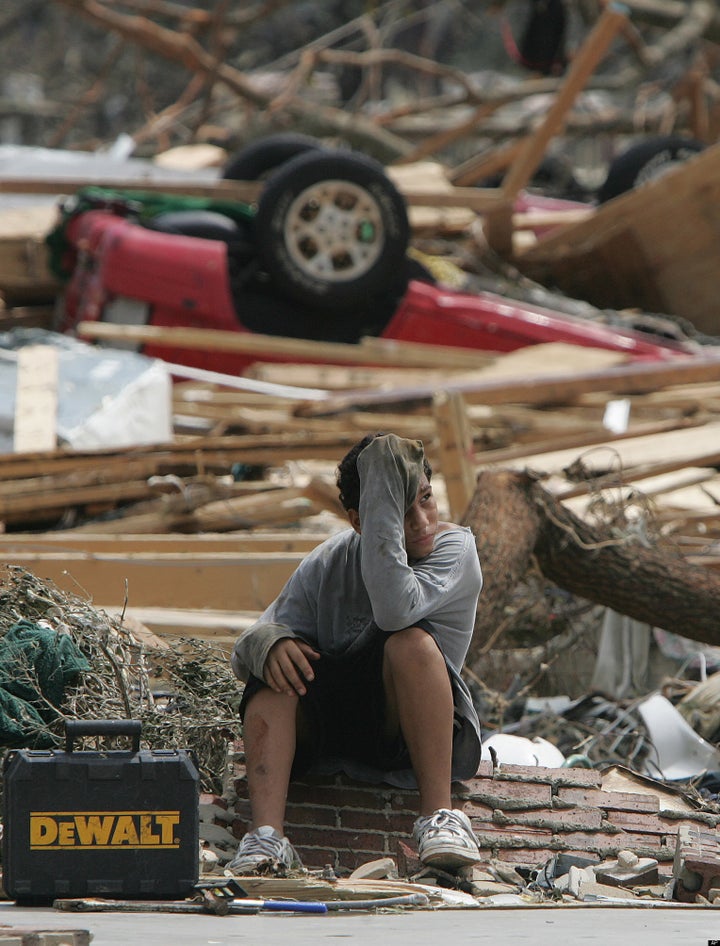 We can't look back on the five years since Hurricane Katrina ripped through Louisiana, Mississippi and Alabama's Gulf Coast communities without recognizing the extraordinary determination of the people who live there. When the wind subsided and the clouds cleared, more than 1,800 people had lost their lives, and property damage was as high as $75 billion. But folks rolled up their sleeves and got to work.
Our job at the Department of Health and Human Services was to make sure the health system was there for them. There are families who have called the Gulf region home for generations, and they aim to call it home for generations to come. That's why this Department worked quickly in the immediate aftermath of the storm to provide emergency services and supplies to the region, and it's why we have set out to rebuild the health-care infrastructure to meet Gulf communities' long-term medical needs.
One of our very first acts was to make sure that the primary-care doctors, nurses, physicians' assistants and others who were on the ground with triage stayed in the area when the storm clouds cleared.
One way we did that was through the National Health Service Corps (NHSC) -- an incredible program that helps primary-care providers meet the cost of their medical education if they work in underserved areas. The Centers for Medicare & Medicaid Services (CMS) provided $50 million to recruit and retain health-care professionals. To date, more than 900 professionals have committed to working in New Orleans for at least three years.
In addition, after Katrina, more than $210.6 million in crisis-counseling funding was made available through the Substance Abuse and Mental Health Services Administration (SAMHSA) to support the mental health needs of people from the affected region. A 2007 evaluation of the crisis-counseling program efforts reported 1.3 million crisis-counseling sessions.
We took steps to strengthen the network of community health centers so residents could get care even though their records were lost in the storm. Over the past three years, CMS has provided millions of dollars to increase people's access to the quality care offered in these clinics. Today, 91 community health centers are giving coordinated medical, mental health and other services to nearly 300,000 patients across New Orleans' four-parish area. Many of these clinics have won national recognition for the care they provide.
We've kept an eye on the future. Last spring, HHS awarded New Orleans a $13.5 million "Beacon Community" grant to help its providers move from file cabinets and paper files into the digital age. In the 21st century, when it's possible to improve the quality of care and reduce health costs with electronic health records, no doctor should be forced to rely on displaced patients' memories or put waterlogged paper files out in the sun to dry.
Despite this progress, there's still work to do. The Deepwater Horizon oil spill has presented these communities with new challenges. We are concerned about the health of cleanup workers who've been exposed to oil and chemical dispersants. Along these lines, the Department is taking the lead on ensuring that worker safety is a priority. We have also been working to address the psychological impact of the spill on Gulf residents, who face disruption and financial uncertainty.
We were very pleased that BP responded to our concerns with a commitment of $52 million to help address Gulf Coast residents' substance abuse and mental health needs. In addition, the National Institutes of Health (NIH) is launching a new, 10-year study focusing on potential cancer risks and respiratory, nerve and immune system damage from exposure to oil, in addition to evaluating the spill's impact on mental health.
And even though the well has been capped, in many ways, our work has just begun. HHS is committed to preserving the health, the health-care infrastructure and quality of life for people in the Gulf Coast region in the weeks and years to come.
People in the Gulf are survivors. They're facing down this latest disaster with the same courage and determination they showed after Katrina. And we're going to make sure the health system can -- and does -- meet their needs for generations to come.
Kathleen Sebelius is Secretary of Health and Human Services.
Calling all HuffPost superfans!
Sign up for membership to become a founding member and help shape HuffPost's next chapter