 New Year's Eve is, decidedly, one of the most stressful nights of the year: we pile on the pressure to execute out-of-the-ordinary, over-the-top plans, find the perfect person to kiss at midnight and welcome the new year with an enthusiasm that we hope will foreshadow the next 364 days. Oh, and we need to document it all on social media.
"The bar is set fairly high, and it can be difficult to achieve this as a goal," says Steven Meyers, professor of psychology at Roosevelt University in Chicago, Ill. "To make matters more stressful, this celebration -- and the resolutions that accompany it -- are supposed to have a symbolic value that is a harbinger for the year to come."
What's more, he explains to HuffPost Healthy Living in an email, this night can trigger us to look back on the year before, often in a less-than-positive light: "Many people typically take stock of themselves at New Year's and can easily fall short of their expectations," he says. "They recall failed diets, exercise equipment that has become dusty, and bad habits that have returned."
But with our already over-scheduled lives, why would we want the first moments of the new year to be filled with anxiety and impossible-to-meet expectations? "There is no need for a 'one size fits all' mentality for ringing in the New Year," Meyers says. "If the goal is to be happy, it is important to re-evaluate our self imposed expectations."
In that spirit, the HuffPost Healthy Living editors rounded up 13 things that just aren't worth stressing about this New Year's Eve. We'll toast to a 2013 with less stress, please.
Not having plans. Ordering takeout, buying champagne and watching the ball drop in your warm living room can actually be fun, especially if it's with the people you love. (And the dress code is comfier too.)
Being alone. Just because you're solo for one night doesn't mean you're doomed to a lifetime of loneliness. Don't give New Year's Eve any more significance than any other night of the year.
Staying up past midnight. When you wake up it will be 2013 and you can send all your loved ones happy new year texts in the morning.
The extra few pounds you're carrying from the holidays (or, as The Atlantic Wire is calling it, "holiday bloat"). Everyone has it, and no one is noticing it but you. Let it go, then resolve to resume your healthy lifestyle in 2013.
Having no one to kiss at midnight. It's way better than having the wrong person.
Spending hundreds of dollars. If money's tight, don't blow a month's (or more) worth of going-out money on one night. It'll be over in a few hours.
Drinking champagne -- the bubbly stuff isn't for everyone. Pick a drink you actually like, and enjoy (in moderation, please).
Texting everyone you know. You can say "Happy New Year" when you first see them after January 1. No big deal.
Getting dressed up. Didn't you do that enough over the holidays? Wear your favorite thing -- whether it's a dress, jeans or something else. It'll be easier on the wallet, too.
Documenting every moment on Instagram, Twitter and Facebook. You'll have more fun being in the present than on your phone, and surely someone else has snapped a photo for you to have for memory's sake.
Being responsible for anyone else's good time. Just because someone asks you what your plans are doesn't mean you need to invite them along.
Watching the ball drop, if it's not your thing. The same thing happens every year, no need to be glued to the screen.
Buying special 2013 hats and glasses and poppers. It'll all be outdated in a day anyway.
And one more for good measure...
Not having fun. It's just one day. If it's bad, then, hey, 2013 can only get better.
Tell us in the comments: What are you doing for a stress-free New Year's Eve?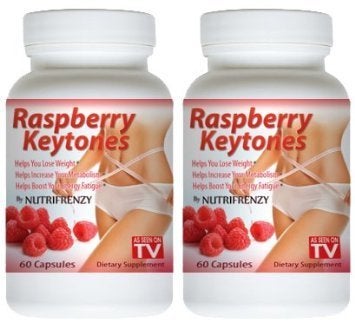 10 2012 Health Trends That We DON'T Want To See In 2013