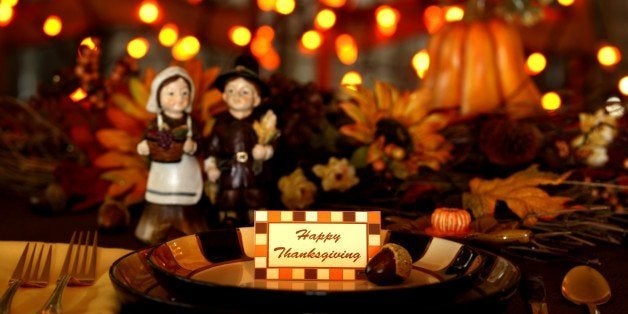 It's T minus just days, where T equals the most anticipated home-cooked meal in the country's collective consciousness. But that doesn't mean you have that long to morph into Martha Stewart and host a holiday party that would put a pilgrim to shame. Do everyone a favor and dial down the pressure on the whole shebang.
You've heard the expression, "If Mama ain't happy, ain't nobody happy." Well, the same might be said of a hostess and her party. If you're feeling stressed and flustered, that's the vibe you give your gathering. And let's face it, there's enough drama around the holidays without party performance anxiety. With that in mind, here are five tips to keep you and your guests feeling -- what's that? -- thankful for this occasion.
1. Prepare as much as you can ahead of time.
"Thanksgiving dinner is a meal that is very well suited to making ahead," says Faith Durand, executive editor of the home cooking website The Kitchn, which published a series of guides for Thanksgiving. The roasted and baked foods at the heart of the meal often taste better when they're heated up a day after cooking them, she says. "I talk about aggressively minimizing your work on Thanksgiving day because you want to enjoy people," she says. "You don't want to be sweating and running around stressed."
Durand makes as much as possible ahead of time, even the gravy, which she fixes the night before with stock from roasted turkey wings she'll cook for dinner. Cranberry sauce, for example, can be made ahead and stay fresh for a long time in the fridge, Durand says. She also suggests warming up your mashed potatoes in a slow cooker for four to five hours. "You won't suffer any loss in quality."
In addition to making sure you have all the ingredients for your menu, remember to also consider the dishes and equipment you'll need such as a roasting pan or a masher.
2. Know your limits -- and don't be afraid to ask for help.
"Don't take on too much on your own unless you really feel like you can prepare things in advance," says Lizzie Post, co-author of the 18th edition of "Emily Post's Etiquette" and great-great-granddaugher of the guru of graciousness. At her mother's Thanksgiving dinner, every member of the family is charged with bringing a dish and handling a chore, leaving her mother in charge of the turkey and two stuffings. "We do it as a way of thanking my mother and helping her and making it easier on her," she says.
Along the same line, Post says Thanksgiving dinner is not the time for hosts to try out new dishes or equipment. "At some point, everyone has their first turkey, and everyone has to try it, but have a Chinese take-out menu on backup," she says.
3. Set the tone to suit your style.
Durand loves to assemble a beautiful table. To make it feel welcoming, she drapes the table in a bright runner instead of a white tablecloth; the former is cheaper and easier to launder, and the latter can make guests tense up over anticipated spills.
To keep a festive mood flowing, she suggests serving a dry cider, a "very classic American drink" that's usually low in alcohol and less expensive than wine. After dinner, you can offer a hot after-dinner drink, which "feels very swanky and very kind of high entertaining," but is actually fairly easy, Durand says Consider a simple mulled cider or wine, a spiced chai or spiked cranberry punch, and leave your concoction on the stove throughout the meal. "Warm it up and then serve it in little cups," she says, "and then everyone has a reason to linger around the table with you."
Post advises that you can always close the bar if someone has had too much to drink, and make sure your guests don't drink and drive. You can also opt to collect car keys from your guests upon arrival and avoid a potentially awkward -- or tragic -- situation later.
4. Honor your guests.
The dinner itself is a gift to your guests, but you can make them feel welcome and treated through a variety of thoughtful touches. Take, for example, seating arrangements, which can be a useful tool for separating those who don't mix well and connecting those who do.
You know those guests who always end up in a heated political debate? Don't seat them together, Post says, noting the age-old etiquette standard to steer clear of subjects such as sex, money, politics and religion. These topics can make people uncomfortable. Also, separate couples, she says, to encourage and diversify conversation among all your guests. And nix the kids' tables. Integrate children with the adults, but just be sure they are near an adult they feel comfortable with in case they need help.
Also, while it's great to engage your guests in a group tradition like going around the table and saying what you're thankful for, don't force anyone into making a public statement, Post says, adding that the shy guest will be hoping for an invitation to someone else's Thanksgiving dinner next year.
5. Remember, it's a learning opportunity.
"Step away from it, and stop thinking of it as Thanksgiving with a capital T," says Durand, who considers the meal "a homey weeknight dinner, just amped up." You could also think of it as a crash course in learning how to cook by planning and preparing meals. As she says, "You're kind of like running a marathon, and it trains you to run every day as a cook."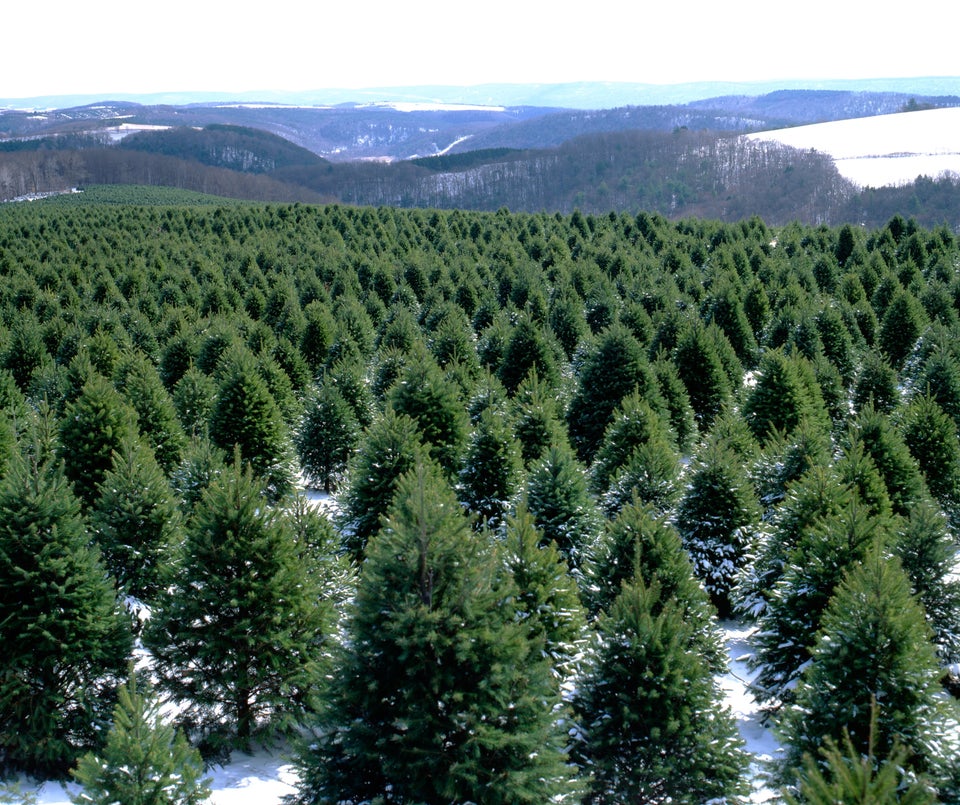 Seasonal Ways To De-Stress