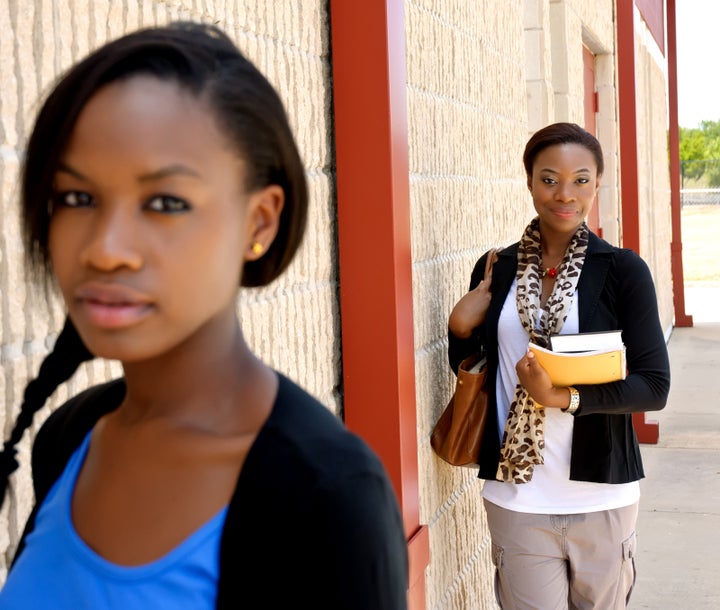 Are there racial differences in self-reported stress and self-esteem? Perhaps, suggests a great survey released this week by the Washington Post and the Kaiser Family Foundation. (There's a lot of great data in the extensive survey, and it's worth checking out the multiple articles and full toplines.)
Both black women and black men have higher self-esteem than their white counterparts, the study shows. Nearly three-fourths of black men and two-thirds of black women "strongly agree" with the sentence "I see myself as someone who has high self-esteem." By comparison, 59 percent of white men, and fewer than half of white women strongly agree.
Similarly, black men and women say they're less stressed. Fewer than a third of black men say they "frequently" experience stress, compared to 44 percent of white men. Four in ten black women frequently experience stress, yet just over half of white women say the same.
But despite higher self-esteem and less stress, black men and women actually report more worries. From a list of nine worries, more black men and women are "very worried" than white men and women about nearly every one. More than any other group, black men are worried about "having enough money to pay bills" and "providing a good education to your kids."
However, the list of nine is limited, as worries like HIV/AIDS are ultimately not top-tier for any group. Given the importance of having a good relationship to white women and black men in particular (as seen elsewhere in the survey), the list should include worries such as divorce and not finding a partner.
Nonetheless, the survey raises some interesting questions for future study. Are there cultural differences in self-esteem and stress, and if so, why? And to what extent are daily worries related to broader feelings of stress? Kudos to the Post and Kaiser for providing enough data to get started.
Calling all HuffPost superfans!
Sign up for membership to become a founding member and help shape HuffPost's next chapter