While having a long, happy marriage is one of the predictors of longevity and a source of great meaning and fulfillment in our lives, getting married often registers as one of the most stressful major events we can experience. Sustaining happiness over the bumpy road of decades together is no easy task, either. The potential stressors in a long-term romantic relationship are myriad: wondering if this is the right person, financial insecurity, wedding planning, jealousy, differing styles of managing money, sex and intimacy issues, infidelity, parenting, in-laws, overloaded schedules, health crises...
All too often, it's easy to react to marital stress in counterproductive ways like denial, avoidance, suppression, compromising, venting, and living like roommates instead of partners.
To keep your marriage or long-term relationship low-stress, strong and happy, it's critical to learn to manage your attitudes and emotions and lead with your heart -- from that intelligent, self-secure place inside where wisdom, intuition and understanding reside.
Stress indicates something's out of balance. Your No. 1 responsibility is to take care of yourself. To address the relationship issues you face with clarity, you need to get back in balance to adequately access your mental and intuitive faculties. In the moment of stress, learning to reset and go to ease can make all the difference between a happy marriage and misery, or even divorce. It's about getting your heart and brain aligned so your intuition can speak, something we've taught thousands to do, including many certified marriage and family therapists. Here are some tips for a stress-reduced marriage or relationship from HeartMath:
Developing a healthy, mature relationship with yourself and learning to self-manage your reactions is the No. 1 way we've found to manage the stress of a relationship. When we can handle ourselves well, then we are more able to have an effective relationship with another person.
Healthy communication is key. You can learn to resolve conflict without doing damage to the relationship -- or each other. Develop the capacity to be genuine and heart-vulnerable. Listen without judgment.
Spend more alone time together. Many couples get so busy that they lead separate lives and understandably feel disconnected. Schedule regular dates and show your spouse they're a priority.
Learn HeartMath's Quick Coherence technique to get you into heart-brain coherence quickly when you feel conflict rising.
Put away the electronic devices that keep your attention off of your spouse. One that can actually bring you closer together is HeartMath's emWave®2, our award-winning stress-busting tool. Using this feedback device to get into heart coherence, you and your spouse can transform volatile fights into meaningful discussions that bring insight and resolution to your issues.
The most beneficial thing therapists who prescribe the emWave2 to their marriage counseling clients have discovered is for each of the parties to use the emWave2 device to get into heart coherence before they start talking with each other. The John Gottman Institute, which specializes in teaching MFTs and others to use best practices in relationship therapy, often recommend using the emWave2 as it helps make it easier to speak to and understand one's partner when one is calm and centered.
Knowing that you have tools available and skills you and your spouse can learn to handle whatever comes along in your relationship and lives should give you confidence that you can have a long-term, happy marriage. Other than that, all you need is love!
For more by HeartMath, click here.
For more on stress, click here.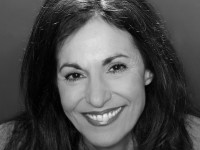 Deborah Rozman, Ph.D., is president and CEO of HeartMath LLC, located in Boulder Creek, Calif. HeartMath provides scientifically-validated and market-validated tools and technologies that activate the intelligence and power of the heart to dramatically reduce stress while empowering health, performance and behavioral change in individuals and organizations. HeartMath's award winning emWave® technologies monitor and provide real time feedback on heart rhythm (HRV) coherence levels, an important indicator of mental and emotional state. HeartMath also offers training and certification programs for organizations, health professionals and coaches, and a self-paced online personal development program called HeartMastery for individuals.
Dr. Rozman has been a psychologist in research and practice, entrepreneur and business executive for over 30 years. She was founding executive director of the Institute of HeartMath, and now serves on the Institute's Scientific Advisory Board and Global Coherence Initiative Steering Committee. She is co-author with HeartMath founder Doc Childre of the Transforming series of books (New Harbinger Publications): Transforming Anger, Transforming Stress, Transforming Anxiety and Transforming Depression. She is a key spokesperson on heart intelligence and the role of the heart in stress management, performance and wellness.