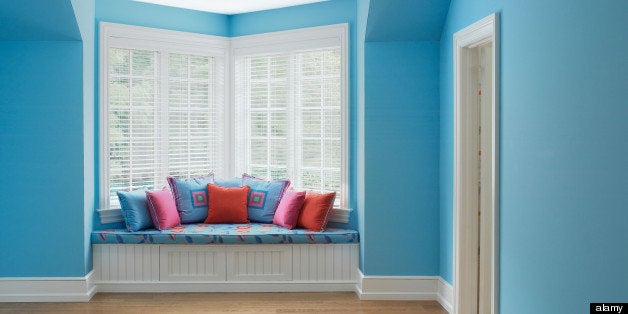 Color can be a wonderful tool for making your home less stressful and more calming — and it can have a significant impact on your mood and well-being. In Feng Shui, colors are used to bring different types of energy into the home, whether it's passionate red, energetic yellow or restorative green. And the science is there to back up the popular notion that room color affects stress perception: A Minnesota State University study found that red environments increase stress responses, while green and white environments do not.
The most calming colors are usually in the blue family, but muted, dusty shades of other colors can also be soothing, according to Jackie Jordan, Sherwin Williams director of color marketing.
Click through the slideshow below for calming colors to de-stress your home.
Tell us: What's your favorite calming color for the home? Share your thoughts in the comments or tweet @HuffPostHome.
This story appears in Issue 46 of our weekly iPad magazine, Huffington, in the iTunes App store, available Friday, April 26.
Related
Before You Go

The Best Paint Colors To De-Stress A Room