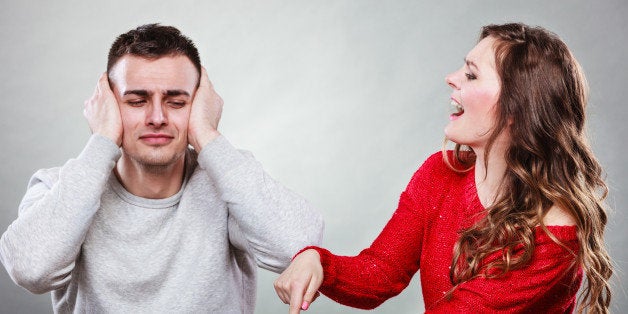 It's no surprise that surveys document increasing stress and emotional conflict among workers and within their intimate relationships. One recent example: A report from Fortune that American workers are more stressed than ever. Based on 500 Americans, it found that more than half said their stress level reached significant levels. And at home, career-related conflicts increasingly intersect with relationship issues in negative ways.
One study found that men automatically interpret a partner's success as their own failure, even when they're not in direct competition. Moreover, couples' conflicts often involve differences about what success means. Those differences infiltrate their sex lives. As I've written elsewhere, some believe that "make-up" sex will cover over their differences about their life goals or values. But it doesn't.
In my view, such findings and observations highlight a deeper and broader theme: Our views of "success" and traditional "manhood" are changing as a byproduct of our evolving, diversifying culture. That theme was hinted at by recent research findings that higher status and material success are associated with attitudes of entitlement and narcissism. Those, in turn, affect your view of yourself and how you relate to others you're connected with, often with negative consequences.
In essence, we're experiencing significant upheaval and transformation regarding what men traditionally learn to define as "manhood" and "success" in our culture. It's unraveling the traditional definition of "maleness;" the values and behavior that have defined what a successful male is -- at work, in intimate relationships and in society.
That is, many men feel unmoored regarding their identity, purpose and place in a world that's evolving rapidly in ways that feel threatening to life as they've known it. Men who cling to traditional positions of power in society (including domination in their intimate relationships) -- and who define their self-worth by such power -- can feel terrified; in danger of losing what they thought "manhood" and a stable, successful life was. They may fear losing domination in their relationships and material measures of prestige and success
It can be frightening to experience one's previously stable world under siege. Especially so, for those who've profited from or otherwise bought into a manhood identity centered around holding and using personal power for material ends, elite status and social recognition. To them, it may feel inconceivable that society would be anything other than stable and supportive of who they are; of their secure place in the world, and that they would be the perpetual beneficiaries of that stability.
Much of the political appeal of Donald Trump both reflects and taps into those fears. That stirs longings for restoring how things "used to be." But reality has a path of its own. Old expectations are eroding in the face of major cultural and social shifts that give voice to demands for greater equality and shared power. This forces men to reformulate what they think supports positive, intimate relationships, and what they think defines a successful life as a man, in today's world.
Consider just a few of these shifts:
The upshot is that our society is evolving towards greater interdependency, collaboration and equality at all levels. That means shifting away from the primacy of self-interest and towards serving the larger social good. The traditional definition of success and manhood, along with attempts to maintain the vested interests in it, can, indeed, feel like standing on crumbling ground when you're hit with large-scale social change and transformation that you don't understand; or are told is harmful and must be opposed at all costs.