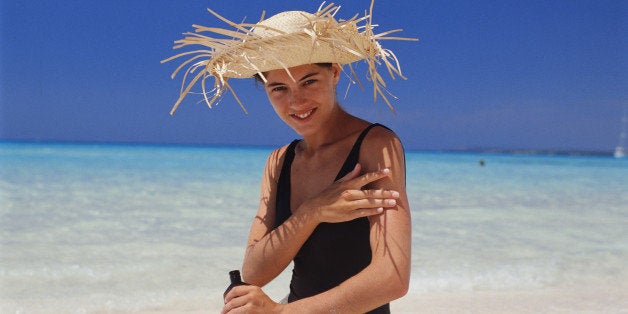 Summers of our youth were carefree and easy, at least in our memories of them they were. But now we worry about things we never had to before. Here are five things about summer that have changed:
1. Our relationship to the sun.
The sun used to be our friend. We would lie out in it for eight hours a day, vying for the title of "Teen With The Best Tan." Here's how it would go down: Pour baby oil over every inch of your body, head to the beach never spending a single minute under a sun umbrella, and fry your skin to a crisp. It would burn, peel and then tan -- mission accomplished. This was repeated every chance you had.
Compare that to going outside in the summer today. We wear special fabric clothing that offers UV protection. We don't leave the house without sunscreen on every exposed part of our bodies. And if we do go to the beach, it's equipped with a shade umbrella or tarp, a wide-brim hat, and we spend most of the time reminding one another to put sunblock on our earlobes and toes.
Airplane travel used to be a big deal. Your family saved and scrimped and maybe once every few years got to board a big bird in the sky. For the weeks leading up to the trip, your Mom would point to the sky and say things like, "just think, in 63 more days, that will be you up there!" On the Big Day, you would get dressed up in your church clothes and arrive hours early to the airport just to watch the planes take-off and land. It was thrilling. Airlines even used to roll out a special welcome for kids instead of trying to ghettoize them on the plane. The stewardess (yes, that's what she was called) would give every kid a little pin of an airplane that they could keep and show their friends. And if a kid asked really nicely, he might even get to say hello to the captain in the cockpit.
Today, if you so much as look at the cockpit door, three air marshals will tackle you to the ground.
And as for looking forward to air travel nowadays? Sure, maybe if you are a sardine or enjoy being packaged as one.
Arguably, the single most-demeaning aspect of flying today is going through the TSA security screening, where they will take away your water (so that you can buy more at double the price on the other side of the checkpoint). They will also limit you to three ounces of shampoo for your two-week vacation and make you remove your shoes and walk barefoot on floors that feel like they haven't been washed in a half-century. All this is being done in the name of your safety, of course -- but if you'd like to skip the humiliation and keep your shoes on, you can pay $85 to apply for that privilege and apparently we can all still be safe.
4. The fact that many of us don't get enough time off work to do both something and nothing.
Work today means longer hours and fewer breaks. Work stress is real and many of us are afraid or unable to get away from the computer for a long weekend. Long live Austria with its 35 paid days off a year! That's civilization, folks, not the lousy two weeks off Americans get. As a result, we over-schedule ourselves when we travel and jam our days and nights with things to do. We say things like "we'll never be here again," and then run around like headless chickens. The end result is that we return from vacation anything but relaxed. We are exhausted.
And then there is the other side of that coin. The side where we decide to just stay home and relax -- sleep late, catch up on Netflix, read a few books. Except that for the most part, staycations leave us feeling like we didn't get a real break. They degenerate into working around the house and running errands. If you can still check emails, you will.
5. The abundance of information.
Go ahead and just try to book a hotel room online. A few zillion websites will pop up offering reviews and varying prices to book it. Seriously varying prices. Same thing for airline flights and car rentals. It used to be simple: You bought a copy of Frommer's Europe on $5 a Day and you earmarked the important pages. Now, there is just too much information to process and it seems to change hourly.
Everything can be done online, which is both good and bad. While we like to hear others' opinions of places, sometimes we don't know how much weight to give them since the "others" are strangers. And while we'd personally like to thank the TripAdvisor Forum poster who told us precisely how to use public transportation to get from the cruise ship docked in Pireaus to the Acropolis -- part of the joy of travel is the joy of discovery. That poster denied us the chance to get lost, wind up somewhere else, and then have a story to laugh at for years to come. Note: I'm still thanking him.
Related
Before You Go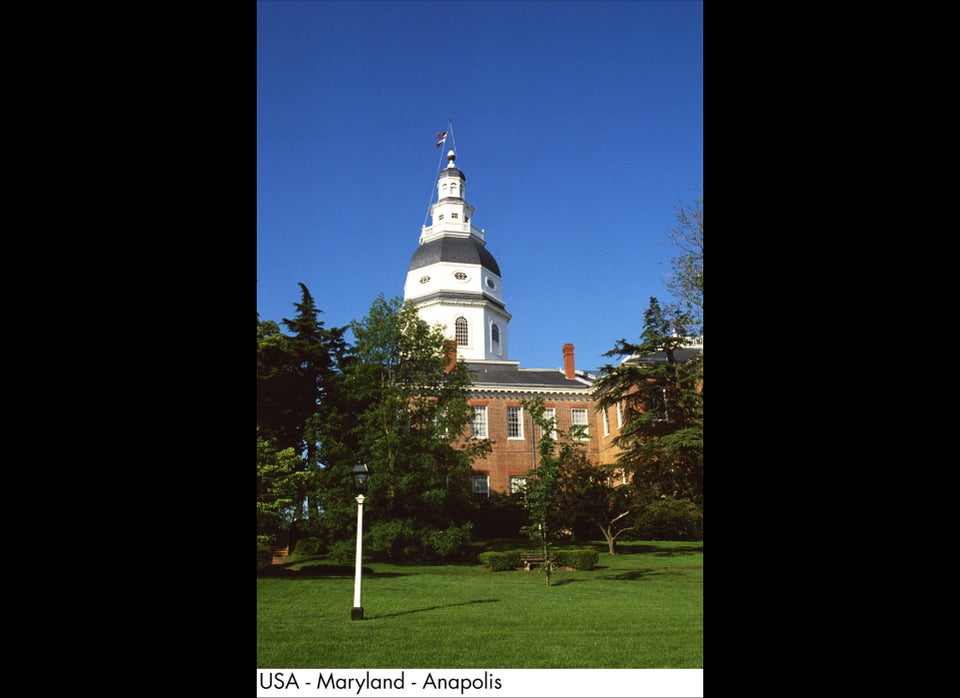 Hotwire's 5 Most-Booked Vacation Destinations
Popular in the Community