A striking new ad from Equinox Fitness features an image of a mother breastfeeding twins while dining at a restaurant.
The Equinox ad is part of a campaign called "Commit to Something," a collection of seven bold images by iconic fashion photographer Steven Klein.
The mom is portrayed by model and actress Lydia Hearst. "All vignettes are a virtuous expression of taking deliberate action and going 'all in,'" states the release.
Normalizing the sight of breastfeeding is a positive, but we'd like to think moms don't have to be wearing fancy jewelry to nurse in public.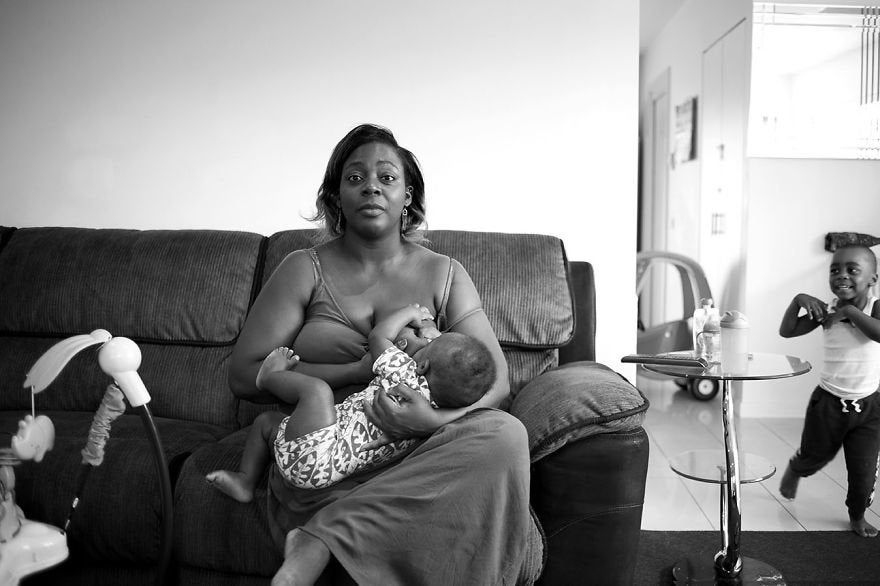 Photo Series Showcases The Messy Side Of Breastfeeding
Related