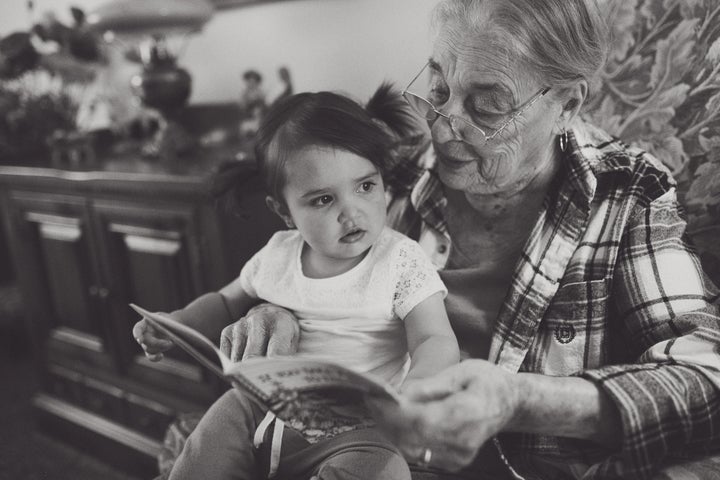 "My grandparents are probably two of the most important people in my life," Luna told The Huffington Post. "I wanted to document basically everything that is prominent in my mind when I think of my grandparents, just to have in my heart forever." 
The photos capture a day in the life of grandma Carol and grandpa Gene in their Colorado home. Carol, 81, does embroidery, practices photography and puts out the laundry. Grandpa, 83, drinks coffee while he does the daily crossword puzzle. They both read to -- and cuddle with -- their grandkids -- as well as with each other. They've been married for over 60 years and Luna says their love and devotion has served as a powerful lesson for her. "Everyday is not sunshine and rainbows, but they have shown me what it is to truly love through it all," she writes. 
Her relationship with her grandparents is a particularly close one. Her grandfather, or "pops," as she calls him, was "the only father figure" in her life. "He walked me down the aisle with my mother and gave me away to my husband. He is a very special man," Luna writes. Her grandmother is her best friend. "The impact this woman has had on my life is beyond measure, and I will hold her in my heart forever and ever," she adds.
She hoped that people will learn to value their elders from seeing her works. "I want to show them to really cherish moments, to cherish family members and time that you have with family members," Luna says. 
Scroll through some of the photos below and see the complete series here. 
PHOTO GALLERY
16 Celebrity Grandparents
Calling all HuffPost superfans!
Sign up for membership to become a founding member and help shape HuffPost's next chapter