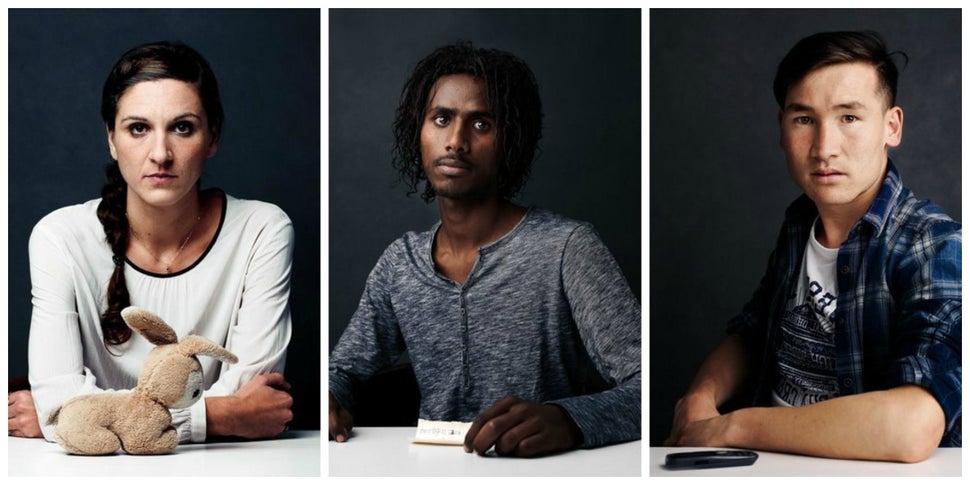 Last year, a heartbreaking image was captured and circulated, causing news outlets to investigate its subject and artists to respond to its tragic implications. The image shows a toddler who had washed up on the coast of Turkey ― drowned, apparently, while trying to escape Syria with his family.
The photo is striking for a number of reasons. Unlike other powerful, war-related images, there's no violence depicted. But the boy's vulnerable position, and his small shoes, underscore the tragedy. It's a sad picture that draws a hard line between the viewer's and the refugee's experience.
Gabriel Hill, a Swiss photographer whose work aims to provide an alternative to this sort of gritty imagery, pointed out that the image resonated so much with viewers because we all learned the boy had a name: Aylan Kurdi. 
"No matter how you think about refugees in general, this made people sad because this little boy could have been [anyone's] little brother or child," Hill told The Huffington Post.
Hill has devoted much of his artistic energies to taking portraits of refugees. His aim, he said, is to illuminate those individuals' experiences and make it difficult for viewers to hold onto generalizations.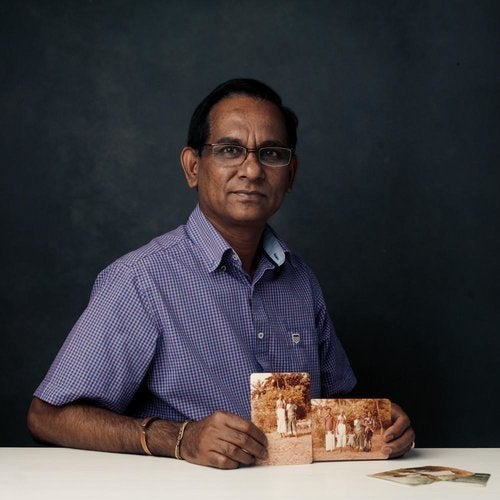 "There are millions of images and portraits of refugees, but usually very dramatic ones, with dirty clothes in a refugee camp and mostly one doesn't know who this person is. For sure it's important to show the world how they have to live in the camps or how they travel for documentary reasons but sometimes I feel the photographers 'catch' them in their most horrible moment," Hill said. "Exhausted, scared, naked. They don't have a chance to say if they want their image shown to the world."
To add another perspective to the steady cycle of tragic realities, Hill decided to take his own portraits of refugees, capturing their strong expressions to paint them as survivors. Over the course of one year, he interviewed refugees about their most prized possessions ― what they brought with them from their homes, be it something practical, like a cell phone, or something sentimental, like a family photo. The series is called "ImPORTRAITS."
The breadth of items shows that some of the subjects had to flee their homes in a rush, while others could be more deliberate about their exits. Regardless, the portraits communicate something about the strength of remembering your roots. They also show that, for some of the subjects, survival took precedent over emotion.
"Once you see my portraits, your next thought is most probably, 'What would I take with me if I have to leave my home and my country?'" Hill said. "For a fraction of a moment you are in exact the same situation as the 'refugee' was."
Calling all HuffPost superfans!
Sign up for membership to become a founding member and help shape HuffPost's next chapter
BEFORE YOU GO
PHOTO GALLERY
Spanish Artist Visits Jordan Refugee Camp