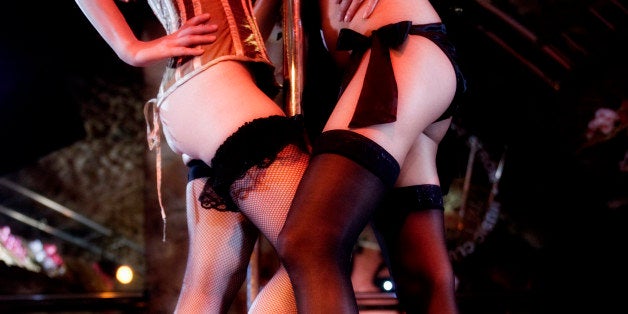 In an unlikely alliance, strip clubs are touting themselves as law enforcement's new partners in the fight against sex trafficking.
Club Operators Against Sex Trafficking assembled about 125 strip club owners and employees, including dancers, bartenders, waiters, bouncers -- even cooks -- from across Southern California for a three-hour briefing Wednesday on how to spot pimps and their victims, and what to do about it.
COAST co-founder Michael Ocello, who owns 16 nightclubs in several states, stressed they could save lives.
"Each one of you has an opportunity to do something unprecedented, and that's to make a difference in someone's life," he told the strip club workers at the gathering in Burbank.
"You may be in a place where you may have the opportunity to see something that nobody else in the world has the opportunity to see, and you may be the one person that's able to make a difference in someone's life."
Special Agent Dwayne Angebrandt from Immigration and Customs Enforcement's Homeland Security Investigations directorate, ran down a list of telltale signs.
"One of the things to look at is how an entertainer comes to and leaves work," he said. "Does she have her own transportation, or is somebody bringing her? Is it the same person every day?"
"And when she gets picked up, is the first thing that happens a hug or a kiss, or is it 'Give me the money'?"
Angebrandt also urged workers to keep a lookout for entertainers who have bruises, possibly from a beating; have no control over their identification and travel documents; are deprived of contact with family and friends, as well as food, water, sleep, medical care and other necessities; and are forced into prostitution.
He said Wednesday's meeting helped "break the ice" between the feds and the strip club industry, some of whose patrons may be the very same johns who pay pimps for sex with human trafficking victims.
Ocello believes meeting Angebrandt helped give strip club workers "a certain comfort level to be willing to make that phone call" to report what amounts to modern-day slavery.
Homeland Security Investigations has more than 60 active investigations into human trafficking in the Los Angeles region, including on commercial sex trafficking and forced labor. In the previous fiscal year, it made more than 140 arrests and rescued a dozen juvenile victims.
Rachel Thomas, 29, the daughter of a Los Angeles lawyer, was attending college in Atlanta when a pimp posing as a modeling agent forced her into prostitution by threatening to kill her and her family.
The pimp, who victimized at least six other women, was later sentenced to 15 years in federal prison. Thomas founded the Sowers Education Group and now goes to schools and organizations to offer advice on how to prevent human trafficking and how to help survivors recover.
She has a cynical view of strip clubs, believing they also exploit women.
"A lot of times, working in any commercial sex trade is the very thing that's destroying a woman's life," Thomas said.
"And I know that lots of strip club owners know the girls are prostituting illegally," she added. "They're not as innocent as they'd like to seem, allowing and even facilitating human trafficking."
A 22-year-old student who dances at an Anaheim strip club and goes by the stage name "Alyssa" said she has met several women she believes were human trafficking victims.
"I've talked to girls personally about it but I've never gone to the cops, because you don't really want to get too involved," she said. "After this (briefing), I'll definitely learn how to handle that situation a little better."
When asked whether she would call the authorities when she realizes a fellow stripper is being victimized, however, Alyssa wavered.
"I don't know," she said. "It really depends. I'd like to say that I would, but honestly, when you're in that situation ..."
She shook her head and didn't finish the sentence. ___
(c)2014 the Daily News (Los Angeles)
Distributed by MCT Information Services
Before You Go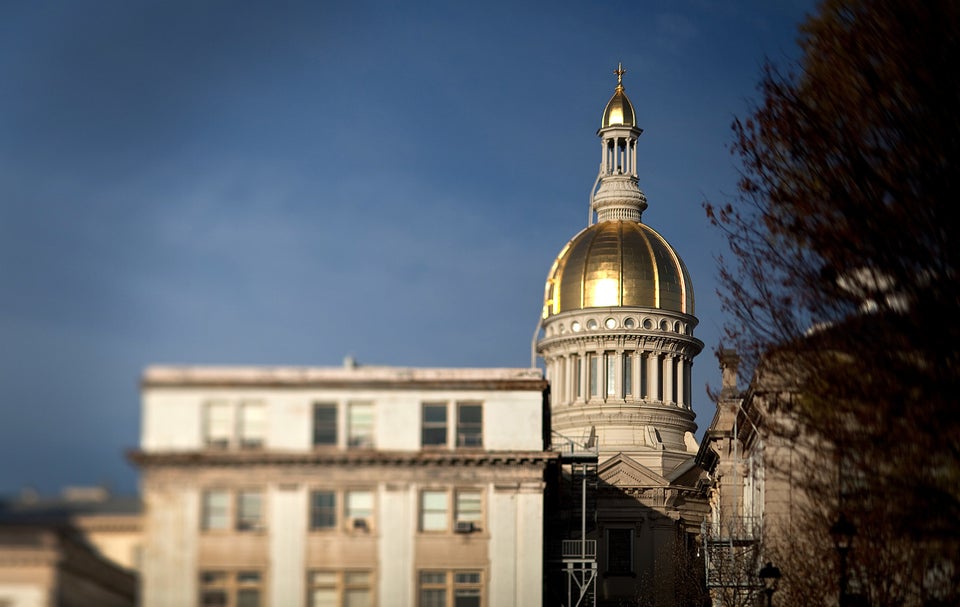 Top 10 States With Strongest Trafficking Laws In 2013
Popular in the Community