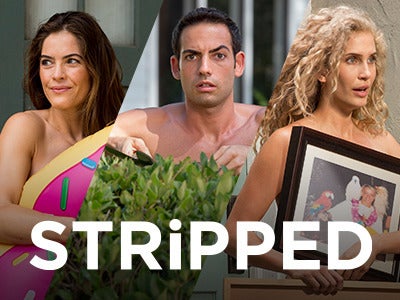 Would you be able to relinquish all of your material possessions for 21 days? If you had to, which of these items would you miss most: your clothing, hygiene and beauty products, furniture, phone, television?...
The answers to the above questions might very well surprise you if you were to consult with those who underwent an experiment, allowing themselves to be "stripped." The objective: to see if subjects could "live more with less," a slogan used in connection to the new bravo show (also aptly titled) Stripped. Ali Levine-Jacaruso, a celebrity stylist who is no stranger to walking the red carpet in the most fashionable gowns and with full glam makeup, took part in this exercise with her husband Justin, an accountant. They appeared tonight in Bravo's premiere episode.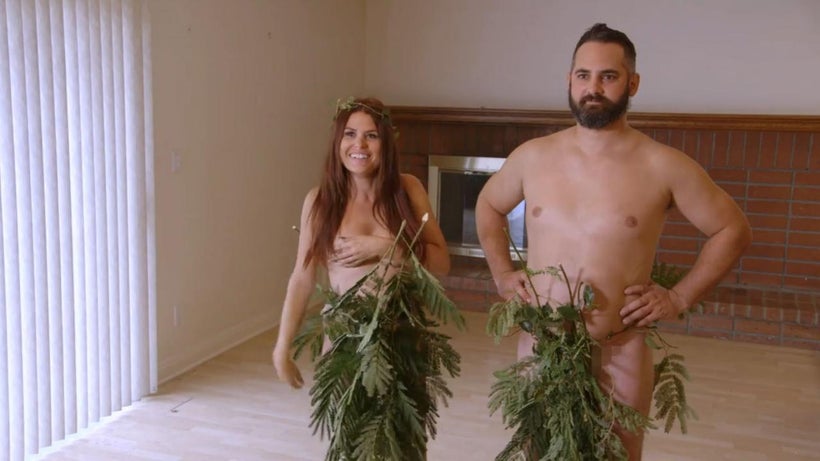 I spoke with Ali (pictured in a more glamorous, un-stripped mode below) who, in addition to being a fashion expert and stylist, co-hosts the podcast Things We're Too Lazy To Blog About.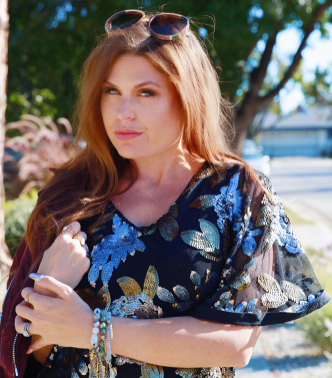 First, here is what Stripped is all about (From the Bravo Website, bravotv.com):
Based on the hit Scandinavian format, this outlandish yet emotional social experiment aims to discover how people's lives and values change once everything they own is stripped away. This new series exposes people's relationships with their personal belongings as they forego everything they own – clothing, furniture, money and all coveted possessions – for 21 days. Each day, they may retrieve one item that they cannot live without, and priorities will inevitably emerge. Expected to go about their daily lives by showing up to work, maintaining their families and keeping up with social circles – without their  everyday necessities – each person jumps into survival mode in order to determine what is most essential to them. With no shortage of outrageous and uncomfortable moments along the way, this transformative journey has a life-changing impact as they each uncover what truly matters to them most.  Over the course of eight self-contained episodes, each highlighting a unique household, participants are willingly "stripped" of all physical belongings for 21 days. Renouncing every piece of their clothing, furniture, money, hygiene, and beauty products – and all electronic devices – they embark on a journey of self-discovery that will ultimately reveal the core of who they are and what they really "need." This is not a competition and there is no prize on the line, but every day is a challenge when they are each allowed to take back one item of their choice, reflecting in the rawest possible terms their priorities and values. With drama, humor and plenty of surprises, this emotional journey uncovers how people's lives and perspectives change once everything they own is taken away.
"Stripped" Rules & Regulations (source: Bravo press release):
1: Participants are stripped of everything they own on day one.
2: Their belongings are placed in a mobile storage container a half-mile away from their home.
3: Only toilet paper, water, and food rations are provided.
4: Each day, participants must find a way to get to their container to retrieve one item each.
Interview with Ali Levine-Jacaruso:
At the start of this episode there' s a lot of talk about how your husband wants to start a family, but you're hesitant because of your career.
He really wanted those things and was always ready well before I was. Starting a family and becoming parents was something that came up in discussions when we were dating. I could see myself down the road becoming a mom...but I really wanted to focus on my career first. Being stripped of all our things and not having a TV or phone really got us to start talking about that more. We had that uninterrupted time to connect.
What had they (producers) revealed to you about the experiment before embarking on it?
When we were first asked to go on this journey, we weren't sure what all the rules were going to be, or exactly what they were going to do. In the beginning, they asked how we would deal if we didn't have all of our stuff. My husband is so good about not needing technology, but I'm attached to my phone because of my job. We expected that we would lose our possessions and get them back after a few days and it wouldn't be so hard. Then we were told we would be stripped down and have everything taken away for 21 days. At first we thought it was a joke, but quickly realized 'oh, they're serious!'
Reflecting on the experience now and knowing it was televised (including you two not being clothed for a bit), how do you feel about it?
I think people are afraid to be truly vulnerable and some don't know their true selves. I thought I did, but went through this journey and learned a lot more about myself. You can see that I really struggled a lot with not having my clothing on - I didn't even know how badly that would get to me! On the plus side, Justin and I really faced things we don't normally face and we didn't have distractions. Without those things (phone, television), you work together to become creative - as we did in order to figure out how to get our items from the bin. The priority was to get some clothing first!
Justin and I grew so much closer. We became best friends again and were only focused on each other. At first, without phones, we looked at each other and thought 'what are we going to do? I guess we're going to talk and then we're going to talk some more..and some more.'
Well, it seemed to have worked in both strengthening your bond as a couple and your focus on what's truly important. At the end of tonight's episode, we see that you're pregnant. So you guys will be welcoming a new addition soon.
That was the best thing about this journey, having that opportunity to connect and prioritize finally starting a family. When you work and are devoted to your career, your job can become your baby. Having that time without the distractions of material possessions, time to really think about what was truly important, helped me focus and really brought us on the same page about having a baby now. This pregnancy is the biggest blessing to have come out of Stripped.
A look more in Ali, the stylist's, comfort zone: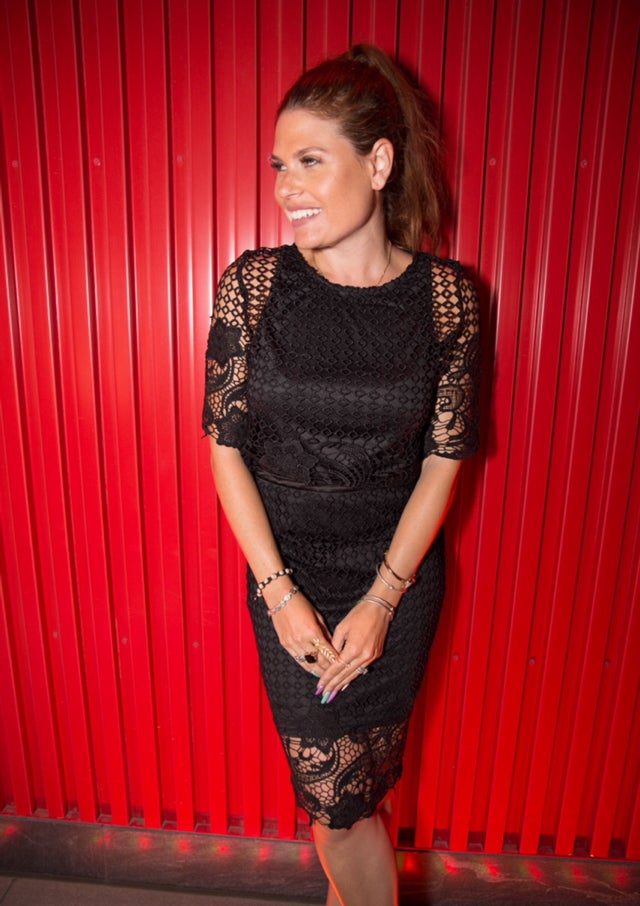 Stripped airs Tuesdays at 10 PM ET/PT on Bravo.
Calling all HuffPost superfans!
Sign up for membership to become a founding member and help shape HuffPost's next chapter
This post was published on the now-closed HuffPost Contributor platform. Contributors control their own work and posted freely to our site. If you need to flag this entry as abusive,
send us an email
.