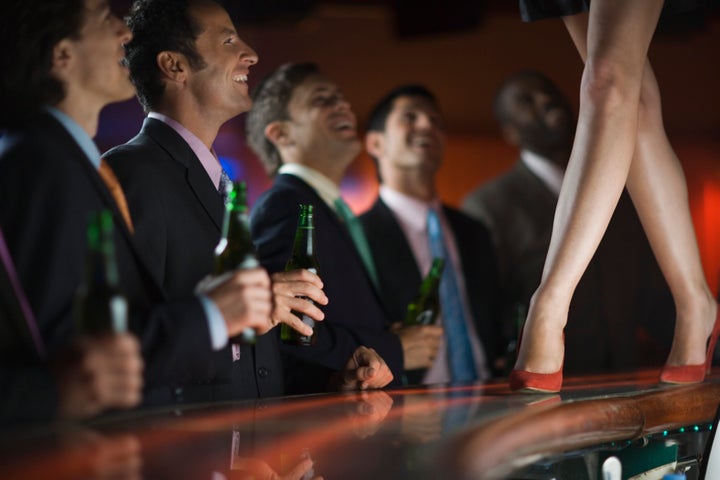 There's a time and a place to give out healthy lifestyle advice.
When you're in a strip club and confess to being "an 11 out of 10" on the drunk scale, it's probably best to keep your mouth shut.
Kyle Yeomans' dieting tip didn't go down well, and the 23-year-old alleges the exotic dancer reached down off the stage and hit him four times in the face.
The incident, which his friend Joshua Hillian claims to have witnessed, allegedly occurred at the Derriere's Gentlemen's Club in Myrtle Beach at 1:45 a.m. Sunday.
Yeoman told cops the woman, who he said weighed between 115 to 120 pounds and had a "muffin top," was annoying him and he'd become "tired of it," reports WMBF.
After being struck by the adult dancer, who was under 25 years-old, Yeomans claims he was then thrown out of the club by its "unnecessarily rough" bouncers.
But the alleged victim, who confessed to officers about his high level of intoxication, refused to press charges, saying he "wanted nothing other than a report" filed, according to the official police report. The dancer has not been identified.
Police tried to investigate the incident by visiting the club on Sunday night, but it was closed at the time, reports WNCN.
Related
Popular in the Community