A Louisiana lawmaker apparently keen on wasting people's time and skeeving everyone out killed two birds with one stone during a Wednesday state House session by suggesting an age and weight limit for strippers.
While discussing a bill that would raise the minimum age of exotic dancers from 18 to 21, Rep. Kenny Havard (R) briefly proposed an amendment to cap dancers at 28 years old and 160 pounds.
Not all of Havard's statehouse colleagues were amused. Rep. Julie Stokes (R) said she had "never been more repulsed to be part of the House of Representatives."
"I can't even believe the behavior. I hear derogatory comments about women, I see women get treated differently than men," Stokes said, calling Havard's proposal "utterly disrespectful and disgusting."
Other lawmakers, apparently unchastened by Stokes' remarks, left dollar bills at the podium (which later prompted a confused lawmaker speaking on a different bill to ask why there was money strewn around).
Havard immediately withdrew his amendment (which would likely be illegal anyway) after a flurry of criticism. But he told The Advocate newspaper he didn't regret his remarks, because he was just trying to satirize the original legislation for its overregulation.
"It was a poke at overregulating everything -- where are we going to stop?" Havard told the Times-Picayune. "It was aimed at both men and women. I can't strip either. I'm a little overweight."
The bill in question, SB468, would raise the minimum age of exotic dancers statewide from 18 to 21, a move its sponsor said was aimed at curbing human trafficking.
"We have found that a number of these young ladies who are human trafficked end up in strip clubs," the bill's sponsor, Sen. Ronnie Johns (R), previously told The Advocate.
Katherine Koster, communications director for the adult sex work advocacy group Sex Worker Outreach Project USA, called Johns' claim "inaccurate."
"I think that these numbers get exaggerated and it's a kind of moralizing bill that doesn't really do anything to address coercive involvement in the sex trade or minors' involvement in the sex trade," Koster said.
She said the more substantial workplace issues dancers face are common to many independent contractors: no health insurance, lack of workers compensation for highly physical jobs and employers not putting money into Social Security.
Several Louisiana dancers opposed the bill, noting it prevents some women from legally working in a job with flexible hours and the potential to pay more than minimum wage.
Kostner noted that human trafficking is actually more common in industries like agriculture and hospitality than adult entertainment.
"Trafficking is a very, very heartbreaking issue, but we seem to care more if the victim is a girl and in a sexual situation rather than working 18 hours a day cleaning someone's house and not being able to leave," Kostner said.
SB468 ultimately passed the state House 96-0 (including a vote from Havard) and heads back to the Senate for final approval before moving on to the governor's desk.
Support HuffPost
The Stakes Have Never Been Higher
Before You Go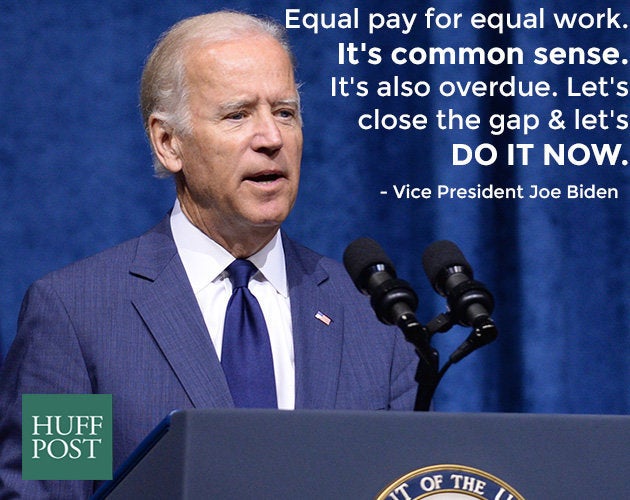 Lawmakers Speak Out On Women's Equality
Popular in the Community