This Martin Luther King Jr. Day we will remember this brave, peaceful man with stirring speeches and events. But, in the effort to respectfully commemorate him, I wonder if we aren't in some ways diminishing the horrific struggle he and other civil rights leaders had to face.
One such struggle was the on-going battle with Alabama Gov. George Wallace.
Wallace infamously said, "Segregation now, segregation tomorrow, segregation forever." He backed up his words in 1963 by standing at the doorway at the University of Alabama as federal troops tried to enroll two African-American students. These and other such actions created a terrible legacy for Wallace's family to inherit.
Peggy Wallace Kennedy will be helping us all remember these events on Sunday, Jan. 17 when she speaks at The Alden in McLean, Va. She is the daughter of the late Gov. Wallace.
"I have that legacy and I don't want that for my children," she says. "I am speaking up and speaking out for equality. My politics don't gel with what his were. I am crossing the bridge and choosing love and reconciliation. I think my father would be proud of me for speaking up about better racial understanding."
Interestingly enough, Gov. Wallace did renounce his views before his death and ran for governor again, ironically winning by reaching out to African-American voters. He made history by making his administration more inclusive. Perhaps this serves as proof that the struggles of Rev. Dr. Martin Luther King, Jr. and other civil rights leaders were not in vain.
"People need to understand the teachings of MLK so they can go to a higher ground. He was a great man. When I went to his memorial in Washington I cried... it was so emotional... he gave his life for the American dream," says Peggy, who knows the King family and considers them close.
Peggy's words are important for all to remember in this heated season of political rhetoric. What legacy do today's politicians want to leave for their children? Will it be a legacy of peace and love or one of shame and regret? An important question for us all as we approach this important day.
As we honor Dr. King, I also urge you to remember that MLK Day is not a day off; it's a day on. So do something meaningful and help create a legacy of your own.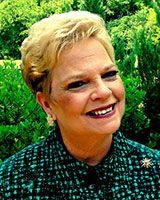 Popular in the Community